Pastor beaten in church by members (video)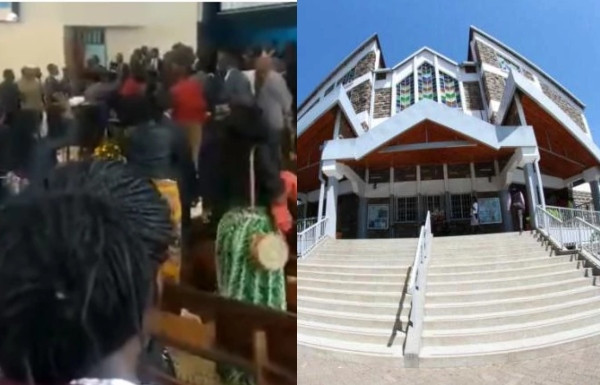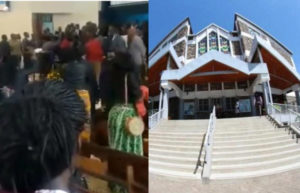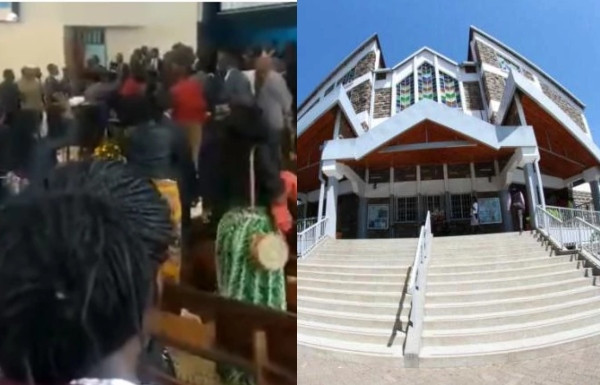 There was pandemonium at Nairobi Central Seventh Day Adventist (SDA) on Saturday, July 20, 2019, after a faction of infuruainf members walked into the church and physical attacked the senior Pastor, Jean Pierre Maywa on the church's altar.
The fight happened when members alongside the Pastor, held a meeting to discuss the fate of the faction, Nairobi Cosmopolitan Conference (NCC), that wants to break-out  from the church. Before the fight, the Nairobi Cosmopolitan Conference (NCC) had lost a court case in which they challenged the church's leadership.
The reconciliation gathering begin with lot arguments  which led to a fight few minutes after. In the video shared online, some congregants were spotted shouting while others took to the altar to defend the pastor from further assault.
The meeting was cancelled after the police stormed the church and brought serenity by using tear gas canister.
Watch the video here