End SARS Lagos Protests kicks off today – See Photos and Video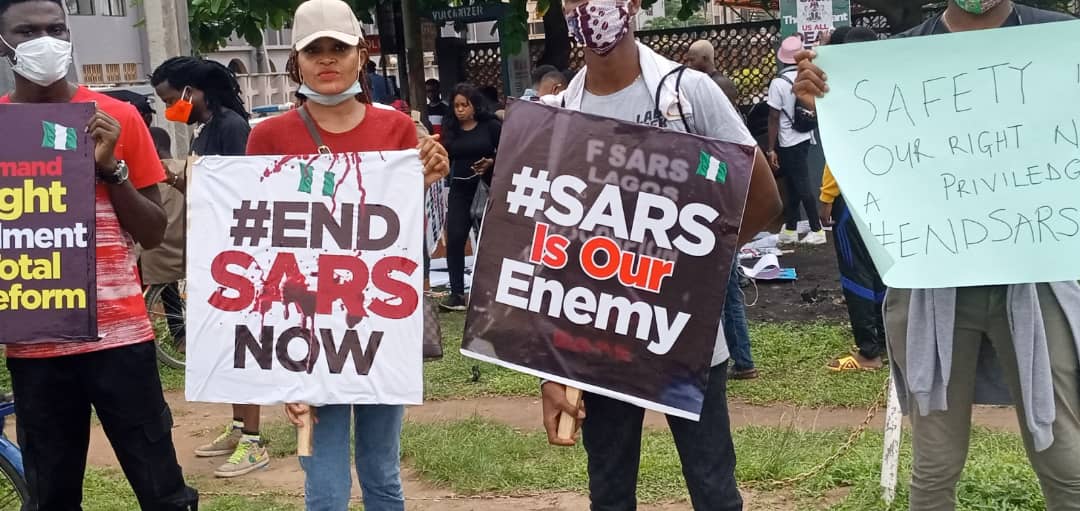 End SARS Lagos Protests – A group of Nigerian youths have stormed the streets of Lagos to protest against the killings, brutality and extortion of the Special Anti-Robbery Squad (SARS)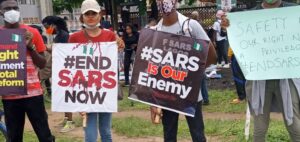 The young protesters came out en masse to protest against SARS brutality and demand an end to their operations. Using the hashtag #LagosProtests, they shared photos and videos of the protest action on social media.
Read also Police Ban SARS, Other Tactical Squad from patrols, stop and search duties – See Details
Some of the inscriptions on the placards they held were; "I AM NOT A CRIMINAL.." "STOP SHOOTING THE NIGERIAN YOUTH" "SARS.. AM I NEXT?" "..OUR LIVES MATTER".
The group marched from Ikeja underbrigde to the Police Headquarters in Ikeja and stated that they intend to continue for the next three days.
See more photos and videos below,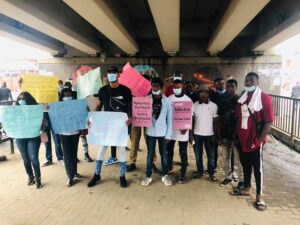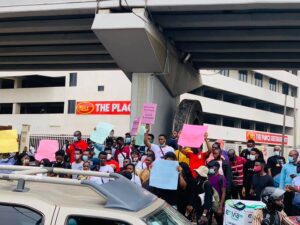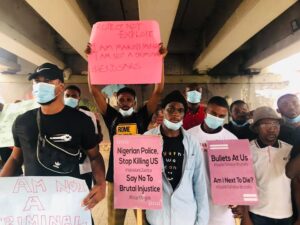 The CP is here#LagosProtests
Cc:@Dehkunle @SavvyRinu#EndSARS pic.twitter.com/wSlWmrVrWd

— EMPRESS?DAISY(#TPACT)❤ (@EmpressDaisy_) October 7, 2020
Even if you aren't going out there, kindly help tweet with these hashtags!#EndSars#EndSARSProtest#LagosProtests #LagosProtests pic.twitter.com/Lh7tJ46LWf

— Omo ìya tísà Èkó ?️ ? ? ? (@tomi_Jazz) October 7, 2020