The top ten oil companies in Nigeria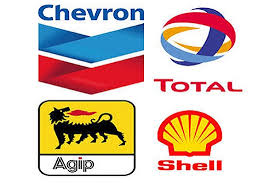 In this article I will run through the top ten oil companies in Nigeria. The petroleum industry in Nigeria has always been a significant source of income for the Nation. The petroleum sector is currently the source of 95% of Nigeria's foreign exchange earnings. It is, therefore, apparent that oil and gas companies play a significant role in the Nigerian economy.
These companies contribute significantly to the federal government revenues; thus, it also provides more than 65% of budget funds for Nigeria. Nigeria has become the biggest exporter of oil and Gas in Africa. The oil reserves of Nigeria is somewhere between 17 and 22 billion barrels, according to the USA Energy Information Administration. Meanwhile, some other sources claim that this figure could be up to 35 billion barrel.
Almost all of Nigeria's reserves are located in the Delta of the Niger River. Nonetheless, coastal regions of the country also provide a significant amount of gas and oil. Nigeria currently has over 150 oil fields and over 1400 active wells. Nigeria can provide 5,300 square kilometers to the world; the Nigerian Liquefied Gas Company delivers the most significant natural gas initiative in the country.
Nigeria is the biggest producer of oil and gas in Africa and a lot of international oil companies. Interestingly, the top global companies in the petroleum industry of the world work with Nigeria.
Some of which are making a wave in the Nigeria Oil and Gas sector and are worthy of making the top list of petroleum companies in Nigeria.
EXXON MOBIL
Exxon Mobil is one of the Top oil companies in the world, and its operations are related to various sources of oil, gas, and alternative energy. Exxon Mobil is estimated to be worth over $400 Billion.
CHEVRON
With it's headquartering in the USA; the main field of interest for the company is oil, gas and alternative energy sources. The company is estimated to be worth more than $253 Billion.
SHELL
Shell is a globally known company and a top player in the oil industry! It has been working in Nigeria for over 60 years, and it has continued to develop new ways of cooperating with NNPC. A lot of Nigerian Graduates dream of working with the Shell Company. Shell is worth more than $213 Billion.
STATOIL
Statoil is the most prominent Norwegian oil company, came into Nigeria since the early 90s. It is responsible for the Agbani Exploration project in Nigeria. It is estimated to be worth more than $155 billion.
NIGERIAN AGIP OIL COMPANY LIMITED
Agip is one of the Largest Nationally owned Oil companies in Nigeria. It is a joint venture of several major players in the oil and gas industry. NNPC (60% ownership), Agip (20% ownership) and ConocoPhillips (20% ownership). The companies' net worth is valued at over $140 Billion.
PETROBRAS
Petrobras is one of the biggest oil and Gas companies in Brazil; a lot of Nigerian like this company and always dream of working for them. Its primary focus is oil, gas, and alternative energy sources. Its net worth is estimated at $73 Billion.
TOTAL
Total is a multinational oil and Gas company which also has a great interest in working with Nigeria; they have had working relations with Nigeria for over fifty years. It currently has an extensive distribution network of over 500 oil stations. The company is also involved in power generation and chemical production in Nigeria. Total estimated net worth is valued at over $120 Billion
Read also Nigeria's Energy Crisis; The Role of the Tech Community
NEXEN INC
Nexen is one of the most prominent oil companies in Nigeria. Nexen is also one of the Chinese companies of today which are under CNOOC limited. Their main assets in Nigeria are offshore projects, which was started in 2012. They are into in-depth water exploration. The company's net worth is valued at more than $333 million.
HARDY OIL AND GAS PLC
This company has over the years developed s keen interest in working with Nigeria and Nigerians. Their current financial investment is located in onshore assets in Atala and Oza. They currently explore oil fields together with the Bayelsa Oil Company Limited and Millennium Oil and Gas Company. The Company's net worth is valued at over 67 million Pounds.
ADDAX PETROLEUM
This company has a very long history with the federal government of Nigeria. The relationship between Nigeria and Addax began back in 1998. The company is part of the Chinese Sinopec Group; its significant production power is focused around the Middle East and Africa. The company works with over 100 oil wells in Nigeria. Addax is worth more than 17 Million Pounds.