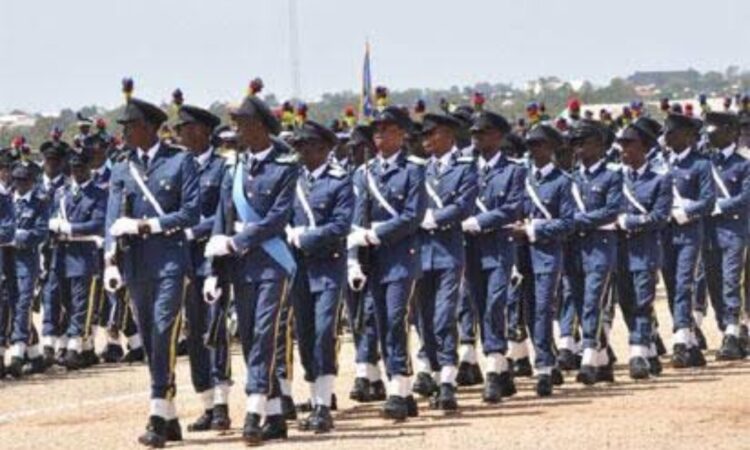 Are you considering a career in the Nigeria Air Force? Now is your chance to join the ranks and serve your country! The Nigeria Air Force is currently accepting applications for its direct short service cadets (DSSC) recruitment program.
In this blog post, we'll provide an overview of the recruitment process and give you all the information you need to apply. Whether you're a recent high school graduate or an experienced professional looking for a new challenge, the Nigeria Air Force has opportunities for individuals of all backgrounds and skill levels.
The recruitment process is competitive, but with dedication and hard work, you could be on your way to serving your country and making a difference in the world. Don't miss out on this exciting opportunity.
Overview of the Nigeria Air Force
The mission of the Nigeria Air Force (NAF) is to protect Nigerian airspace, project air power in support of national security, and contribute to regional and international peacekeeping efforts. The NAF's core values include professionalism, discipline, integrity, and commitment to service.
The NAF was established in 1964, shortly after Nigeria gained independence from British rule. In the early years of its existence, the NAF focused primarily on defending the country's airspace and providing support to ground forces. However, as Nigeria's security challenges evolved over time, so too did the role of the NAF. Today, the NAF is involved in a wide range of activities, including counterinsurgency operations, peacekeeping missions, humanitarian assistance and disaster relief, and air transport and logistics support.
In addition to its operational roles, the NAF is also responsible for training and developing the next generation of air force personnel. Through its various training programs and schools, the NAF seeks to ensure that its personnel are well-equipped to meet the challenges of the modern security environment.
Importance of Joining The Nigerian Air Force
Joining the Nigeria Air Force is an excellent opportunity for those who wish to serve their country and contribute to its security and stability. As a member of the NAF, you will have the opportunity to learn new skills, gain valuable experience, and take on challenging and rewarding roles.
You will also receive competitive pay and benefits, as well as opportunities for advancement and professional development. Additionally, you will be part of a team of dedicated and skilled professionals who are committed to serving their country and upholding the values and ideals of the NAF.
Nigeria Air Force DSSC Recruitment
The Nigeria Air Force DSSC recruitment is open to the following professions:
Aircraft engineering
Armament technology
Operations
Communications
Information and space technology
Logistics
Works and services
Air intelligence
Administration
Public relations
Legal services
Education
Chaplain
Imams
Music
Personnel services
Account and budget
Professionals allied to medicine
Eligibility Requirements for Nigeria Air Force DSSC Recruitment
Age requirements: To be eligible for NAF recruitment, you must be between 20 – 30 years old. The age requirement for medical consultants is between 25 and 40 years old.
Educational qualifications: To be eligible for this opportunity, all applicants must have a bachelor's degree with a minimum classification of second-class upper division and must have earned at least five credits in a relevant field of study. In addition, applicants must possess a discharge certificate or letter of exemption from the National Youth Service Corps (NYSC) and a certificate of full registration with their relevant professional bodies in Nigeria.
Physical and medical requirements: To be eligible for NAF recruitment, you must meet certain physical and medical standards. These include being physically fit and having good eyesight (with or without glasses). You may also be required to undergo a medical examination to determine your suitability for the position.
Nationality and citizenship requirements: To be eligible for NAF recruitment, you must be a citizen of Nigeria. You must also have a valid national identity card or driver's license to prove your nationality.
How to Apply for Nigeria Air Force (DSSC) programme 2022
Visit the official website of the Nigeria Air Force at https://airforce.mil.ng/.
Look for "Career" at the bottom of the homepage and click on "DSSC" then click on "VISIT DIRECT SHORT SERVICE COMMISSION ENLISTMENT PORTAL"
Click on "DSSC" and Click on "Start Application"
Fill out the application form with your personal and educational details.
Attach all required documents, including your CV, transcripts, and any relevant certificates.
Submit your application and wait for a response from the NAF.
Deadline
Online registration for the Nigeria Air Force (NAF) recruitment will commence on December 19, 2022 and conclude on December 30, 2023. The online registration process is free of charge, and being computer literate may be an advantage for applicants. Upon successful registration, selected applicants will be invited for selection board interviews through the online portal.