5 Mind-Blowing Things We Have Seen In Nigeria Since The Coronavirus Outbreak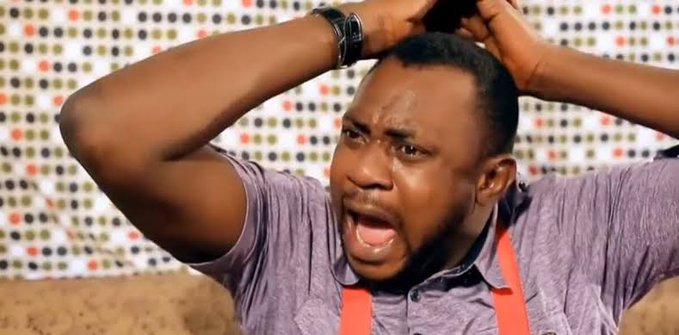 A day doesn't go by without some news hitting us about the increased cases of COVID-19 in Nigeria, but that's not the only thing happening in the country.
Read Also: Full List: Nigerians Who Have Died From Coronavirus (Photos)
Since Nigeria recorded its first case of COVID-19, we have seen lot of stupid, unimaginable and hilarious things.
1. Hilarious Headline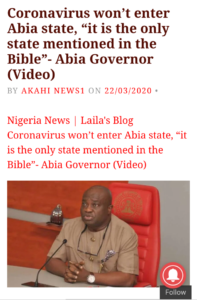 In a video that will forever remain on the internet as proof of a covidiot  Nigerian  leader, the governor of Abia State, Okezie Victor Ikpeazu, proclaimed that the one reason his state won't feel the wrath of Covid-19 is that Abia State is the only state mentioned in the bible.
2. Weird Food Combination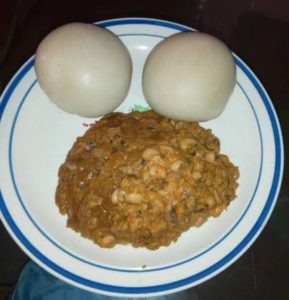 The lockdown in some states is really hitting some people hard. Eba plus beans  we know, but fufu plus beans is beyond our imagination. Madam Coronavirus shebi  wetin you don cause?
3. Hide and Seek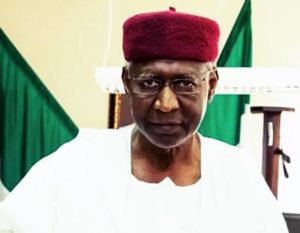 Anybody Have Abba Kyari's Phone Number? Nigerians are looking for him. Since news broke out that he tested positive for coronavirus, he has gone into hiding thus fueling unnecessary rumors about death. Well, we wish him speedy recovery.
4. Audio Donations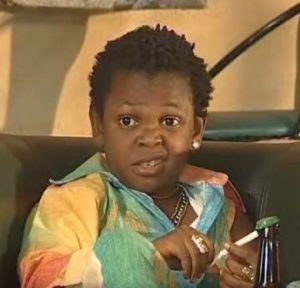 We keep on hearing about how  Nigerian billionaires are donating billions of Naira to help fight coronavirus in the country, however the the impact of the money has not yet been felt. Hunger is the order of the day in some many states due to the lockdown. Orphanages and hospitals in Nigeria still lack tremendously. Who ya'll gave those billions? We trying to know."
Read Also: Here is a list of people who have donated generously to help fight coronavirus in Nigeria
5. Devilish lies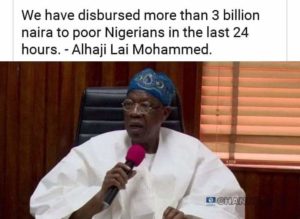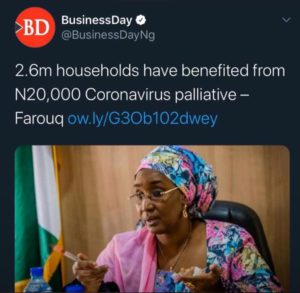 The Devil takes 3 steps back when Lai Mohammed or Farouq is about to lie. If Lai Mohammed & Sadiya Umar Farouq can lie that they have shared  billions of Naira to Nigerians in just 3days then imagine how much they'll claim they shared if the lockdown is extended to 30days? Think about it. They have perfected the looting formula, COVIK 4-1-9.
---
What's up Naijmobile fam? It would mean the world to us if you spared a few minutes to read this article below. We care about you and we want to make sure you and your family are stay safe during this worrying times.
Here Are The Things To Avoid As You Self-Isolate From Covid-19
Tags :
Coronavirus
Nigeria