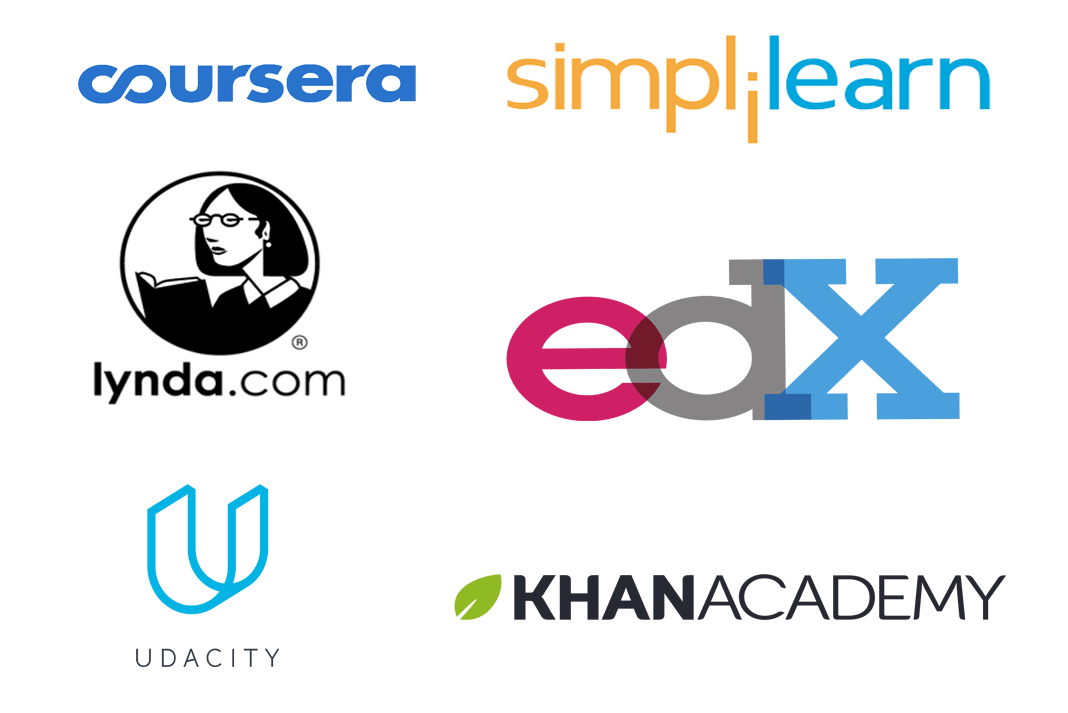 Whether you want to increase your knowledge base on a particular subject or you want to learn an entirely new skill, there is absolutely no shortage of online courses to help you on your way. There are so many choices today that it can be challenging to figure out which platform suits you best.
If you want to upgrade the skills of one of your freelancers or employees, it can be even more challenging to choose the best match for their learning style.
To help you navigate the rapidly expanding world of online education, here are the top ten E-learning sites for upgrading your skills.
Ready! Set!! Learn!!!
This platform partnered with leading universities in the US and around the world to provide online courses covering dozens of different subjects.  Coursera has a wide diversity of topics available to choose from; everything from data science to music theory. As cousera prides itself on being accessible to everyone, many of the courses are either free or very cheap to take, with only the official certification at the end having a higher cost involved.
Lynda.com is a veteran in the online education space. It offers a subscription-based video tutorial library. You should think of it as an education based on Netflix. This is an excellent option for people who are visual learners, and at a reasonable cost of $25 per month, a Lynda.com membership provides unlimited access to more than 80,000 videos on a broad range of different subjects.
With an average of 800 new courses added to their repertoire every month, Udemy is a bit more expensive than the other platforms. Costs vary broadly ranging from $10 – $500for different courses; the most popular Udemy courses in business and technology tend to be upwards of $100. However, you can read reviews of former students before signing up to any of the classes so that you can make a more informed decision.
This is a platform with a strong focus on technology, with a small but well – crafted selection of courses. If you're looking to break into data science. Udacity data science program has an impressive roster of teachers from companies like Salesforce and Facebook. The pricing for this platform allows you to pay monthly. If you decide to drop a program before completing it, you pay for the course up to that point, rather than paying for the whole thing.
Khan Academy is a non – online profit platform providing a completely free library of educational "micro-lectures". Focusing more on traditional academic subjects, this platform offers a mix of video and text-based materials in math's, sciences, humanities, economics, and a bit of computer programming. Since Khan Academy is free for anyone to use, it's a great way to get a taste for a subject before moving onto something more advanced in some other platform.
This platform is dedicated to teaching people on how to code – and it's available for free. While other online coding courses are a "learn at your own pace" environment, this platform motivates learners to keep a fast pace using supportive groups and a gamified point system.
This platform is focused more on web development, Bloc is a more intensive option for those who want to learn quickly. Instaed of short courses or lectures, and this highly structured program runs for 25 hours per week over several months. With tuition starting at a staggering $4,250, Bloc does not come cheap. However, it does offer an excellent option for those who are ready to commit to a career change significantly.
Read also Download JAMB Brochure 2019 for all Courses, Faculties and Institution
This platform has been hailed as the Coursera of Europe, and this Berlin-based platform has partnered with European and international universities to offer academic courses for free. Unlike Coursera, however, it doesn't look like iversity is currently providing any official certification.
Skillshare is a community market place for new skills. With a broad range of different subjects to select from, this platform offers an online catalog of video-based courses, as well as in-person workshops in cities like Francisco and New York. Many classes are available to take without a membership cost of around $20 – $30 each, but top classes – taught by industry leaders – are only available with a Skillshare membership. Membership costs $9.95 per month, and while it does not get you any free content, it does provide 20 percent off all classes. Like other platforms, Skillshare does provide student reviews for your reference.
This platform focuses on design, business, and technology, New York City-based. It has campuses in nearly a dozen different cities around the world. Although the majority of general Assembly classes are in person, they also offer a small selection of online-only or mixed courses. This platform even lives streams, popular lectures, providing real-time interaction with the lectures and other students. Their online courses range in price, from one-off lectures to multi-part workshops.