10 Horrible Things That Happened In Nigeria This Week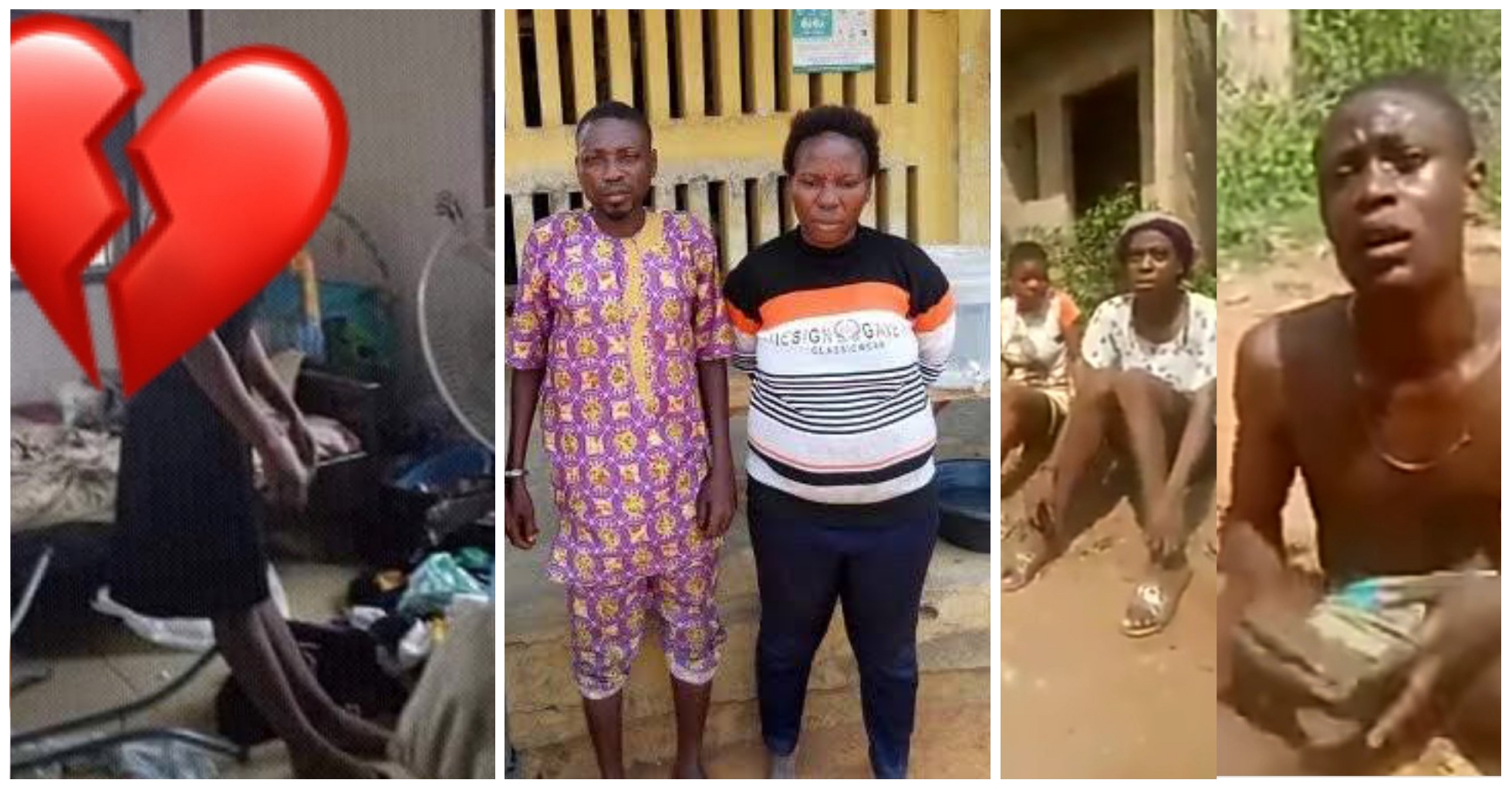 Another week has gone by and most states in Nigeria  remains in lockdown to stop the spread of the coronavirus.
Well, not everything that goes on is about the virus, as there were several horrible events that happened this past week. Check them out below:
1.Prophetess son kills neighbour for not allowing him watch movies in his apartment during lockdown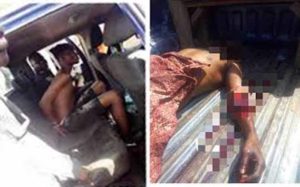 A phrophetess son, identified as Habeeb, killed his neighbour, a 43-year old man for sending him out of his apartment while trying to watch movies on Wednesday.
The neighbour, Taiwo Eluyemi, sent Habeeb out of his apartment at No. 7 Taiwo Street, Mafoluku, Oshodi, Lagos State, in compliance with social distancing rule to curb the spread of coronavirus.
Later that day, the neighbour was  brutally murdered with axes by Habib and his friends who have been arrested by the Police. Reports claim the two had an altercation the previous day before the ugly incident.
2.Man set himself and his mum on fire after  stabbing her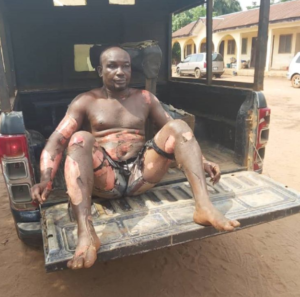 A man identified as Johnbosco Ejiogu, from Umudagu Mbieri, Mbaitoli Local Government Area of Imo State, on Friday was arrested by the Imo State Police Command, for allegedly stabbing his mum, after which he was said to have set fire on himself and mother, Pauline Ejiogu, in the house.
According to reports, it was an altercation between Ejiogu and his mother Pauline, that led to the ugly incident.
The police discloed that both of them were rescued from the fire with the help of the residents around the scene of the incident.
3. 21-year-old man posions his twin brother for money ritual
A 21-year-old man was paraded round a community in one of the South-East states after poisoning his twin brother for money ritual.
He was however nabbed after his twin brother noticed that the stew had changed colour. The suspect confessed to poisoning his brother's food for quick money, because he is tired of of suffering.
The suspect who was seen carrying the pot of food on his head in the video, was forced to drink palm oil after eating a poisoned meat from the food.
4.Woman dies after two-month dry fasting in Delta State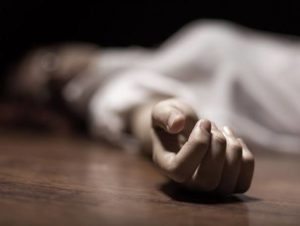 An unnamed woman in Sapele, Delta State, has reportedly lost her life after a two-month dry fasting.
Eye witnesses said that the incident happened along MTN Road, Okirigwhere in Sapele.
It was gathered that the woman, her husband, son, and a friend locked themselves inside the house for two months to complete the 60-day fasting
It was revealed that they took only water when necessary during the spiritual exercise.
According to reports, the mother lost her life due to the exercise, her son became emaciated.The survivors of the fasting were said to have been taken to the hospital for proper medical attention
5.Mentally challenged man arrested for killing his father in Anambra state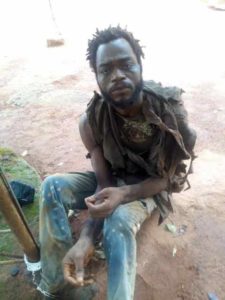 A 37-year old mentally challenged man identified as Chigorom Ezeofor, pictured above, was arrested by men of the Anambra state police command for allegedly killing his father in Unuchiana village, Aguata Local Government Area of the state today April 25.
The police spokesperson, Haruna Mohammed who confirmed the incident, said men of the Aguata police station on Saturday at about 9am, received a report from one Timothy Ezeofor that his 70-year-old elder brother named Godwin Ezeofor was allegedly murdered by his 37 year old son, Chigorom Ezeofor using an Axe. Timothy added that the suspect has been mentally ill for the past eight years.
6.Couple who allegedly killed their 7-year-old-son for ritual purpose, arrested in Ogun State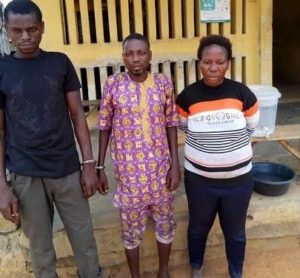 The Ogun state police command  arrested a herbalist, Lajuwon Ogunleye and his wife Adetutu Apalaya on charges of conspiring and killing their 7-year-old son, Pelumi Apalaya, alongside one Fatai Sefiu.
The suspects were arrested following their neighbours' suspicion of the little boy being used for ritual, as he reportedly slumped and died without being sick.
They were reportedly monitored by residents of the community after they took the boy to the bush for burial. It was gathered that some of the body parts of the boy who was buried in a "standing position," were harvested by the herbalist who is his step father, his mother and Sefiu who is his father's friend.
7. Teenage girls beaten, raped and fined to join secret cult in Anambra state.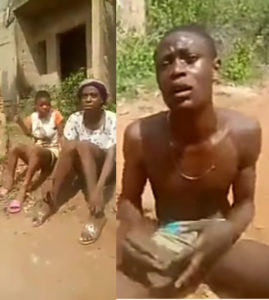 A boy was arrested in Anambra state after two teenage girls accused him and his friends of forcefully initiating them into a cult by raping them and making them pay an initiation fee.
However, the boy claims the girls were the ones who begged to join and when he told them that initiation involves them getting raped and paying a fine, they agreed to it, so he contacted his friends to beat and rape them in Nanka, Anambra state.According to the girls  they were raped by up to 10 boys.
8.PHCN official attacked while distributing bills in Ogun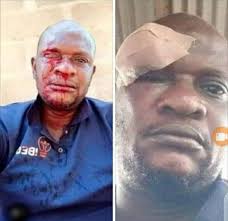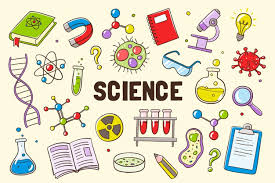 A staff of the Ibadan Electricity Distribution Company IBEDC, Ayorinde Olajide, was attacked by aggrieved residents of Isale Igbeyin/Grammar school areas of Abeokuta in Ogun state on Thursday April 24th.
Ayorinde while narrating his ordeal, said he was out distributing bills to the residents who were at home due to the lockdown when he was attacked.
9.Policewoman Shot Dead By Policeman Enforcing Lockdown Order In Port Harcourt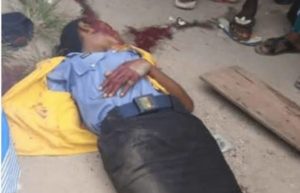 A female police officer has met her untimely death as she was shot by her colleague male police officer who is a member of the River State enforcing the lockdown order in the State.
Reports say that the deceased policewoman who was also a nursing mother was trying to stop the task force from destroying the shops of the market women when the officer opened fire with the bullet killing the victim instantly.
The State Commissioner of Police, Joseph Mukan stated that the officer has been arrested and will be facing the law soon.
10.Couple arrested for allegedly beating their maid to death in Lagos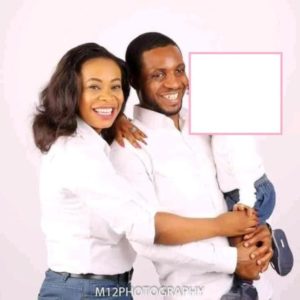 A couple in Lagos Mr and Mrs Fortune Stephens, were arrested by Operatives of State Criminal Investigation and Intelligence Department (SCIID) of the Lagos State Police command for the death of their 19 year old house help, Joy Okom Adole, at their home at number 18 Ogundola street, in the Bariga area of the state.
It was gathered that the suspects were arrested on Wednesday by detectives following a complaint lodged by the suspects at the station. The couple had gone to the station to report the death of their house-help who, according to them committed suicide.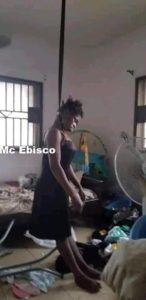 It was further gathered that contrary to their claims, homicide detectives, on arrival at the scene discovered that the deceased was still standing while a rope was hanging on her neck, which made the suspect's story suspicious.
The deceased family believe that Mr and Mrs Stephens or only Mrs Stephens beat Joy to death and staged her death to look like suicide.
Tags :
murder
Nigeria