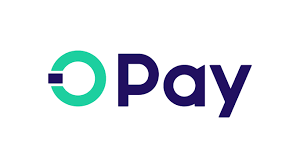 Opay is one of the leading fintech and digital payment platforms in Nigeria. With Opay, you can send and receive money, pay bills, top up airtime, and use other services seamlessly from your mobile phone.
One major benefit of Opay is the ability to check your account balance anytime using USSD codes. USSD stands for Unstructured Supplementary Service Data, and is a protocol used by GSM phones to communicate with service providers using codes.
With Opay's USSD code, you can instantly check your account balance on their platform without needing internet connection or having to log into any app. This provides convenience, saving you time and data costs.
In this article, you'll learn everything about how to check your Opay account balance using their USSD code from any phone.
Overview of Opay and Its Services
Opay is a one-stop mobile money platform launched in 2018 by Opera Group, targeting the African market. The company is based in Lagos, Nigeria and has expanded to Kenya, Ghana and South Africa.
Opay aims to provide access to basic financial services for the unbanked and underbanked population in Africa. Their platform allows users to send, receive, save money as well as pay bills easily from a mobile phone.
Some key services offered on Opay include:
Opay wallet – Send, receive and store money in your mobile wallet.
Airtime top up – Instantly top up any phone number or your own Opay account.
Data purchase – Buy data bundles from all major networks like MTN, Airtel, 9mobile etc.
Bill payments – Pay DSTV, PHCN, GoTV and other bills with ease.
Vendor payments – Pay small businesses like shops, pharmacies etc.
Bank transfers – Instantly transfer to any Nigerian bank account.
Cash withdrawal – Withdraw physical cash from Opay agents.
With this wide range of services, Opay aims to be your one-stop platform for payments and financial services.
How to Check Opay Balance Using USSD
Checking your Opay account balance using USSD is a very fast and simple process. Here are the easy steps:
1. Dial *955*0#
The first step is to dial the USSD code *955*0# on your phone. This is Opay's code for checking account balance.
Dial the code exactly as is – *955*0#on your phone's dial pad. Note there's an asterisk at the start and hash at the end.
2. Input Your Six Digit Password
Once dialed, you'll be prompted to input your six digit password.
3. Follow the Prompts to Check Balance
After inputting your password, the system will authenticate your number, then display your current Opay wallet balance on the screen instantly. It will cost you only 10 Naira.
It's that simple! Within seconds you can check your balance right from the phone dial pad using USSD.
Benefits of Checking Opay Balance via USSD
There are several advantages to using Opay's USSD code to check your account balance compared to other methods:
Works on Any Phone
Opay's USSD code works on any type of phone, including feature phones without data or internet. As long as your phone has signal and can make calls, you can check balance on Opay.
No Data Required
Because USSD uses your phone's regular network, you don't need mobile data or internet access. This allows you to check balance even when you have no data bundles active.
Faster than Apps or Websites
USSD is built into the network layer, so it provides real-time communication. The process is generally faster than launching apps, websites or SMS.
More Secure
USSD sessions are encrypted end-to-end. There's less risk compared to surfing the web or public Wi-Fi.
Convenient
You don't need to login, launch any apps or even remember your phone number. Just dial the code anywhere, anytime to check your Opay wallet amount instantly.
Works Nationwide
Opay's USSD code works on all networks like MTN, Airtel, Glo, 9mobile across Nigeria. As long as you have network coverage, you can check your balance.
Tips for Using Opay's USSD Balance Check
Here are some useful tips when checking your Opay balance via USSD:
Dial carefully and input the exact code – 9550#. A mistake could connect you to a wrong service.
Select your language first before choosing other menu options for better experience.
Try in a quiet location so you can clearly read and respond to the prompts.
If network is poor, try moving to get better reception for successful completion.
End the session properly by selecting the exit option rather than just dropping the call.
Avoid checking balance while roaming to prevent incurring charges.
If you're having issues, contact Opay customer care for assistance resolving it.
How Secure is Opay's USSD Balance Check?
Some people worry if using USSD to access their Opay account is secure. Rest assured, checking your Opay wallet balance via USSD is safe.
Here are some of the security measures in place:
Encryption – All USSD sessions are encrypted end-to-end for security.
Authentication – Your registered phone number is used to authenticate access.
Timeout – Sessions automatically timeout after some time of inactivity.
Verified Code – Opay's USSD code is directly integrated with their systems.
Limited Access – USSD only provides access to check balance, not sensitive account details.
Network Security – Telecom networks have systems like firewalls to protect from external threats.
As long as you keep your phone secure and don't share your SIM, checking Opay wallet balance via USSD is very safe.
Troubleshooting Opay USSD issues
Opay's USSD code provides a convenient way to check your balance. However, you may occasionally encounter issues like:
Can't Connect to Opay
If you're unable to connect at all, first check if you have mobile network on your phone. Switching mobile data on can sometimes help. Also try moving to a location with better network reception.
Balance Not Showing
If your Opay balance isn't showing after dialing the USSD code, try restarting your phone and dialing again. Also ensure your line is active by making a test call.
Wrong Balance Displayed
In rare cases, an incorrect account balance may display. This could be due to connectivity issues. Try restarting your USSD session and confirming the amount displayed is correct.
Session Stuck/Not Ending
To avoid a hanging USSD session, always select the end option rather than just dropping the call. If stuck, restart your phone and reconnect to automatically reset the session.
If any issues persist, contact Opay customer care for further assistance in troubleshooting and resolving the problem.
How to Contact Opay Customer Care
If you need help resolving any issues with checking your Opay account balance via USSD, you can contact their customer care through:
In-app chat: Launch Opay app > Go to Profile > Tap 'Help Centre' to start a live chat.
Email: [email protected]
Mobile: 0700 888 8328 or 01 8888328(App & Card queries)
Opay's customer care agents are available 24/7 to help answer questions and resolve issues regarding the USSD balance check service and any other queries you may have with the platform.
Conclusion
Checking your Opay wallet balance using USSD is fast, convenient and works on any type of phone. By simply dialling *955*0# and following the menu prompts, you can retrieve your up-to-date account balance instantly without needing internet or data.
This helps you monitor your Opay account on-the-go and manage your usage accordingly. So next time you need to urgently check your balance, make use of Opay's secure and reliable USSD code for the fastest access.