7 Ways That Blockchain Will Change the World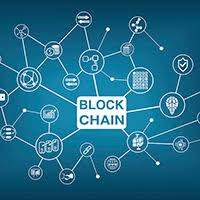 Blockchain has received much ink recently as it continues to be the subject of attention and international discourse. The Blockchain revolution has taken over the world. Whether it is for the better or, the worse, it is a different issue entirely.
Blockchain has revolutionized the way we do business and invariably the way we do things by providing a whole new method of storing information. If this trend persists, which it undoubtedly would, our world would be changing in profound ways than it already is.
We will look at seven specific ways in which Blockchain will change the world.
How Blockchain Will Change the World
Several industries are already experiencing massive changes because of the implementation of Blockchain principles in their everyday functioning. This trend will continue until our world is in a whole different place entirely. Here are some of the changes that we should anticipate.
Faster Money Transfers
The financial industry has continued to see changes in their operations resulting from applying Blockchain. The accounting sector, for example, has had a hard hit that is quickly displacing the need for accountants while at the same time enhancing the way they do things. In the next couple of years, banking will see much more profound changes resulting from Blockchain. Sending money abroad will be much easier and faster.
This will be possible because of electronic currency platforms evolving and the continual displacement of banks in the financial management process. Blockchain solutions like current have significantly reduced the amount of time it takes to send money abroad, and they will continue to do so. All banks will have to be connected to the Blockchain network to remain relevant.
Purchasing Property Will Take A New Turn
The whole order of things when it comes to acquiring property at the moment will change. All the paperwork and the attorney involvement and fees will be significantly reduced because of an introduction of the Blockchain method. Blockchain will dispense with grueling verification processes making property purchase more accessible, faster and much more effective.
All the issues that hitherto surround property purchase, such as the seller canceling a purchase to sell to a higher bidder will no longer be the case.
Fashion Will Indeed Be Fashionable
The Blockchain is transforming the supply chain in the fashion industry at the moment. It is so easy to get a particular dress or other fashion items that you need when you can see their digital equivalent beforehand. Blockchain has created a link between apparel's physical form and its digital equivalent thereby enabling the buyer to choose which items he wants before the manufacturer can reach him.
This positive trend will continue, and Blockchain will impact the fashion world in more significant ways as the years go by, the changes will replicate themselves in countries all over the world. Stronger fashion brands will emerge, the transparency in the supply chain will increase, and it will be much easier to fight fraud.
Counterfeit products will be easy to spot which will make the goods available actual original products and put a smile on the purchasers' faces in the end.
Healthcare Will Improve Massively
The healthcare industry is already reaping the fruits of adequately implemented Blockchain procedures. Diagnosis is more comfortable with the system of storing earlier diagnosis of related disease and being able to access them easily.
This positive trend in the healthcare industry will skyrocket, and this aspect of our lives will significantly improve. The medical history will be more natural to collect; therefore health problems will be easier to solve.
Instead of the situation we have today where people's medical history are spread across different healthcare providers, with Blockchain and its continuous advancement, your medical history will be collated at one source and accessible from anywhere making it easier for your healthcare provider to access it and give you a diagnosis. Providing diagnosis will be a lot easier in the years to come, and Blockchain will provide us with more convenient and more effective access to healthcare.
Read also Facebook is getting a makeover for app and website pretty soon
Cyber Security Will Improve
Blockchain technology will end cyber fraud. With the growing number of people getting defrauded over the Internet, the solution that Blockchain provides is handy. Since Blockchain introduces machine learning to everyday affairs, the need for social participation has been reduced.
With artificial intelligence able to displace individual roles efficiently, Blockchain becomes security police ensuring that our transactions over the Internet are much safer.
Manufacturing Companies Can Better Track The Supply Chain
Blockchain will make it easier for companies to be able to track their products after they have left the factory. They will no longer have to rely on individual reports which can be inefficient, and they will be able to gauge the demand for the products thereby better positioning the business for success. Blockchain will help business owners identify methods that are not working and change those as quickly as possible.
People Will Get More Jobs Around The World
Blockchain will precede an influx and an upsurge of jobs. The Blockchain is enhancing the cryptocurrency market. There will be a constant need of programmers, crypto miners, analysts, traders, developers, and so on. The only backlash is that these jobs will need a new skill set and single well-prepared individuals will stay busy.