See How to Win a Tour Ticket and Camon 11 Pro in TECNO #24MPAIClearSelfie Challenge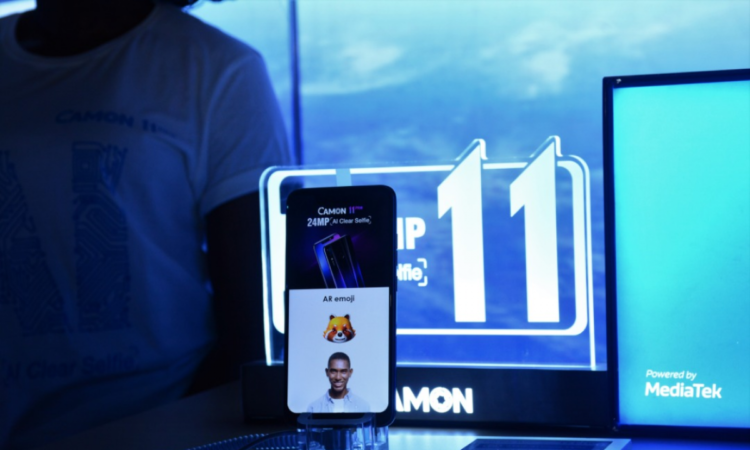 The TECNO Camon 11 Pro, all-expense paid tour to Dubai and Seychelles are up for grabs in the TECNO #24MPAIClearSelfie Challenge. Details below.
The #24MPAIClearSelfie Challenge is still on! And of course, it is a solid reminder, that TECNO is one of the robust brands in Nigeria with unique flagships of amazingly durable, reliable smartphones. What's not to love about a brand, whose sole objective is to meet the desires of their customers.
A lot of us do love selfies and spend lots of time, taking fantastic pictures that would wow even you. While not take your hobbies to a whole new level, join the #24MPAIClearSelfie Challenge and win a chance to visit the City of Dubai and the exotic islands of Seychelles. In addition, TECNO will be giving out 1 Camon 11 Pro smartphone on a weekly basis. In addition, there are other fantastic consolation prizes to be won.
Winning is underway!
Week one of the #24MPAIClearSelfie Challenge has come and gone. TECNO rewarded one of the lucky people who entered the challenge with the Camon 11 Pro. Amazing right? You too can be like her. Why not get started?
It's so easy to get started
The competition began on the 20th of November and will end on the 31st of December. Can't wait to begin, follow these steps:
Take a gorgeous and clear selfie to qualify for the 24MP AI Clear Selfie Camon 11 Pro.
Now post, this image on your social media account using the hashtags #24MPAIClearSelfie and #Camon11DubaiSeychellesTour.

On Facebook, share your selfie under a pinned post on your Facebook Page
Using Twitter and Instagram, share your selfies on your pages/timelines using the #24MPAIClearSelfie and #Camon11DubaiSeychellesTour.
What's for grabs in the #24MPAIClearSelfie Challenge?
TECNO will take 4 grand winners of the  #24MPAIClearSelfie Challenge to Dubai and Seychelles.
Apart from this, every week till the grand finale, TECNO will give out a Camon 11 Pro as long as the challenge lasts. Every week 4 pictures will qualify and win amazing goody bags. Out of these four pictures, a top winner will emerge and will win the Camon 11 Pro for that week.
Can't get enough? Go offline
When you are not really a fan of selfies or would rather get the Camon 11 Pro on your own, you can still stand a chance to be among the lucky four, who will see the beautiful streets of Dubai and the amazing tourists' attractions in Seychelles
Visit any of our Tecno exclusive stores nationwide
Buy the Camon 11 or 11 Pro and you will receive a raffle ticket.
This ticket automatically gets you into the challenge. However, you should follow TECNO Mobile Nigeria via Facebook, Twitter and Instagram – @TECNOMobileNG  to stay ahead of the game.
You can also visit  http://bit.ly/24MPAIClearSelfie for more details, Terms and Conditions apply.