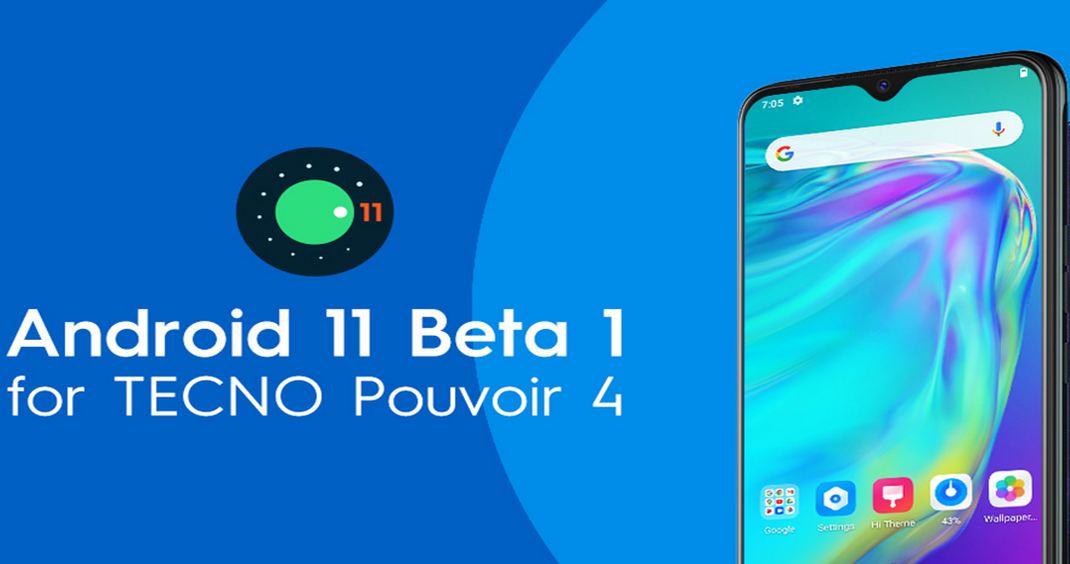 Android 11 beta on TECNO Pouvoir 4 – The Android 11 beta launched in June, and while a full public release isn't on the cards until the end of the year, many people can have an early look if they want. The beta is in version 1.5, which fixes Google Pay issues the first version had.
Android 11 is the upcoming eleventh major release and the 18th version of the Android mobile operating system, due for release in Q3 2020. Alphabetical release names, based on desserts for major Android versions, were discontinued as of Android 10; therefore the OS was immediately branded as "Android 11". The logo for the release features a dial turned to 11— a reference to the music mockumentary film This Is Spinal Tap.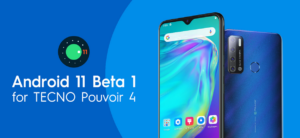 TECNO was one of the first non-Google companies to confirm that it would have TECNO Pouvoir 4 series in the Android 11 beta program. It has now officially rolled out the beta for the Pouvoir 4 and Pouvoir 4 Pro.
Other phones compatible for android 11 test
If you've got a Google Pixel 2, Pixel 2 XL, Pixel 3, Pixel 3 XL, Pixel 3a, Pixel 3a XL, Pixel 4 or Pixel 4 XL, OnePlus 8, OnePlus 8 Pro, Xiaomi Mi 10, Xiaomi Mi 10 Pro, Xiaomi Poco F2 Pro, Oppo Find X2 or Oppo Find X2 Pro, and want to test out an early build of the Android upgrade that'll come to most smartphones over the next year, you can.
At present, TECNO Pouvoir 4 is in the Android 11 Developer Preview Program. As with previous versions, Android 11 includes behavior changes to help improve performance, battery life, security, and privacy. In some cases, these changes can affect apps until they are updated to support Android 11, so you might see impacts ranging from minor issues to more significant functionality limitations.
How to get started with Android 11 beta?
Point to note
Please note the beta build is not the final version, some features may be missing or may not work, these are general notes about this release:
The release might have experience problems with apps, stability, battery, or performance on the device.
Banking and finance apps might not work as expected.
Some apps might crash or may not function as expected when running on this release. This includes Google's apps as well as other apps.
Some permissions managed through Settings may need to be set again after app re-installation or device reboot.
The release contains some known platform-related issues such as performance and battery, access files in external storage, permissions.
Some apps or icons may be obscured by the water drop screen.
The camera may not be as good as expected.
If you would like to opt-out or revert to the factory settings, you can do so using SOP tools.
Feedback and Issues
Reach out to TECNO SPOT to provide us your feedback about the features and functionality in Android 11 Beta 1. The sooner we hear from you the quicker we can provide an upgrade on the newer releases. If you want to learn more about Android 11 beta 1 please visit the Google Developers page.
NOTE
Keep in mind that the Android 11 beta is not stable and shouldn't be used as a daily driver. We highly recommend backing up your phone and keeping the rollback files handy just in case there are any problems.