Pastor Lazarus Muoka's 2 Beautiful Children – Achievements & Bios
Nigerian pastor Lazarus Muoka is the founder and General Overseer of The Lord's Chosen Charismatic Revival Movement.
He is one of the influential and wealthy pastors in Nigeria and Africa.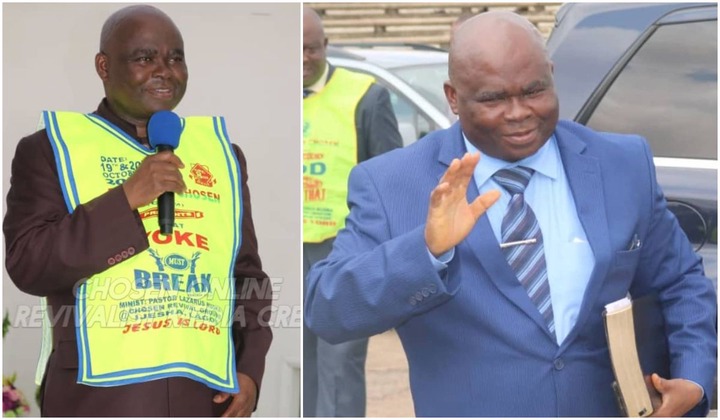 His church, the Lord's Chosen Charismatic Revival Ministries is one of Nigeria's largest Christian congregations.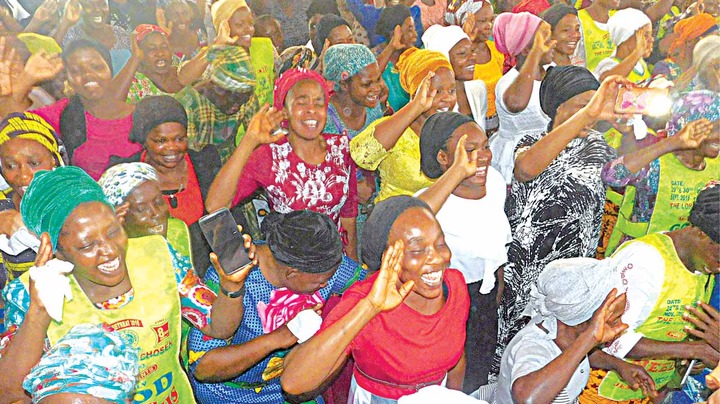 I have very beautiful pictures of Pastor Lazarus Muoka's children that I know you will love to see. Are you ready for them?
If yes, then continue reading.
LAZARUS MUOKA BEFORE THE FAME:
Pastor Lazarus Muoka was born into a Catholic family in Mgbidi, Oru West in Imo State. He had a humble beginning.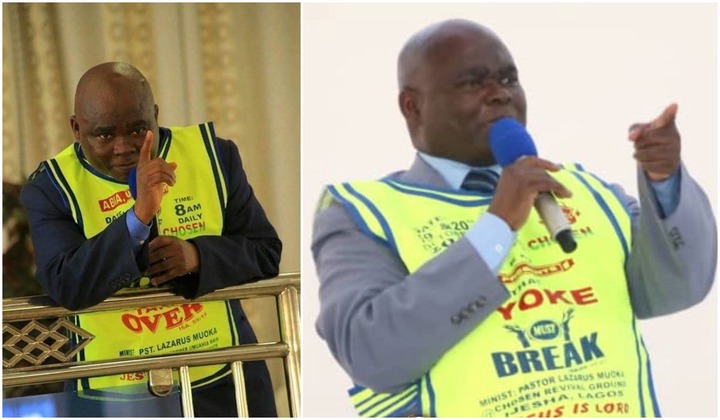 After his primary and secondary education in Mgbidi his birthplace and clan, In 1975 while in search of greener pastures, Lazarus moved from Imo to Lagos and worked for some time under a company where he learnt the vehicle spare parts business before starting up his own business.
It was while Lazarus was running his own business that he gave his life to Christ and became a full Christian.
Pastor Lazarus Muoka's first encounter with God happened when a preacher shared his messages about God in a bus.
Lazarus was touched immensely and he made a resolution to give his life to Christ.
Subsequently, he joined the church of the bus preacher which was a Catholic one and became faithful with them till he was made a pastor in the same church.
According to Lazarus Muoka, he had many dreams from God in 1994 prompting him to pull out from the church he was serving as a pastor and set up his own church.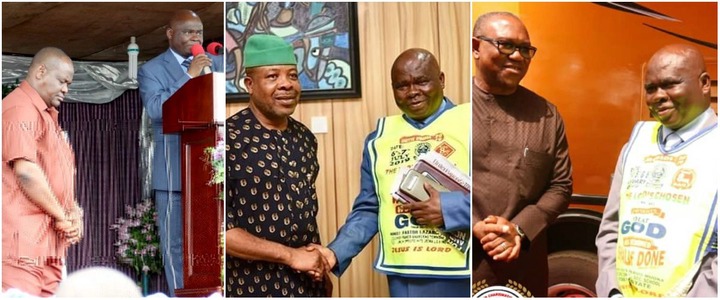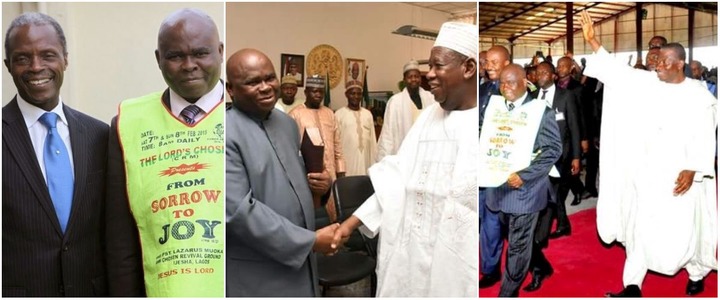 Shortly after pulling out, he set up The Lord's Chosen Charismatic Revival Movement with the aim of "preaching the undiluted word of God".
The church which started with a few pioneer members has gone on to become one of the most popular churches in Nigeria, also known for showing their love for God, going gaga for God in very dramatic ways.
PASTOR LAZARUS MUOKA'S WIFE & CHILDREN
Pastor Lazarus Muoka lives a very conservative life.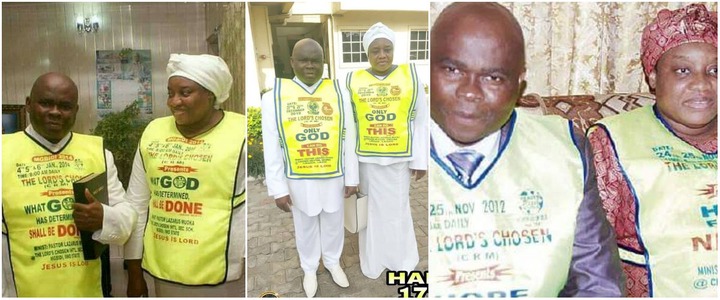 He is happily married to his wife, Pastor Mrs Joy Muoka and they are blessed with children. Let's meet his first son and first daughter below.
PASTOR JOSHUA MUOKA:
Pastor Lazarus Muoka's first son, Joshua Muoka wedded his wife Ifunanya Favour Muoka on the 26th of January, 2019.
See the very handsome groom and his beautiful wife below.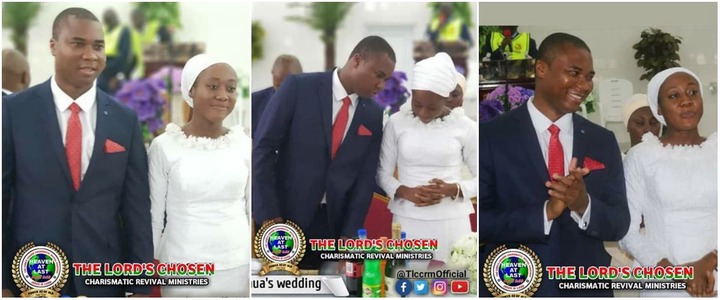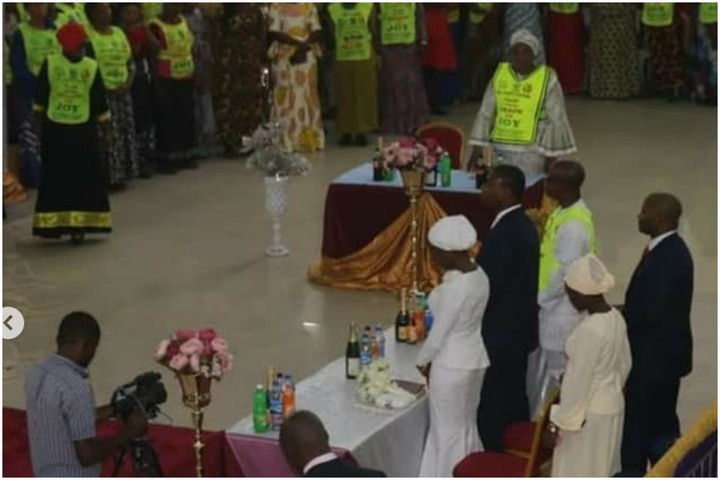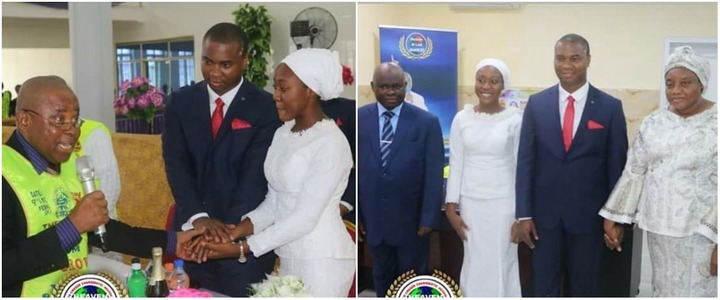 The wedding took all by surprise. This is because, men were expecting something else but this young man who took after his daddy's humility, went on a low key to tie the knot. The wedding could be described as the most simplest marriage.
The handsome groom and the beautiful bride were so much happy with the joy they shared.
RUTH IFUNANYA MUOKA:
The beautiful first daughter of the General Overseer of Lord's Chosen, Ruth Ifunanya Muoka, walked down the aisle with her handsome heartthrob, Bro Lucky Oha on the 27th of July, 2019, months after her brother's wedding.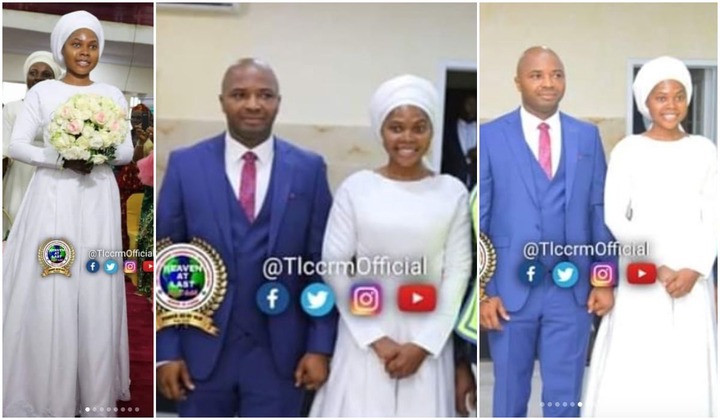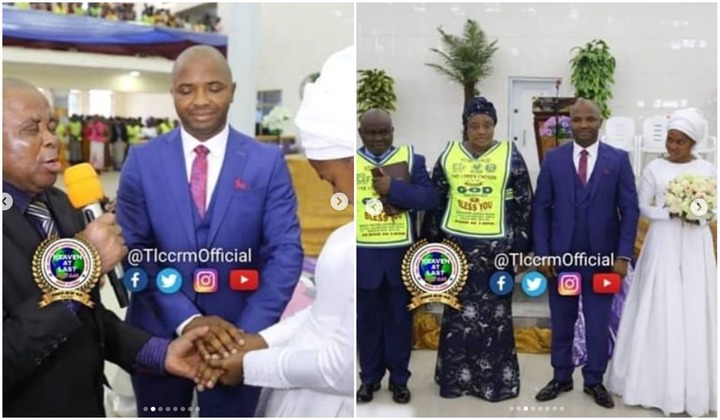 Their wedding was void of gifts presentation because there wasn't any pre- information.
Again, Pastor Lazarus had announced from the pulpit "We don't need any gifts (cash/kind) from any body."
Pastor Lazarus Muoka is really blessed!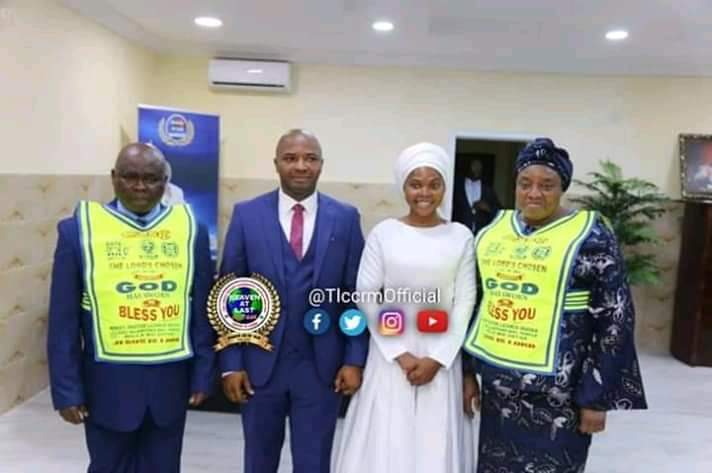 If you enjoyed reading this post, you will also enjoy this: See Bishop Oyedepo's 4 Children and Grandchildren. Achievement and Bio