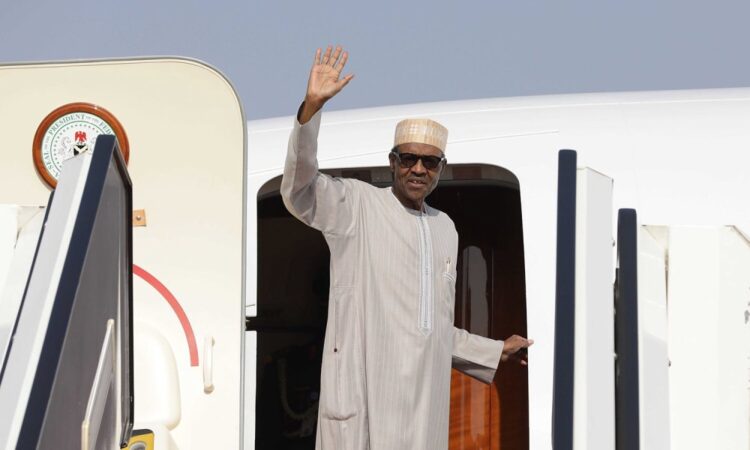 President Muhammadu Buhari is expected to depart Nigeria for the United Kingdom for a medical check-up, on Tuesday.
Femi Adesina, Presidential Spokesman, made this known in a statement on Monday night.
According to Adesina, "President Muhammadu Buhari will travel to London, the United Kingdom, Tuesday, March 30, 2021, for a routine medical check-up.
"Before Buhari's departure, he will meet with Security Chiefs first in the morning, then, head to the Nnamdi Azikiwe International Airport, Abuja, for the journey.
"The President is due to return in the country during the second week of April, 2021," the statement added.
Since outbreak of COVID-19, Buhari has not travelled abroad