Cardi B's outfit in Nigeria vs in Ghana; Which do you prefer?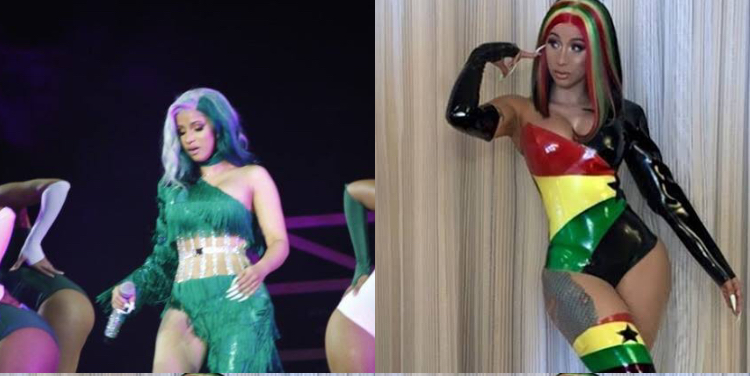 Cardi B has left Nigeria for Ghana after performing at the Livespot Festival which was held at the Eko Atlantic City, Lagos on Saturday night. Since Cardi B's arrival in Accra, there has been different drama popping up in the country.
That coming by the way, Cardi B has shown that she appreciates Ghanaians limitlessly. She shared a photo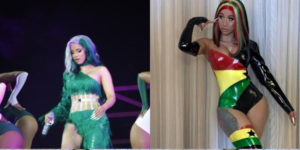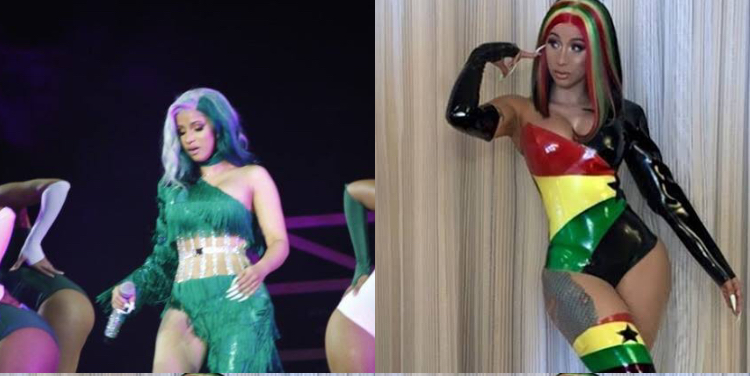 on social media to show her fans in the country just how much she appreciated them. In the photo, Cardi B can be seen dressed in the colors of the flag of Ghana.
We have now created a photo collage What Cardi B wore to perform for Nigeria Vs what she wore to perform in Ghana.
Which outfit makes more sense?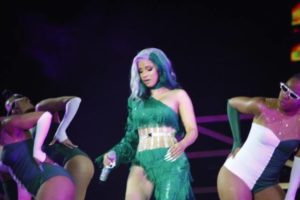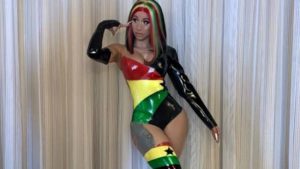 Tags :
Cardi B