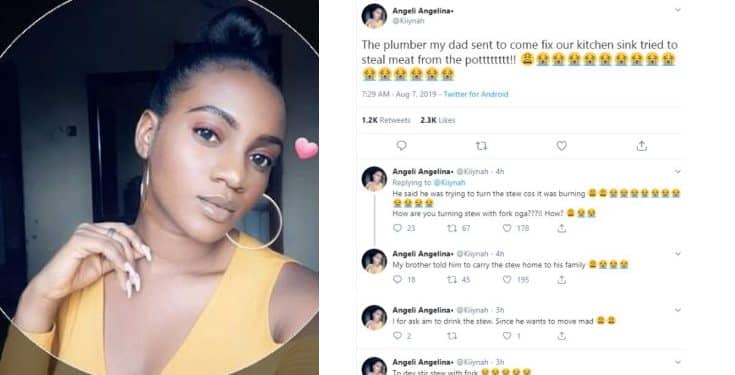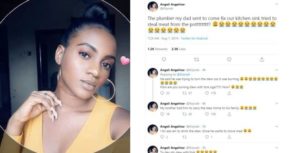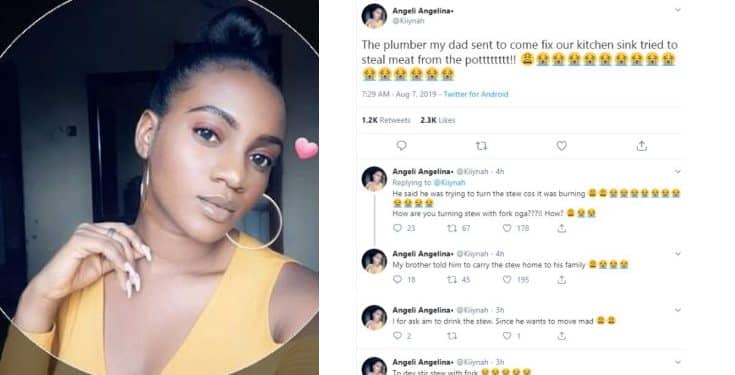 A plumber who was hired by a Nigerian family to fix their kitchen sink extended his 'job description' to stealing meat from their pot.
A Twitter user with the handle @Kiiynah revealed that the plumber who was hired to fix the kitchen sink was caught red-handed stealing meat from the pot be denied claiming he was "turning the burning stew with a fork".
"The plumber my dad sent to come fix our kitchen sink tried to steal meat from the potttttttt!! ???????????????? He said he was trying to turn the stew cos it was burning ????????????? How are you turning stew with fork oga???!! How? ??? My brother told him to carry the stew home to his family ????", she tweeted.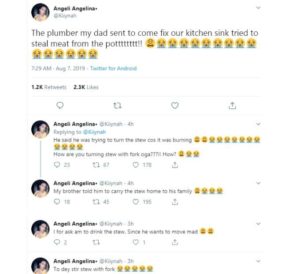 Tags :
Plumber
stealing