"Delete netflix app", Apostle Suleman react as Netflix releases "Gay Jesus" movie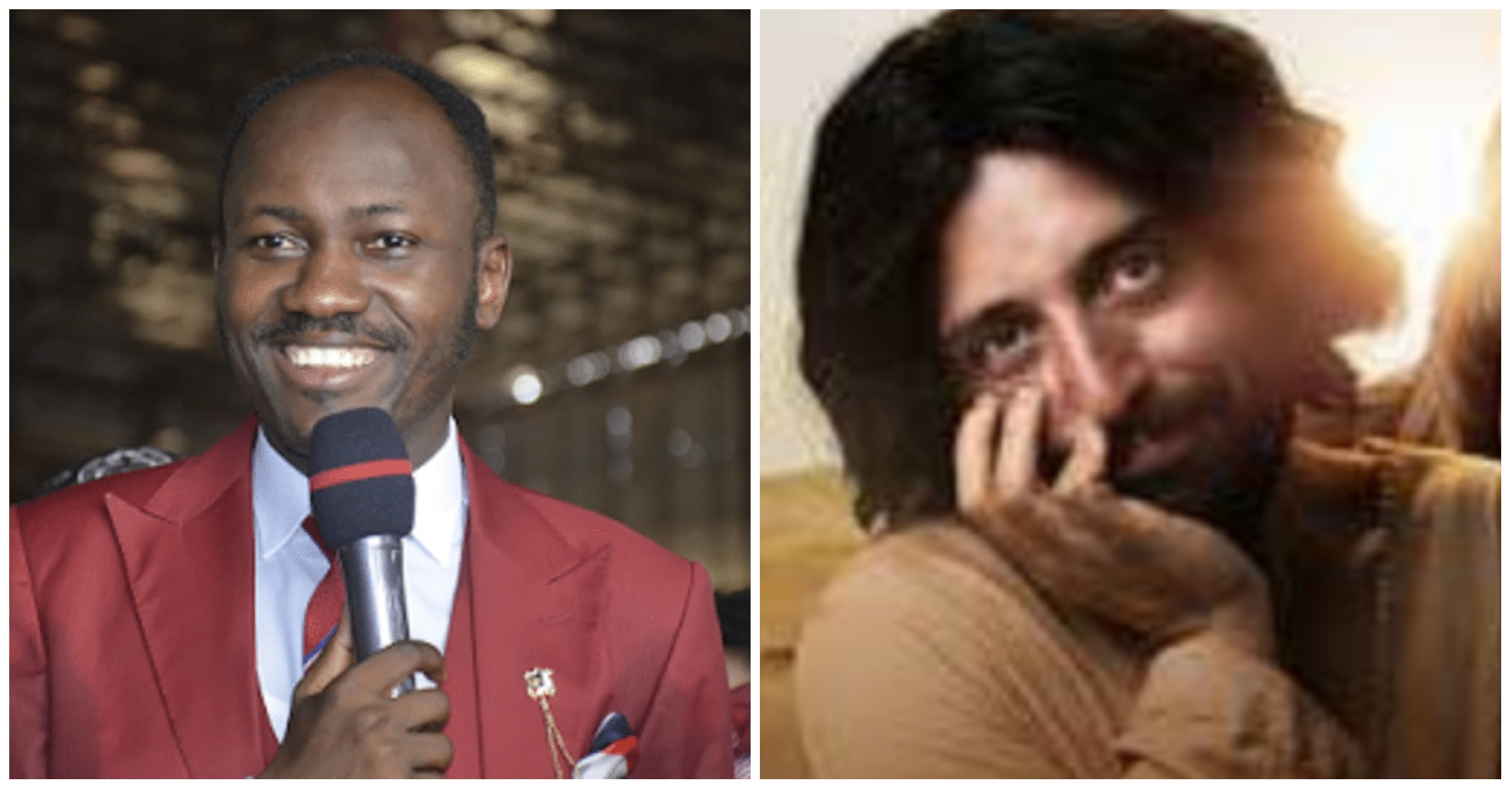 Netflix film about a gay Jesus has triggered serious reactions on social media – with more than one million calling for it to be pulled.
The First Temptation of Christ – a 46-minute comedy flick showing Jesus as a closeted homosexual – was released on 3 December.
It sees Jesus and a 'friend' named Orlando arriving at Mary and Joseph's house for a birthday party.
Jesus tries to downplay their relationship, while Orlando hints that they're more than friends.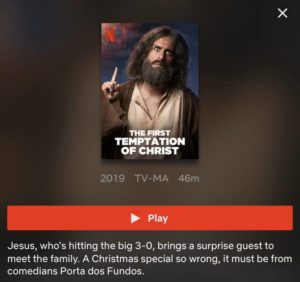 The Netflix description reads: "Jesus, who's hitting the big 3-0, brings a surprise guest to meet the family. A Christmas special so wrong, it must be from comedians Porta dos Fundos."
Reacting to reports of the anticipated movie, Popular Nigerian Pastor, Johnson Suleman called the movie and asked his followers to boycott the app.
His tweets read;
"Delete Netflix app on your system..unfollow them if you are a true Christian..The movie 'gay jesus' is an insult to christianity and abuse to our sensibilities..we stand to condemn it and all it stands for…Mad people…"
Tweeting further, he wrote, "We have 2.5billion Christians on earth,if Netflix goes ahead with this rubbish,we should boycott them.. that movie is evil,its not right and it will not stand".
See the screenshot below: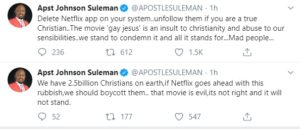 Tags :
Apostle Johnson Suliaman
viral