Eedris Abdulkareem speaks from hospital bed amidst kidney condition (Video)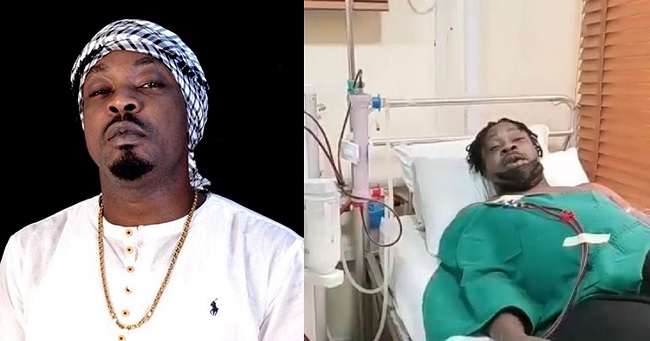 Veteran singer, Eedris Abdulkareem, has made an appearance following reports of undergoing a kidney condition.
This comes barely 48 hours after news of the singer needing a possible transplant made waves across the internet.
Eedris Abdulkareem, however, shared a video of himself from his sickbed undergoing dialysis while assuring his fans of doing just fine.
Sharing the video on Instagram, the Nigeria-Jaga-Jaga singer wrote;
"THS MORNING AT THE HOSPITAL
Hi my people, this is me undergoing my weekly dialysis regime in high spirit and with strong belief in the efficacy of your prayers, love and care!
I sincerely want to thank and appreciate those who have reached out to me and my family in support.
Your assistance, kind gestures, get well soon wishes and prayers are highly appreciated and therapeutic to say the least.
Thank you so much and God Bless you! ❤️???," he wrote.
Watch the video below