Soilder Beat Up Policeman Who Forcefully Collected 50k From Young Men (Video)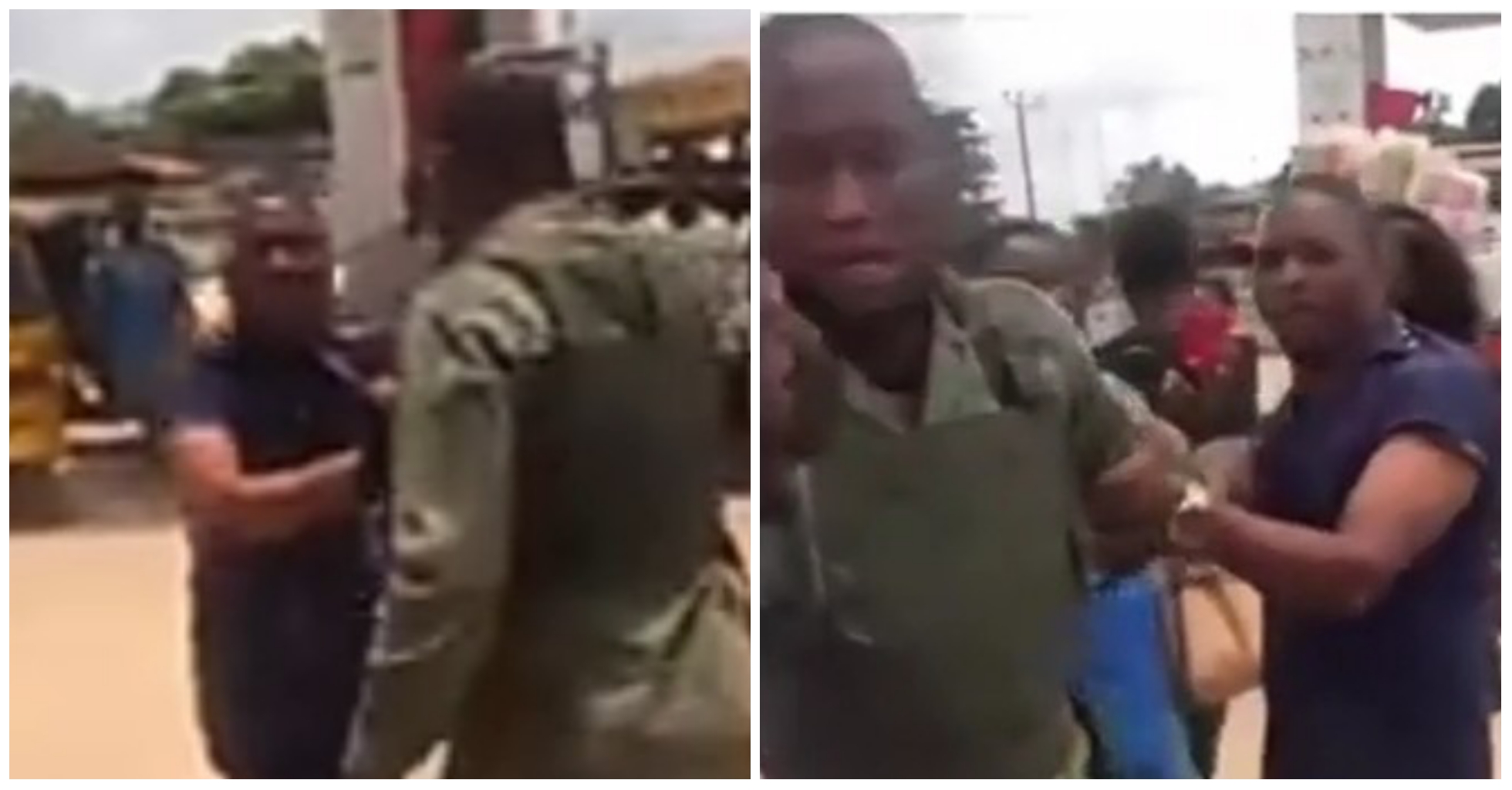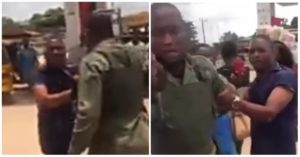 A video making waves online captures the moment a soilder roughly handled a policeman who collected N50,00 from young men.
According to multiple reports, the police officer extorted N50,00 from some boys after finding nothing on them. Unfortunately, the police officer forgot his phone in their car while counting the money. He went back to get his phone,but was confronted by an army officer came to the victims rescue.
Watch the video below: