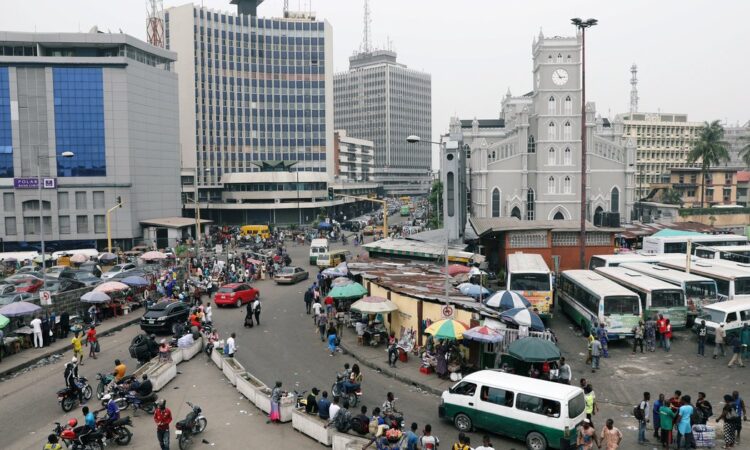 With or without the covid-19, the Christmas season can never be boring in Lagos. Contrary to what many people think, there are wonderful places to take children to in Lagos during the holidays. These places aren't just fabulous but maintain safety protocol against coronavirus.
So whether you live in Lagos or are planning to visit, naijmobile.com have tracked down some amazing places you can have loads of fun with your little ones.
Dreamworld Africana is located at KM 20 Lekki-Ajah Epressway Lagos. This amazing place boast a lot of rides including a roller coaster, carousel, ferris wheel, bumper cars, go karts, games arcade, bouncy castles, etc. It also has a swimming area and water slides for kids. The gate fee ranges from N500 to N1000 then you pay for each ride.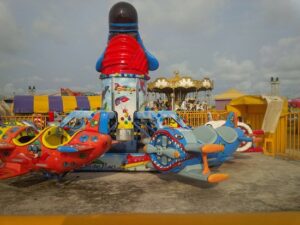 Established in 2018, Dreamworld covers an area of 10 acres (4 ha) and re-opened to the public in 2013. The park is one of the main amusement parks in the city. The park provides many attractions to keep its visitors excited. The attractions include wet and dry facilities, bumper cars, carousal, roller coaster, trains, merry go-rounds, toddler play areas and many others.
The park was initiated by private sector investors in the 2010s based on economic development funding from Lagos State Government. There are plans to expand the parks entertainment facilities and attractions.
Omu resort is unique in that it's a combination of a mini zoo, seaworld, wax museum and an amusement park. It is located at 1, Omu Resort Drive, Bogije Town Lagos. Their tickets cover both entry and access to rides.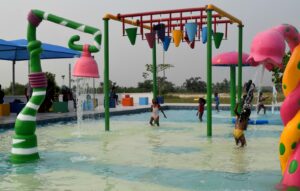 The world of OMU RESORT is set in a rainforest environment, it allows guests experience and be inspired by the wonders of nature. Nestled in a peaceful neighbourhood, occupying a land area of approximately 22 hectares and boarded to the North by the imposing clear waters of OMU CREEK. Following our first 6 years of blazing the trail, we introduce our Season 6. We welcome our new attractions of Menicus coaster and Water slides. Ofcourse our fast and furious speed boat as well as its larger sister, are primed and ready. This is in addition to our expected launch of electric scooters and their track.
If you are nursing the thought of a picnic, parks should be your destination. Parks have this natural smell and beautiful environment that kids love, you can relax on the grass and enjoy a family picnic while taking in the fresh air. A good example of such beautiful park is Freedom Park. Freedom Park is located at Old Prison Ground Broad Street, Lagos Island, Lagos.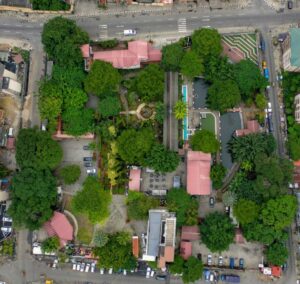 Freedom Park is a memorial and leisure park area in the middle of downtown Lagos in Lagos Island, Nigeria which was formerly Her Majesty's Broad Street Prison. It was designed by the Architect Theo Lawson.
The Park was constructed to preserve the history and cultural heritage of Nigerians. Monuments in the park reveal the Lagos colonial heritage and history of Her Majesty's Broad Street prisons. It was built to commemorate the 50th anniversary independence celebration in October, 2010. The Park serves as a National Memorial, a Historical landmark, a Cultural site, Arts and Recreation centre.
4. Get Arena
Get Arena is situated at Oniru Estate Lekki. This amazing place has a car racing centre, thrilling arcade games and other activities for toddlers and teenagers. Your teenagers can partake in Virtual reality gaming or the wall climbing while the toddles are entertained and educated as well.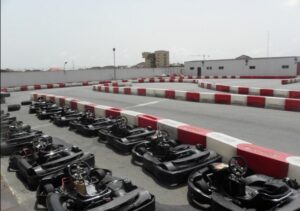 GET Arena is a kart racing venue in Lekki, Lagos opposite Oriental Hotel. It has been closed down permanently. The venue also incorporates eateries among other facilities as an event center to host social gatherings.
This breathtaking park is located at 34 Randle Street Apapa. The park boasts of bumper cars, carousel, air bicycle, mini football pitch, mini ferris wheel, roller coasters, indoor arcades and many more. There is no entrance fee to this par, bit you pay for each ride. Prices range from N500 to N1500.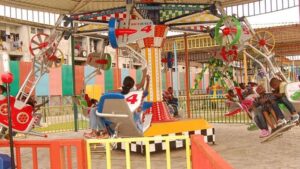 With these places, you and your kids Christmas in Lagos will not boring!