List of Big Brother Naija 2021 Sponsors | Bbnaija 2021 Sponsors [Full List ]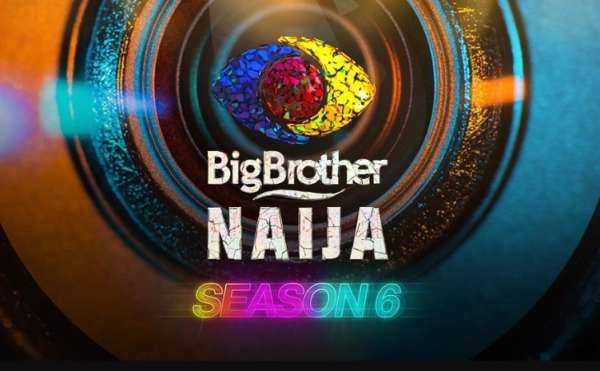 Big Brother Naija 2021 Sponsors
Here in this article, we going to give you The Full List of Big Brother Naija 2021 Sponsors | Bbnaija 2021 Sponsors, Bbnaija Fans always asked us Who are the Sponsors Of 2021 Edition Of Big Brother Naija?, So we decided to use this medium to answer the question by writing this article here.
We all know that Big Brother Naija 2021 started on the 24th of July which has made many Bbnaija Fans happy because they didn't believe that Big Brother Naija Season 6 will start early this year.
Read also What Happened to all the Big Brother Naija Winners and Where are They Now?
Big Brother Naija Past Sponsors 
Payporte was the leading sponsor for the 2017 and 2018 editions of the TV reality show, while Bet9ja handled the 2019 edition. Other adjoining sponsors were Pepsi, Heritage Bank, Oppo, Nokia, Mimimie, Guinness, etc.
MultiChoice Nigeria The Organizers of Big Brother Naija reality Tv show,  announced Abeg, an app for sending and receiving money across Nigeria as the sponsors of Bbnaija 2021 edition. Abeg is taking over from Betway, who was the headline sponsor of Big Brother Season 5.
Full List of Big Brother Naija 2021 Sponsors | Bbnaija 2021 Sponsors
Abeg is the Headline sponsor of BBNaija season 6  below is the complete list:
Abeg is a peer-to-peer (P2P) social payments platform that lets you send or request money from another Abeg user without having to input any bank details. All you need is their Abeg tag to send them money and request funds from them.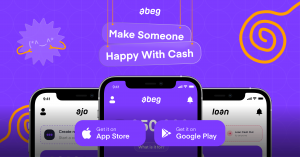 The app was founded by three young men, Muheez Akanni, Michael Okoh, and Dare Adekoya, and is only available to Nigerians, for now. Funding an Abeg wallet requires a Bank Verification Number (BVN) and a local phone number linked to your account.
TECNO Mobile is the premium mobile phone brand of TRANSSION Holdings with a comprehensive mobile device portfolio across feature phones, smartphones and tablets. As a brand, TECNO is dedicated to transforming state-of-art technologies into localized products under the guideline of "Think Globally, Act Locally".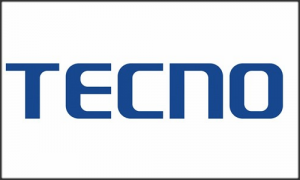 Established in 2006, TECNO has presence in more than 60 countries across the globe. It is now one of the top three mobile phone brands in Africa and a major player worldwide. TECNO is also the Official Tablet and Handset Partner of Manchester City Football Club.
Innovators, experts in quality hairstyles & extensions. Your go to solution for high fashion, trendy styles that inspire and empower every woman!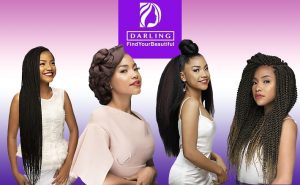 They are dedicated to giving you the trendiest styles, the highest quality of hair, at the best possible price. So wherever life takes you, you can #FindYourBeautiful.
Dano Milk is owned and produced by Arla Foods, a farmer-owned company based in Denmark. Over the years, the Dano brand has evolved tremendously and today, it remains locally relevant and benefits from its international footprints across an array of markets in the Middle East, Africa, Bangladesh and parts of Latin America. Dano was launched in the early 1980's and remains one of the fastest growing milk brands in Nigeria.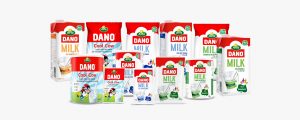 Arla is the 4th largest dairy company in the world, with major foot prints across several categories such as Cheese, Butter, Milk Powder, UHT, Evaporated Milk and Yogurt. Some of its prominent brands include Arla, Lurpak, Castello, Puck, Apetina, Cocio & Dano
Patricia is an Africa-centric integrated alternative payment and e-commerce company that facilitates the easy use of digital currencies like Bitcoin, Ethereum and other digital assets for everyday transactions.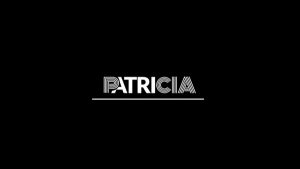 Patricia Technologies Limited established her first branch in Lekki, Lagos on August 16, 2017, with a small office set up to serve less than 80 clients. It was founded by Hanu Fejiro Agbodje, who wanted to create a safe & secure platform for users seeking to exchange their Gift cards for cash after he had a bad experience trading his. This dream to create a trusted ecosystem for users like him led to the birth of Patricia Technologies.
Boomplay Music is a media streaming and download service developed by Transsnet Music Limited. The service was first launched in Nigeria in 2015 by TECNO Mobile, Transsion Holdings.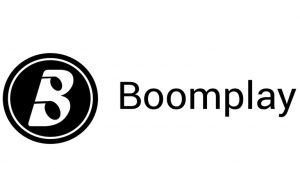 Boomplay has a freemium and subscription based service; basic features are free with advertisements or limitations, while additional features, such as download for offline play and ad-free listening are offered via paid subscriptions. The service is currently available for Web, Android and iOS use. As of August 3, 2018, Boomplay Music recorded 10 million installations off the Google Play App store. It currently has 75 million users.
Hypo division of Multipro Enterprise Limited (MPEL) aims to significantly impact the availability of hygiene and sanitation solutions for Nigeria. The company manufactures its main product – Sodium Hypochlorite bleach for consumers under the brand name of HYPO at a highly affordable price.

Hypo Division is one of the many successful business ventures of the Tolaram Group. The group operates across 3 continents across 6 countries focusing on FMCG, Energy and
infrastructure sectors. Dufil Group, an esteemed part of the Tolaram Group has remarkably changed the Nigerian culinary landscape in the past decade through its product indomie Instant Noodles which has grown to become a household name across the country.
Airtel Networks Limited is a leading telecommunications services provider with headquarters in Lagos, the commercial nerve-centre of Nigeria. The telco ranks amongst the top three mobile service providers in terms of subscribers with a customer base of more than 50 million as at December, 2019. The company's product offerings include 2G, 3G and 4G wireless services, mobile commerce, Home Broadband and enterprise services.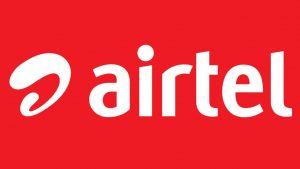 Airtel Networks Limited is a subsidiary of Airtel Africa Plc, a Pan-African telecommunications company with operations in 14 countries across Africa. Airtel Africa is driven by the vision of providing affordable and innovative mobile services to all and is supported in pursuing this vision by its largest shareholder, Bharti Airtel. Its product offerings include 2G, 3G and 4G wireless voice and data services and mobile commerce through 'Airtel Money'. Airtel Africa had over 110 million customers across its operations at the end of March, 2020.
Innoson Vehicle Manufacturing Co. Ltd., shortened as IVM, is a Nigerian automobile and bus manufacturing company. It was founded by Chief Innocent Chukwuma Nwala, and runs a plant in Nnewi in the state of Anambra. Innoson Vehicle Manufacturing is nicknamed Pride Of African Road.
70% of the car parts are produced locally, while the rest is sourced from Japan, China, and Germany. Among IVM's vehicle models are the five-seaters Fox (1.5-litre engine) and Umu (2-litre engine) as well as the mini-bus Uzo.
Pepsi is a carbonated soft drink manufactured by PepsiCo. Originally created and developed in 1893 by Caleb Bradham and introduced as Brad's Drink, it was renamed as Pepsi-Cola in 1898, and then shortened to Pepsi in 1961.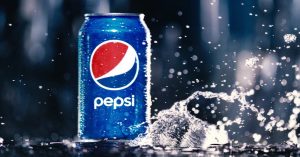 Pepsi was first introduced as "Brad's Drink" in New Bern, North Carolina, United States, in 1893 by Caleb Bradham, who made it at his drugstore where the drink was sold.
It was renamed Pepsi-Cola in 1898, "Pepsi" because it was advertised to relieve dyspepsia (today more commonly known as indigestion or an upset stomach) and "Cola" referring to the cola flavor. Some have also suggested that "Pepsi" may have been a reference to the drink aiding digestion like the digestive enzyme pepsin, but pepsin itself was never used as an ingredient to Pepsi-Cola.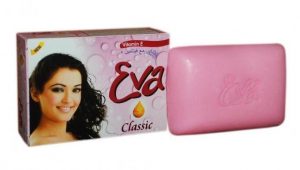 For the woman who must look and stay beautiful, Eva Complexion Care Soap provides the all-round, gentle touch to keep you refreshed and radiant. Fortified with vitamins, honey, milk and extracts of nature, Eva is presented in ten exciting variants and sensual fragrances for that all-day freshness and well-being.
Guinness is an iconic African company, renowned across the continent and internationally for our high quality brands. We also believe in enriching the communities in which we operate through investment and positive, active participation.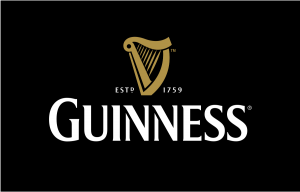 This is the story of a truly successful company with a rich heritage and a great track record of growth and strong performance. Guinness Nigeria is not only regarded as an iconic African company, renowned internationally for its high quality brands, but also as a company that believes in enriching the communities within which it operates, through investment and active participation in the positive evolution of society.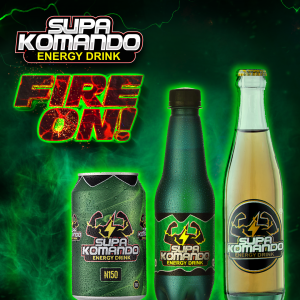 WAW multi-purpose was introduced by Expand Global Industries Limited in 2011. it was the first detergent in Nigeria to come in a unique black packaging formulated for washing clothes and general household use. It was first launched in a 25g sachet.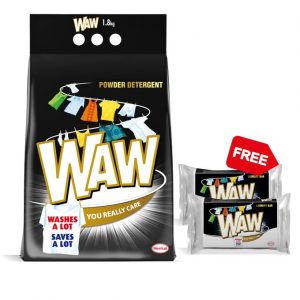 In December 2019 WAW launched a new variant, WAW Colour which was the first detergent in Nigeria for coloured fabric. WAW Colour is the same quality detergent consumers have always trusted. The difference is, it contains added Dye Transfer Inhibitor(DTI) technology and real soap flakes which prevents your Ankara and coloured clothes from fading and running. It's a laundry detergent that protects colours and preserves fabrics at a friendly price.
Bet9ja is an online bookmaker company that offers betting on major sporting events operating in Nigeria. Traded under KC Gaming Networks Limited and run by a series of shareholders of multiple nationalities, the website is licensed by the Lagos State Lotteries Board (LSLB) with permission to operate in other parts of Nigeria.
Bet9ja.com is the third most-visited website in Nigeria after Google.com and Youtube.com in late April 2020, according to Alexa – a global internet traffic ranking firm. It is also the first most-visited local site in Nigeria and the only Nigerian website in the top 500 most-visited websites globally as of April 2020, according to a recent listing by IABC Africa.
Travelbeta is the brainchild of a group of passionate professionals with backgrounds in the Hospitality, Business Services, Logistics, Finance, and Communications industries who all possess a genuine love for travel.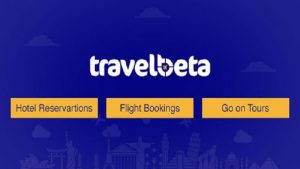 Through its network of partners both locally and internationally, and its commitment to keeping customer s informed, Travelbeta is uniquely positioned not only to deliver exceptional value to customers, but also to offer all travellers an experience they are unlikely to get anywhere else.
Revolution Plus Property Limited. The most trusted and reliable Real Estate Company in Nigeria. Buy Land in Ibeju Lekki. Buy Property at Sangotedo.
Minimie Chinchin treats people with love and care reminiscent of what mom made at home with a fun angle to it. As a brand we love to have fun and encourage people to do the same and forget life's drudgery and monotony. In every crunch of our cubes you will "Taste the Fun".