Hilda Baci Networth and Complete Biography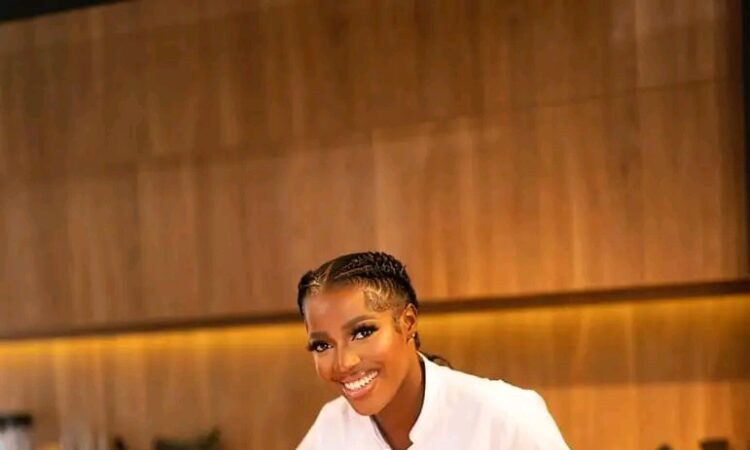 Hilda Baci, also known as Hilda Bassey Effiong, is a talented and ambitious Nigerian chef who gained widespread recognition through her remarkable culinary achievements. Born in Akwa Ibom State, Hilda established her own food brand, "My Food by Hilda," in Lagos. Her journey to culinary fame reached new heights when she set out to break the world record for continuous cooking, showcasing her passion, endurance, and culinary prowess.
Early Life and Culinary Roots
Hilda Baci, hailing from Akwa Ibom State, Nigeria, discovered her love for cooking at a young age. She was influenced by her mother, who is also a renowned chef and owns the food brand "Calabar Pot." Hilda's upbringing and exposure to the culinary world played a significant role in shaping her passion for cooking.
Rise to Fame: "Cook-a-thon" and Breaking Records
Hilda Baci gained nationwide attention when she embarked on a challenging culinary endeavor known as the "Cook-a-thon." Her goal was to break the Guinness World Record for continuous cooking, surpassing the previous record set by Indian chef Lata Tandon. Lata had cooked non-stop for 87 hours and 45 minutes, but Hilda aimed to push the boundaries by cooking for an astonishing 96 hours.
The Cooking Challenge
Preparation and Rules: Hilda's extraordinary cooking challenge took place at Amore Gardens in Lekki, Lagos State, Nigeria. She adhered to strict rules, including standing throughout the entire cooking process. She abstained from stimulants and energy drinks, relying solely on food, water, fruit juice, and glucose to sustain her energy levels.
Endurance and Support: Undertaking the four-day cooking marathon, Hilda cooked tirelessly round the clock without any sleep. Though physically exhausted, she found motivation and support from the people around her, including cheering supporters, celebrities, and politicians who rallied behind her during the remarkable feat.
Record-Breaking Accomplishment: Hilda's determination and culinary skills enabled her to break the existing world record. With over 115 meals cooked and thousands of portions served, she cooked her way into history, becoming the first person to spend such a significant amount of time cooking a marathon.
Net Worth and Success
Hilda Baci's dedication and talent have contributed to her success, both as a chef and a businesswoman. With her food brand, "My Food by Hilda," she has amassed an estimated net worth of over N500 million Naira, reflecting her entrepreneurial skills and the popularity of her culinary creations.
Conclusion
Hilda Baci's inspiring journey from a young Nigerian chef to a record-breaking culinary sensation has captivated the nation. Through her passion, determination, and culinary expertise, she has carved a prominent place for herself in the culinary world. Hilda continues to inspire aspiring chefs and food enthusiasts with her extraordinary accomplishments, showcasing the power of pursuing one's dreams with unwavering dedication.