Assessing the Candidacy of Senator Godswill Akpabio for Senate President in Nigeria's 10th Senate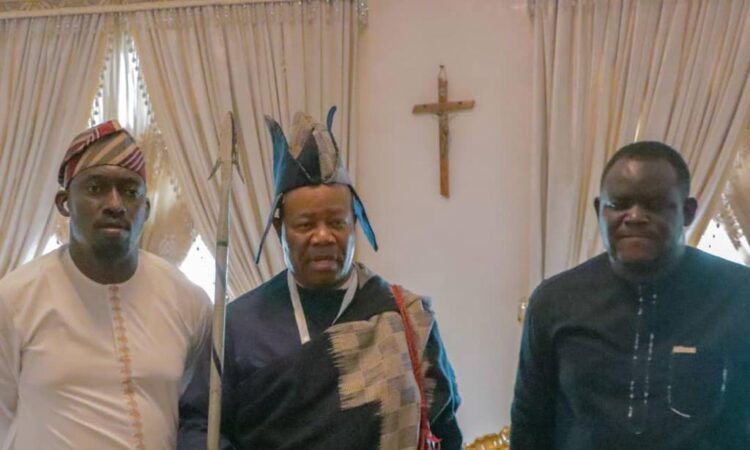 As Nigeria's 10th Senate approaches the election of its next president, various distinguished senators are vying for the position. One of the leading candidates is Senator Godswill Obot Akpabio, Senator Representing Akwa-Ibom North-west. He is a former Governor of Akwa Ibom State, a former Minister and a refined ranking Senator who was a minority leader in the 8th Senate.
Many of Senator Akpabio's colleagues, as well as other groups and individuals, support his candidacy due to his clear-headed leadership qualities. However, some have raised concerns about the potential for a "rubber stamp" assembly, where the Senate simply approves or endorses programs and policies initiated by a single source.
It is important to note that the term "rubber stamp" has both negative and positive connotations. On the one hand, it can refer to a person or body that simply echoes or imitates others, without any independent thought or action. On the other hand, it can also refer to a leader who seizes an opportunity to make a difference and stamp their authority on a situation.
Senator Akpabio has a wealth of experience in the Senate and a good understanding of the workings of government. He is well-positioned to use his authority to effect positive change and advance the rebuilding process of Nigeria as Senate President.
Furthermore, there is nothing inherently wrong with the executive and the legislature working together to foster a good leadership that will complement the gains of democracy. This can be beneficial to Nigerians and should not be seen as an attempt to undermine the independence of the legislature.
It is important to remember the lessons of history, including the leadership of the 8th Senate under Senator Bukola Saraki, who emerged without a good working relationship with the executive. The outcome was failed policy formulation, delayed decision-making, and minimal impact. Nigerians deserve better.
Senator Akpabio's candidacy is supported by a broad range of individuals and groups, including the president-elect, the APC leadership, the Progressives Governors Forum, his colleagues, and senators. He has a good track record in the public sector, spanning over 24 years.
In conclusion, Nigerians should carefully consider the candidates for Senate President and choose the most qualified and capable individual to lead the 10th Senate. Senator Godswill Obot Akpabio is a strong candidate who has the potential to lead the Senate in a positive direction and advance the interests of the Nigerian people.
This article was written by Amande Solomon, a concerned Nigerian from Benue State and a member of SEN. AKPABIO VANGUARD, who supports Senator Akpabio's candidacy for Senate President in Nigeria's 10th Senate.