Joe Aribo Biography; Early life, Road to Fame, Relationship life and Untold Facts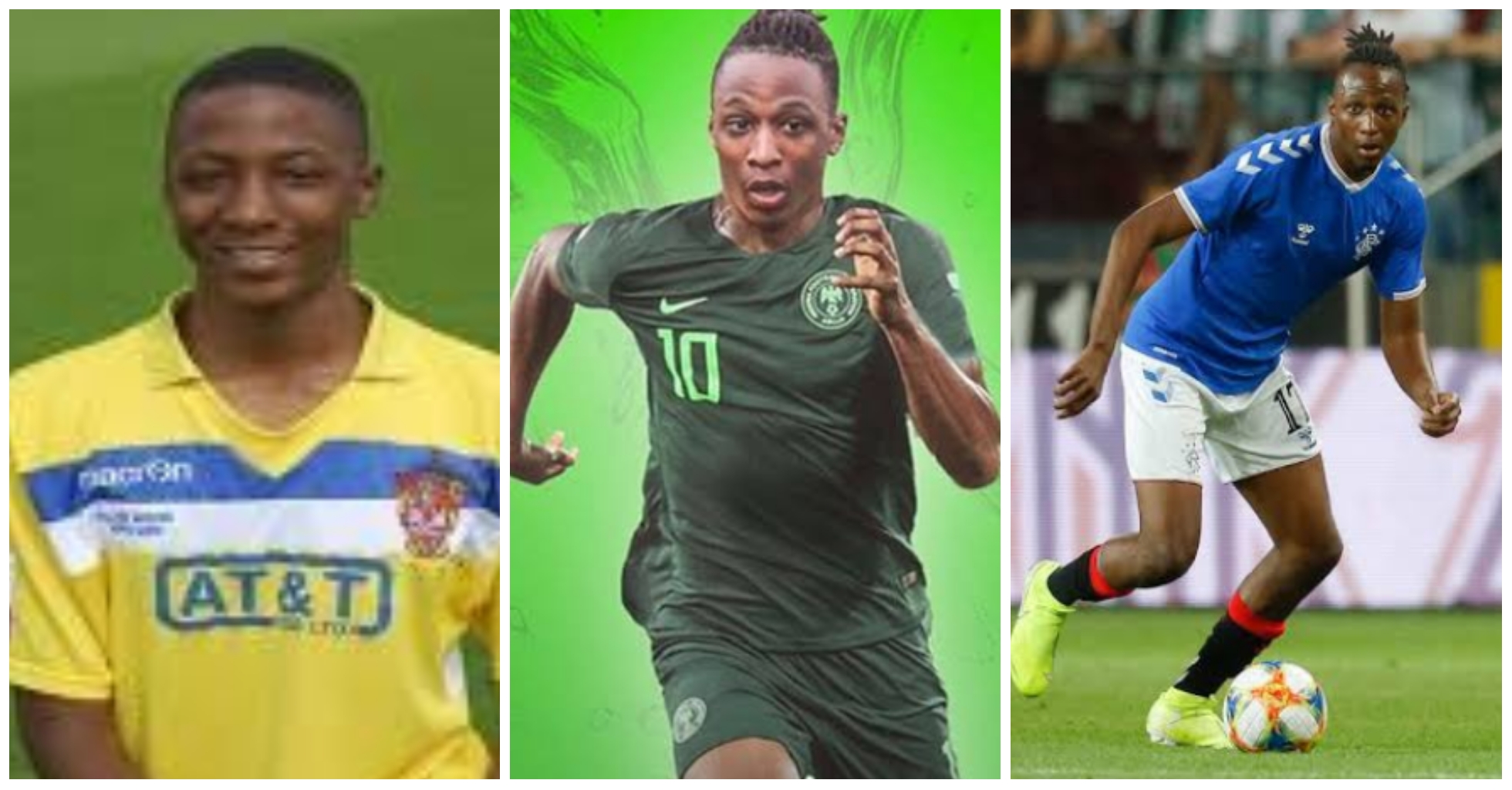 Naijmobile presents the biography of Nigeria midfield maestro with the nickname "Dazzling Joe". Our Joe Aribo Biography brings you a complete account of notable events from his birth to date. The analysis involves his early life, life story before fame, personal life, relationship life and little-known facts about him.
Yes, everyone knows he is a talented midfielder. However, only a few consider Joe Aribo's biography which is quite interesting. Now, without further ado, let's begin.
Joe Aribo Biography: Early Life and Family Background
Starting off, his full names are Joseph Oluwaseyi Temitope Ayodele-Aribo. Joe Aribo has he is often called was born on the 21st day of July 1996 to Nigerian Parents in London, United Kingdom. His parents are Nigerian Immigrants who before he was born left Nigeria to settle in London in search of a better life and greener pastures for their unborn children.
Joe Aribo grew up in the UK capital city of London in a middle-class family background. His parents were like most Nigerian migrants who were not affluent but did menial jobs and often times struggled with finance to take care of family needs.
Joe Aribo Biography: Education and Career buildup
Just like most Nigerians in London, Joe Aribo's family members were passionate about the game of football. It was their love for football and the desire to uplift their standard of living that led to the consideration of Ariboo having football education in London. Having football-loving parents who were fans of the English Premier League, it is only natural for young Joe to focus his mind on making as a professional footballer.
Joe Aribo Biography: Early Career Life
Joe Aribo began his footballing Journey with  Staines Town in the Isthmian League Premier Division, winning the club's academy player of the year award in April 2014. Following a successful campaign in Staines Town, Joe Aribo was invited for a one-week trial with Charlton, where after impressing he put pen-to-paper on a one-year deal in 2015. A player with an eye for goal, Joe Aribo scored 14 goals in 81 appearances for Charlton.
Joe Aribo Biography: Road to Fame
After an impressive display in Charlton, news broke out that Arsenal had sent scouts to take a look at Charlton prodigy Joe Aribo with a view of a move to the Emirates. Aribo was offered a new contract by Charlton at the end of the 2018–19 season after promotion to the Championship, shockingly he opted to sign a four-year deal with Scottish Premiership club Rangers.
Joe Aribo arrived at Rangers with warnings ringing in his ears from former coaches at his previous club Charlton. Aribo made an impressive debut for Rangers on 9 July 2019 in a 4–0 win over St Joseph's of Gibraltar in the Europa League.
Joe Aribo Biography: Rise to Fame
Joe Aribo became a household name in Nigeria after he was invited by the Super Eagles. The 23-year-old who made his first appearance for the Super Eagles in an International Friendly with Ukraine opened proceedings at Dnipro Arena in the third minute with a brilliant goal.
https://youtu.be/tPvTNKJgY6Y
His performance earned him another appearance in an international Friendly with Brazil on October 13th at the Singapore National Stadium.  Just like his debut, Joe Aribo Opened proceeding with a superb goal, taking on all the Brazilian defenders before slotting it home. The rest they say its's history.
Joe Aribo Biography: Reason for Representing Nigeria
According to Joe Aribo, watching Austin Okocha and Nwankwo Kanu play for Super Eagles influenced his decision to abandon England for Nigeria
"I could have played for England but my parents are from Nigeria and I always watched players like Jay-Jay Okocha and Nwankwo Kanu as a kid. Joe Aribo
Joe Aribo Biography: Praises from Legends
Following his brilliant performance for Nigeria, Joe Aribo has been getting a lot of praise from the likes of  Steven Gerrard and Austin Jay-Jay Okocha. Fans and sport journalist are already tipping him to be next Okocha but according to Joe comparing to Okocha puts a lot of pressure on him.
"I read the headline where a journalist compared me to Okocha after the Ukraine game – that's putting a lot of pressure on me! Joe Aribo
Joe Aribo Biography: Relationship Life
For being successful and rising, it is certain that most fans must have asked if Joe Aribo has a Girlfriend or wife.
Yes! his cute baby-face looks coupled with his style of play would surely place him high for a girl's boyfriend. After several investigations, It appears Joe Aribo is single (at the time of writing).
At this moment, we can say that Aribo has made a conscious effort to avoid any spotlight on his private life. This fact makes it difficult for bloggers like us to get information about his love life and dating history. However, it is still possible that he might have a girlfriend but prefers not to make it public, at least for now.
Joe Aribo Biography: Personal Life
Getting to know  Personal Life facts would help you get a better picture of his personality blend away from football affairs. Getting to meet him, you'll realize Joe Aribo lives and applies a methodical approach to living an organized life.
Also, he is a very friendly and down-to-earth person. Joe Aribo is a determined player who would stop at nothing to prove himself as a valuable asset. This is evident in the manner in which he has been playing for Nigeria and Rangers. Above all, Aribo loves being progressive and doesn't believe in limitations.
Joe Aribo Biography: Style of Play
A pacy midfielder who possesses tons of trickery and skill, Aribo is the perfect model of a modern midfielder. He is an  intelligent finisher but also does not shy away from his defensive responsibility. At 23, Joe Aribo possesses all the potentials to be the next best thing after Jay-Jay Okocha.
Joe Aribo Biography: Untold Facts
To wrap up our Joe Aribo biography, here are some facts that are rarely included in his bio.
Do you know?
He is closer to Ola Aina and Alex Iwobi in the Super Eagles Squad
He can play as an attacking midfielder and Winger
He enjoys playing video games and basketball
His role model is Nigeria Legend, Austin Jay-Jay Okocha
FACT CHECK
Thanks for reading our Joe Aribo biography. At Naij Mobile, we strive for accuracy as our slogan says –nothing but the truth. So if you see something that does not look right in this article, kindly notify us by dropping a comment.
Tags :
Joe Aribo
Joe Aribo Biography
Super Eagles