Season of Tattoos – Why More Nigerian Youths Are Starting to Get Tattoos Of Celebrities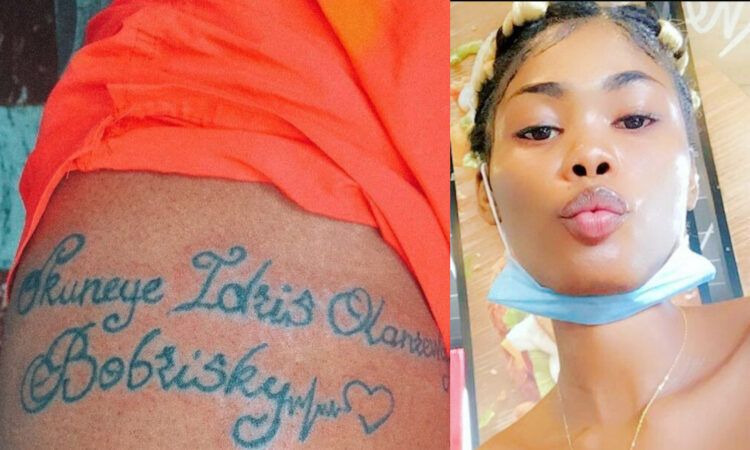 People get tattoos to show off all kinds of things: their birthday, their loved ones, their favorite quote, their favorite animal, and even their favorite celebrity.
For the past couple of weeks, tattoo had been trending in the Nigerian pop culture sphere. Fans of celebrities have taken to social media to flaunt the tattoo of the star that they represent and admire.
The new hustle in Nigeria. pic.twitter.com/zdeYcceAFm

— Gistlovers.blog1 (@Gistloversblog1) March 3, 2021
This trending act has revealed the level of influence most celebrities have on Nigerian youths. While getting tattooed is as old as time itself, inking the name, or face of a celebrity is a strange practice..
Until recently, Nigeria a predominantly religious and moralistic nation frowned against tattoos. It was seen as a foolish practise that should only be affiliated with hooligans and hoodlums.
Some couple of weeks ago, a former Big Brother Naija housemate, Ka3na recently chided a fan who said she inked the star's face on her body. Ka3na was not down with that, and she expressed her displeasure over what the fan did. Funnily, Ka3na's was called out by a number of other celebrities, who felt she acted 'ungratefully' towards the fan.
Unlike Ka3na, Bobrisky is one celebrity who have been showering fans with cash and gifts for getting a tattoo of his name on their body. Some Nigerian youths may not necessarily understand the ideology behind tattoo Bobrisky face or name on their body but they enjoy the cash and gifts it brings their way.