REMEMBER NKECHI BLESSING? SHE'S HERE AGAIN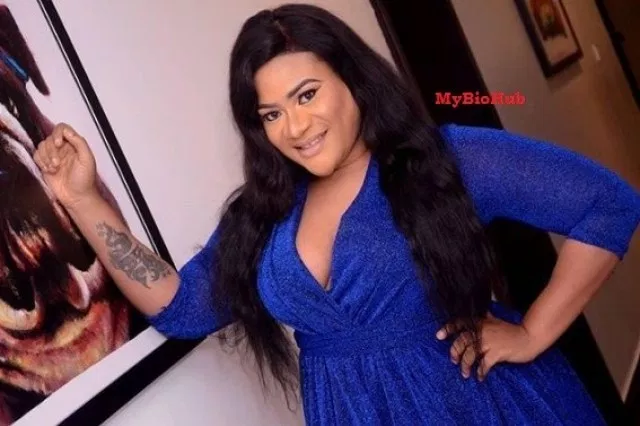 In recent times, I bet no actress has been talked about as much as our ever daring Nkechi Blessing. Her stories have gone from good to bad, well to almost ugly, but she has definitely been great at keeping her head high, and not letting the blogs and tabloids steal her shine.
See some of her recent stories
One recent happening is when her car got towed in Ikeja, worst still in her absence. This got me intrigued because Nkechi Blessing will see the story on Instagram even before she gets to her car. The lady who did the video claimed Nkechi had just left the vehicle with her bodyguard and had no idea her car was being towed.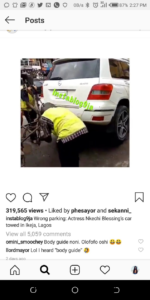 I then had to read up on Nkechi Blessing and what she's doing right to always be mentioned on the blogs, almost on a daily basis, then I found out she's currently a celebrity contestant in the new Dubbing show, a collaboration between Vskit and Star Times called Vskit Voice to Fame.
The first episode aired on Sunday 28th of July, at 9 PM on Star Times. Nkechi Blessing and 3 other Vskit talents were made to dub the acting in different movies, while the audience had an opportunity to eliminate someone in the group. Of course Nkechi Blessing wasn't eliminated as she did her role perfectly, the Vskit Talents were also really great, and this made the competition even stiffer.
I am particularly glad that I'll be seeing more of Nkechi's face in at least the next episode, where she will be competing against some more talents.

The show airs Nationwide at prime time on Sundays, across TV stations such as Orisun TV, NTA, ST Yoruba and Areal10 TV at 8:00 pm, St Dadin Kowa at 9:00 PM, and many more Yoruba Channels. The program will run in mainly English and Nigerian local dialects.
Tags :
Nkechi Blessing
Startimes
Vskit