Senator Gemade Congratulates President Tinubu on Inauguration Day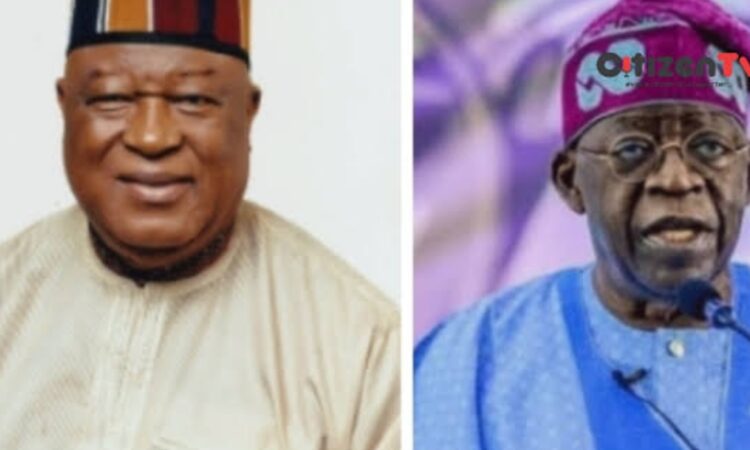 Date: May 29, 2023
Abuja, Nigeria – On a day filled with anticipation and celebration, Senator Barnabas Gemade extends his heartfelt congratulations to President Bola Ahmed Tinubu on his inauguration as the President of Nigeria. The grand ceremony took place today, marking the official beginning of President Tinubu's tenure.
In a letter addressed to the newly inaugurated President, Senator Gemade expresses his profound joy and admiration for Tinubu's remarkable journey and accomplishments. Gemade acknowledges Tinubu's unwavering commitment to democracy, exemplified by his long-standing struggle against military dictatorship and his role in the formation of the All Progressives Congress (APC).
Senator Gemade proudly identifies with the Tinubu administration, pledging his unwavering loyalty and support to the renewed hope agenda for a prosperous Nigeria. He recognizes President Tinubu's dedication to unity and progress, emphasizing the positive impact it will have on the nation's development.
As President Tinubu embarks on his new role, Senator Gemade's message resonates with many who have witnessed Tinubu's leadership and achievements over the years. Gemade expresses his confidence in President Tinubu's ability to drive significant developmental strides, both domestically and on the global stage, leveraging his expertise and embracing digital innovation.
The Nigerian people join Senator Gemade in celebrating this momentous occasion, acknowledging the promising future that lies ahead under President Tinubu's leadership. With the inauguration now complete, the nation eagerly looks forward to witnessing the transformative initiatives and positive changes that will shape Nigeria's progress during President Tinubu's tenure.
Senator Gemade's warm wishes, combined with the support and enthusiasm of countless citizens, encapsulate the collective optimism and belief in a prosperous Nigeria under President Tinubu's administration.