I Love Linda Ikeji, I See Her In My Dreams – Windscreen Cleaner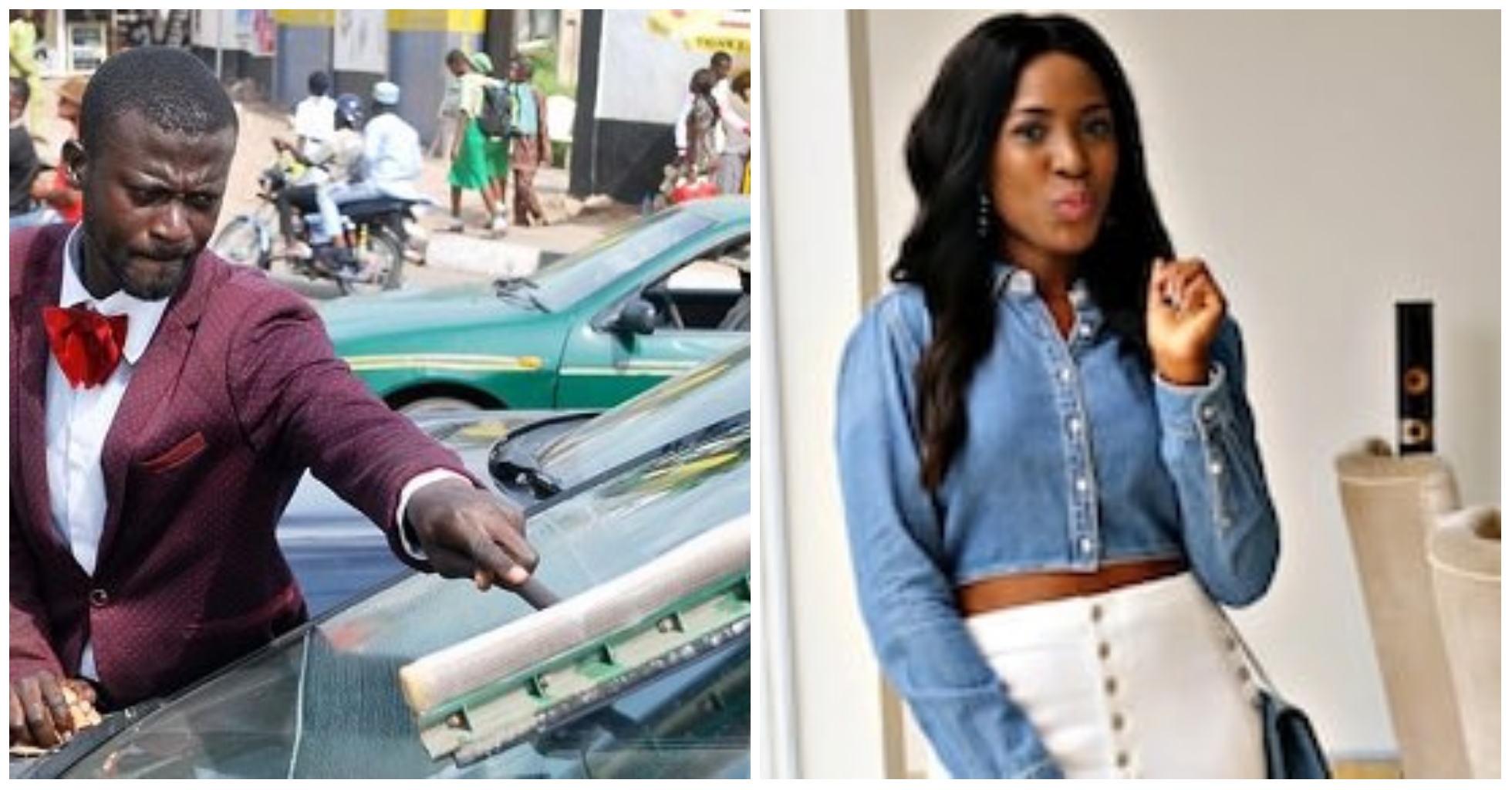 A certain Windscreen Cleaner, Abdullahi Olatoyan in Osogbo, Osun state, who cleans the windscreens of buses for a living has revealed he is madly in love with Linda Ikeji.
Abdullahi Olatoyan who wears a well-tailored suit yet cleans windscreens of buses opened up in a friendly interview that he is a drop-out student of the University of Ilorin where he was studying mass communication.
According to him, he had to drop out due to financial reasons but he intends to start another degree in the National Open University of Nigeria when he has money. He has however, been cleaning windscreens for almost eight years.
Read also Meet Sholaye Jeremi, Linda Ikeji run away husband
When Olatoyan was asked if he was in any relationship , he had this to say: "Someone I love most, she is bigger than me. No, I don't want to talk about her… Her name is Linda Ikeji."
When questioned why he loves Linda Ikeji, he remarked: "We were simply acquaintances, because it stands currently, we've got nothing occurring between us. I am just romantically affectionate towards her …she's the person I am in love with… The thought of her fills my mind continually. I even see her in my dreams. though I just like her.
Tags :
Linda Ikeji