Top 10 Best Airlines in Africa- 2019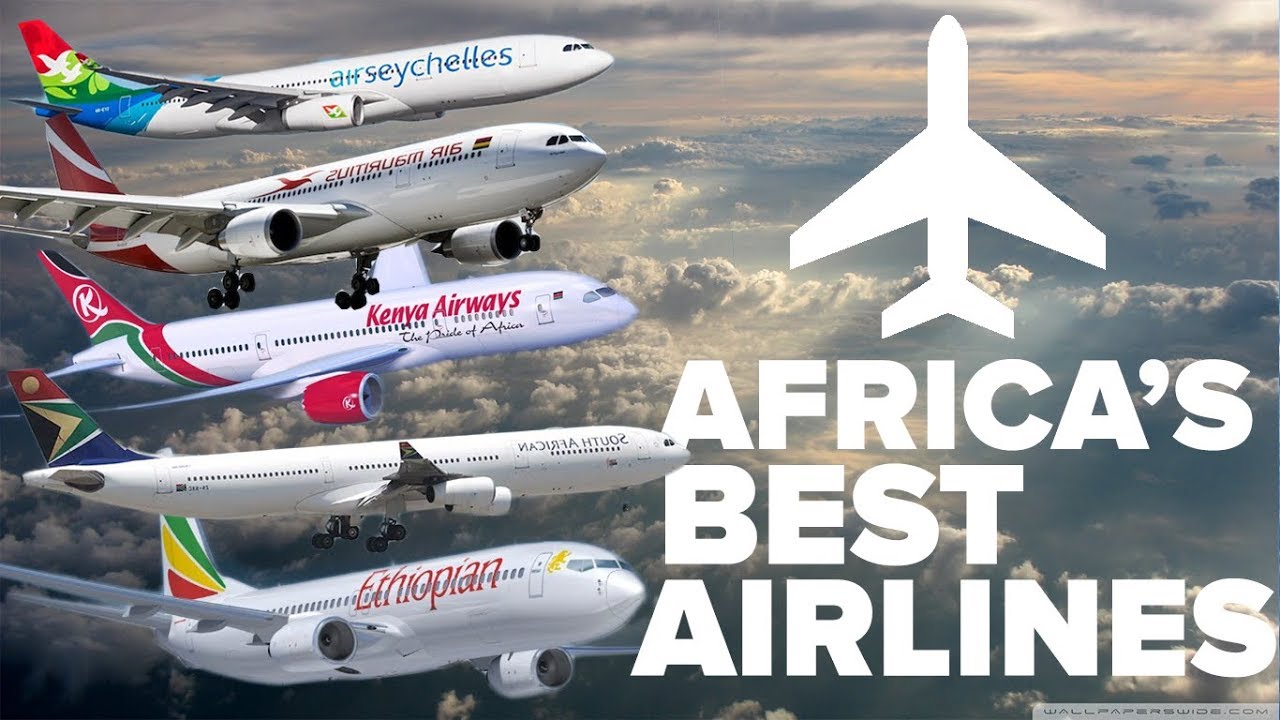 Over the years, the Aviation industry in Africa has improved tremendously. Presently, Africa has 731 airports and 419 airlines with an aviation industry that provides 6.9 million jobs and $80 billion in economic activity. According to experts, Africa is set to become one of the fastest-growing aviation regions in 2030.
Out of the 419 airlines in Africa, few stand out as the major drivers in the aviation industry. Every year, Skytrax conducts an airline customer satisfaction survey. Through this survey, they get the World Airlines Award. The list of the 10 best airlines in Africa in 2019 was released a few months ago by Skytrax. The airline companies were selected for this award based on the following; Cabin crew/ Onboard Services, safety history, reliability, consistency and ground control services. Today, Naij Mobile presents to you the top 10 best airlines in Africa.
Kulula
Kulula is a Zulu word which means 'it's easy' is a South-African low-cost domestic airline operating on major domestic routes from O.R. Tambo International Airport and Lanseria International Airport, both serving the city of Johannesburg. Kulula was established in 2001 and it started operation as South-Africa's first' no frills' carrier in August 2001. The airline has a fleet of 10 aircraft and covers 6 destinations within Africa. Although it operates at the domestic level, Kulula ranks as the 10th best airline company in Africa.
Egypt Air
Egypt Air is owned by the Egyptian federal government and it is the flag carrier airline in Egypt. Founded on June 7th, 1932, Egypt Air as its main hub at the Cario International airport, operating scheduled passenger and freight services to over 75 destinations in the Middle East, Africa, Europe, Asia, and the Americas. At the time of writing this article, Egypt Air has a total of 54 aircraft.
Mango Airlines
Mango Airline is a state-owned low cost South African Airline based at the OR Tambo International Airport close to Johannesburg and a subsidiary of South African Airways. Founded in 2006, Mango Airline has a total of 15 top-notch airplanes and operate within South Africa and Tanzania. Mango Airline is known for its international standard and a favorite for many Tanzanias and South-Africans.
Fast Jet
Fast Jet is a Britsh-based Holding company for a group of low-cost carriers that operates in Africa. Fast Jet stated aim is to become Africa's first low-cost, pan-African airline, and the operation was initially created with the acquisition of Fly540 an airline operating in East Africa. Flights in FastJet's own name commenced in Tanzania in November 2012. This company is also currently in operation in  Mozambique and Zimbabwe.
Royal Air Maroc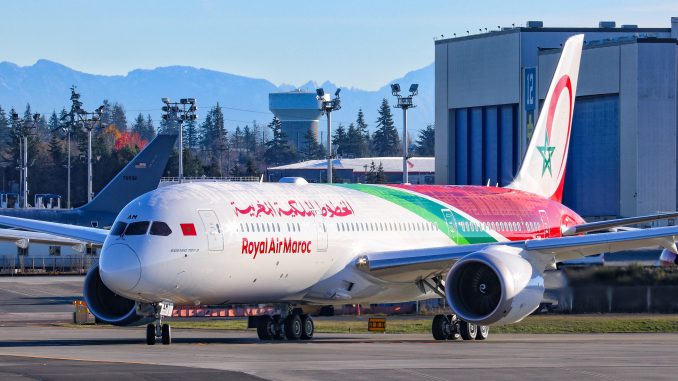 Popularly known as RAM, Royal Air Maroc is the Moroccan national carrier as well as the country's biggest airline. Royal Air Maroc is owned by the federal government of Morocco. From Its base at the Mohammed V International Airport, the carrier operates a domestic network in Morocco, scheduled international flightsa to Africa, Europe, Asia, North and South America.
Kenya Airways
Kenya Airways is the flag carrier of Kenya founded in 1977 after the dissolution of East African Airways. Kenya Airways was fully owned by the Government of Kenya until 1996 when it was privatized.
Air Seychelles
Air Seychelles is the National airline of the Republic of Seychelles, with its head office located at Seychelles International Airport on the beautiful island of Mathe. As the main driver of tourism in Seychelles, it is one of the core pillars of Seychelles's economy. Air Seychelles offers international flights to Johannesburg, Abu Dhabi, Mumbai, Mauritius, Antananarivo, Paris, and Durban, Air Seychelles also operates daily domestic flights and charter services throughout the archipelago. Air Seychelles's is currently 40% owned by Etihad Airways, the national airline of the United Arab Emirates.
Air Mauritius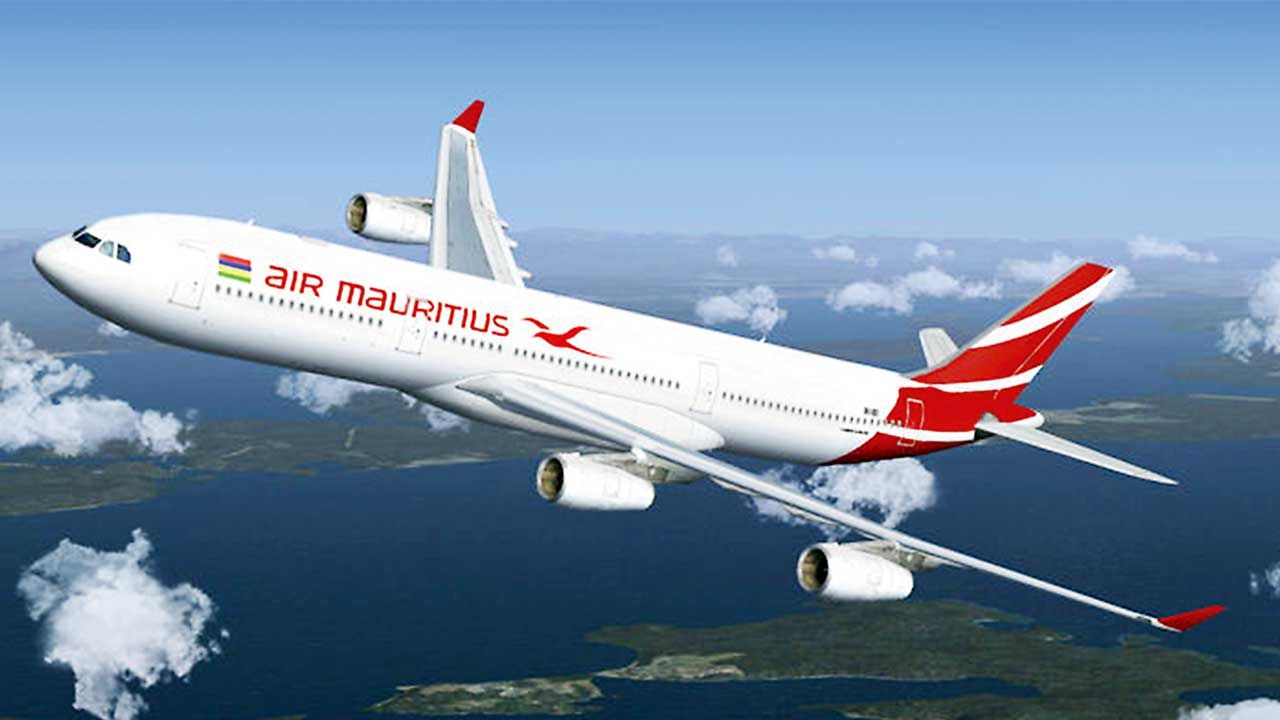 Air Mauritius is the flag carrier of Mauritius. The company is the 4th largest carrier in sub-Saharan Africa and has an important standing in the European, African, and Indian Ocean region markets. In 2011, Air Mauritius won the  Indian Ocean leading Airline Prize, making it the seventh year in a row for it to the award. According to the Aviation Safety Network, Air Mauritius is regarded as one of the safest airlines in Africa as the airline has not suffered any accident or incident leading to fatality.
South African Airways
This is the third South African airline in the top 10 best airlines in Africa. Founded in 1934, South African Airway is the largest airline in South Africa and its headquartered at the OR Tambo International Airpot. South African Airways flies to 56 destinations worldwide, using a fleet of 54 aircrafts.
Ethopain Airlines
The best airline in Africa goes to Ethiopian Airlines. Ethiopia's flag carrier is fully owned by the  Ethiopian government and was established in December 194. It expanded to international flights in 1951. Ethiopian Airlines's hub and headquarters are at Bole International Airport from where it serves a network of  113 passenger destinations and 35 freights destinations. Ethiopian Airlines flies to more destination in Africa than any other carrier. It is one of the fastest-growing airlines in Africa.
Tags :
Africa
best airlines 2019