Top 10 Mind-blowing Things That Happened In Nigeria This Week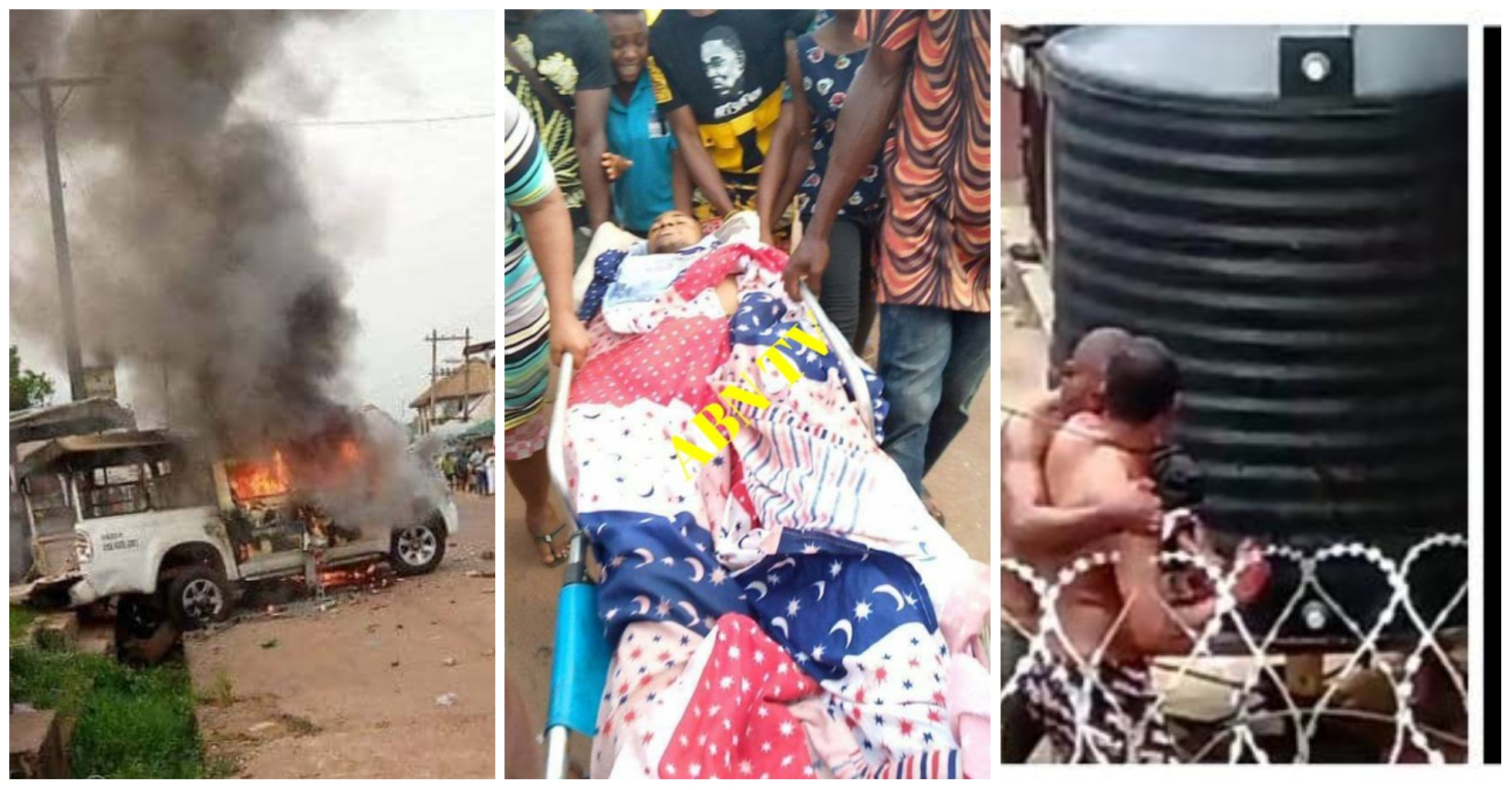 Another week has gone by, and 2020 appears to be going for the gold as the longest and most boring year in the history of mankind. COVID-19 is pretty much all anyone can talk about, and because of this, it utterly dominates the news.
While most newsworthy items are about the spread of the virus and the mitigation efforts being implemented to slow its progress, there has been an event or two that might have slipped by unnoticed.
Top 10 Mind-blowing Things That Happened In Nigeria This Week
1.68-year-old woman gave birth to twins in Lagos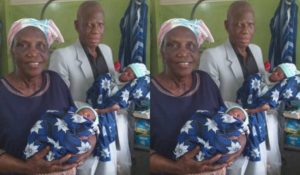 A 68-year-old woman gave birth to a set of twins; a male and female, at the Lagos University Teaching Hospital (LUTH) on Tuesday April 14, 2020.
In a statement, Prof. W. L. Adeyemo, she got pregnant through In vitro fertilisation (IVF). The statement reads;
LAGOS UNIVERSITY TEACHING HOSPITAL (LUTH)

LUTH SUCCESSFULLY DELIVERED A 68-YEAR OLD WOMAN OF A TWIN

LUTH has successfully delivered a Sixty-Eight (68) year old primigravida (pregnant for the first time) with twin (a male and a female) gestation (pregnancy) following an IVF conception. She was delivered through an elective Caesarean section at 37 weeks gestation on Tuesday 14th April, 2020.

The IVF & embryo transfer were done at an outside facility. She was then referred to LUTH at early gestation and subsequently managed till term.

This is the first in LUTH, Nigerian and Africa!

Mother & babies are well.

Prof. W.L. Adeyemo.
2. 22-year-old man cuts off wife's hand with cutlass in Yobe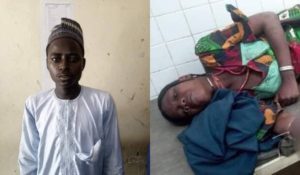 A 22-year-old man was arrested on thursday for cutting off the hand of his wife with a cutlass in Yobe state.
Men of the Yobe state Police command have arrested the man identified as Baari Bacha after he reportedly cut off the hand of his wife, Halima Bulama for disobeying his orders not to attend a friend's ceremony in Damaturu.
The wife is currently receiving treatment in the hospital and the husband will be charged to court after investigation is completed.
3. Two husbands reportedly stab each other to death during fight over their wives
https://twitter.com/LailaIjeoma/status/1251815882617163776
According to reports, the incident happened in An Anambra community and the fight was as a result of quarrel between the two women before it extended to their husbands.
The men initially stated by exchanging blows before one of them picked up a chair and hit it on his opponent. One later picked a bottle, broke it and stabbed the other.
As the fight continued, the other man was able to get hold of the broken bottle and stabbed his opponent. It was so unfortunate other neighbours stayed away from them while the fight ensued.
Reports have it that the men were later rushed to the hospital and were even reported dead.
4.  Nigerian security personnels captured flogging a woman in public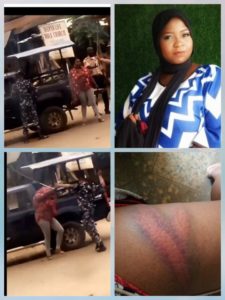 In a video that sparked outrage throughout the week, Nigerian security personnels can be seen flogging a woman in public.
According to an eye witness who shared the video, he wrote;
The woman sat in front of her house with some older women and a Police officer (Sergent Iku Esan), asked what she was doing in front of the house and the woman reolied "is there anything bad in staying in front of my house"

Suddenly He started flogging her and the woman kept saying don't flog me within 3 mins the rest of the Police officers came and joined hands and kept flogging her.
The 2 police officers who were captured in a viral video flogging the woman have been arrested.
5.Nigerian President's Chief of Staff Dies After Getting Coronavirus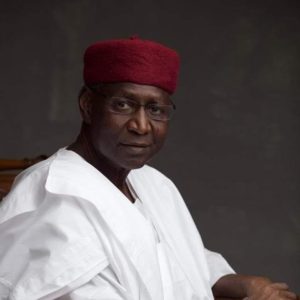 Abba Kyari, the trusted chief of staff to Nigeria's President Muhammadu Buhari died on Friday from complications related to Covid-19 after a nearly month-long battle with the virus. He was 67 years old.
6.Nigerian man allegedly breaks his wife's head with pestle.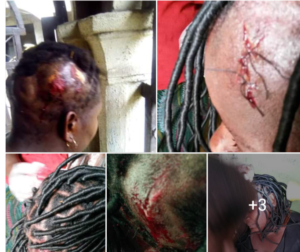 A man fled after brutally hitting his wife on the head with a pestle, leaving her with severe injuries.
Facebook user, Ifeanyi Calistus, recounted the incident on his page where he claims the man's wife who he is related to, used a pestle to viciously hit her on her head after she objected to him using their bathing bucket to clean the fowl he killed.
7.Chinese company locked over 100 Nigerian staff inside premises in Ogun state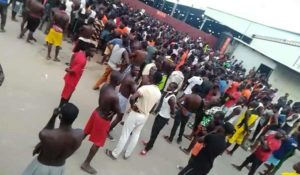 A Chinese company in Ogun State was called out for locking over 100 Nigerian workers in its premises without proper feeding in Ogun state.
According to a social media user, Wilfredshady, the Chinese company, Goodwill ceramics located in Ogun Guangdong Free trade zone Igbesa in Ogun state, held back Nigerian staff inside its premises for 14 days of the lockdown.
The authorities of the company were also called out for not properly feeding the staff during this period and after the 14 days, asked them to leave the factory premises without any form of payment.
8. Policeman Killed a Man in Ohafia, Abia State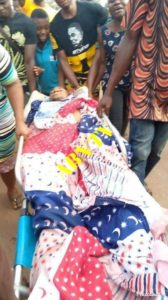 A middle-aged man identified as  Friday Arunsi was on Friday night shot dead by a trigger happy policeman in Ebem, Ohafia local government area of Abia state.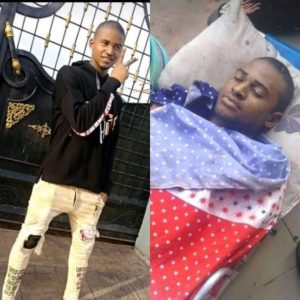 Arunsi's death angered the  youths of the community who later attacked the Ohafia  police station and released inmates.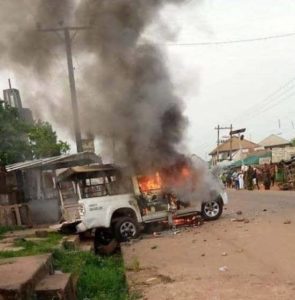 The youths also burnt Ebem Customary and Magistrate Courts alongside the police quarters, DPO's residence and some vehicles in the compound.
9. Fire Burnt Shops at Dugbe Market in Ibadan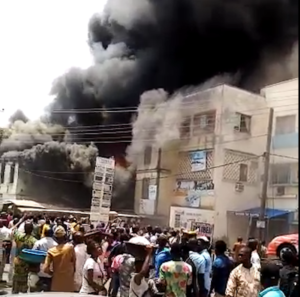 Goods worth millions of naira were burnt in an inferno that swept through the popular Dugbe Market in Ibadan, Oyo State on Wednesday.
he fire which started around 1.20 pm razed the building and some shops where mattresses, clothes, electronics and household goods were sold.
10. Pastor Accused NDLEA Officials Of Detaining His Wife And Their 2-Months-Old Baby In Delta

A Pastor in Delta state on Friday accused officials of the Nigeria Drug Law Enforcement Agency NDLEA of wrongfully detaining his wife and baby.
The pastor who resides in Ubuluku, Delta state, said he had a clash with one of his neighbor who according to him, sells "Indian hemp".
The pastor said he warned the neighbor against selling the banned substance close to his own side of the compound, but his warning didn't go don well as his neighbour got angry and used a cutlass to chase him around.
The clergyman said he immediately reported the matter to the police who were unable to arrest his neighbour because he ran away.
The pastor claimed he got a call from the said neighbour, vowing to deal with him. He said he was shocked when he received a call that his wife and their two months old baby have been arrested and detained by NDLEA officials in Ogwashi-Ukwu, a town in Delta state.
He appealed to Nigerians and the state government to come to his aid so that justice can prevail and for the NDLEA officials to release his wife and baby.
Tags :
happened in nigeria this week
News
Nigeria