GOtv Jolli Price in Nigeria 2023: All You Need to Know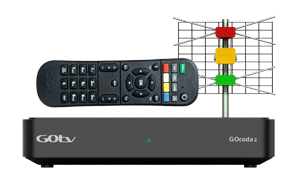 GOtv Jolli is a popular satellite television package in Nigeria that offers a wide range of channels for an enhanced viewing experience. This article provides an overview of the GOtv Jolli package, including its current price in Nigeria and the number of channels it offers. Whether you are considering subscribing to GOtv Jolli or want to explore its features, this guide will provide you with the necessary information.
GOtv Jolli Package and Price
As of 2023, the price of the GOtv Jolli package in Nigeria is NGN 3,300 Naira per month. This subscription fee grants you access to almost 70 video and audio channels, covering various genres including sports, music, entertainment, news, and more. With GOtv Jolli, you can enjoy a diverse range of content to suit your preferences.
Channels Available on GOtv Jolli
GOtv Jolli provides subscribers with a broad selection of channels catering to different interests. Here are some of the popular channels available on GOtv Jolli:
SuperSport Blitz: Stay updated with the latest sports news, highlights, and analysis from around the world.
Africa Magic Family: Enjoy a wide range of African movies, TV series, and entertainment programs suitable for the whole family.
MTV Base: Tune in to the latest music videos, interviews with top artists, and exclusive music-related content.
Cartoon Network: Delight in a variety of animated shows and cartoons for children, providing fun and educational content.
CNN International: Stay informed with global news coverage, business updates, and in-depth analysis.
Disney Junior: Keep children entertained with age-appropriate programming, including animated series, educational content, and interactive shows.
NTA International: Access news, documentaries, and other informative programs from the Nigerian Television Authority (NTA).
Soundcity: Enjoy a mix of music videos, interviews, and music-related content from Nigerian and international artists.
Please note that channel availability is subject to change, and new channels may be added to the GOtv Jolli package over time.
Subscribing to GOtv Jolli
To subscribe to GOtv Jolli and access its wide range of channels, follow these steps:
Locate a nearby GOtv dealer or accredited outlet.
Purchase a GOtv decoder and ensure it comes with an antenna.
Set up the decoder by connecting it to your television using the provided cables.
Activate your decoder by paying for the GOtv Jolli subscription. The current price is NGN 3,300 Naira per month.
Insert your activated GOtv smartcard into the decoder.
Perform a channel scan to access all the available channels on your GOtv Jolli package.
Frequently Asked Questions
1. Can I upgrade from a lower GOtv package to GOtv Jolli?
Yes, you can upgrade your subscription from a lower GOtv package to GOtv Jolli. Visit an accredited GOtv dealer or use the self-service options to make the necessary changes to your subscription.
2. Are there any additional charges besides the monthly subscription fee?
The NGN 3,300 Naira per month covers the subscription fee for the GOtv Jolli package. There are no hidden charges or additional fees.
3. Can I subscribe to GOtv Jolli for a longer duration, such as quarterly or annually?
Currently, GOtv Jolli is available as a monthly subscription package. However, GOtv offers different subscription plans and durations for other packages, so you may inquire about those options
Conclusion
GOtv Jolli offers a diverse selection of channels and an enjoyable viewing experience at an affordable price. With its range of content, subscribers can access a variety of genres, including sports, music, entertainment, and news. By understanding the current price, available channels, and subscription process, you can make an informed decision and enjoy the array of video and audio channels offered by GOtv Jolli.