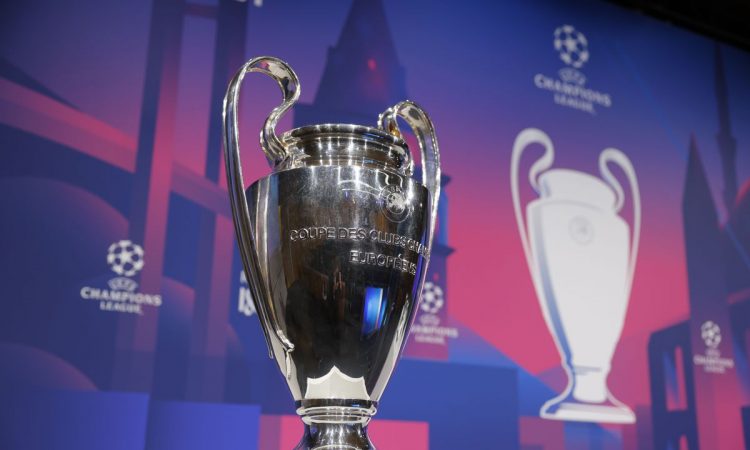 UEFA are reportedly preparing a major shakeup to the Champions League format by holding the semi-finals and final over a single week in one city.
Last season's Champions League saw a significant change after the quarter-finals, semi-finals and final were held in Lisbon, Portugal, due to the impact of the coronavirus pandemic.
Both the quarter-finals and semi-finals were turned into single-leg ties and held behind closed doors.
The remaining European teams played at neutral venues as Bayern Munich won the Champions League trophy after beating Paris Saint-Germain in the final.
The New York Times now reports that UEFA will reveal its new plans to Europe's top-tier club tournament ahead of the Champions League final between Manchester City and Chelsea.
UEFA's proposed revamp to the Champions League will be called 'champions week,' according to the newspaper.
Under the changes, fans would be able to tune in for two semi-finals and the final in the same week.
The final would remain in its traditional Saturday night slot, but UEFA would hold an extravaganza of events throughout the week.
UEFA's plan would see matches, concerts and other events held to keep fans entertained during the so-called 'champions week.' The Champions League organisers reportedly took inspiration for the new format from the NFL's highly successful Super Bowl events.
The Super Bowl is supported with various events ahead of the eagerly anticipated final on a Sunday. According to The New York Times, the huge changes to the Champions League are under 'serious consideration.'
The new Champions League format was announced last month amid the collapse of the controversial European Super League. UEFA's revamped Champions League will see an increase of teams from 32 to 36 as they would compete in a single league stage.
Teams would play five matches at home and the other five away from home as the top eight from the table would progress to the knockout stage automatically. City star Ilkay Gundogan has been critical of the new Champions League format, saying it was the "lesser of the two evils in comparison to the Super League."