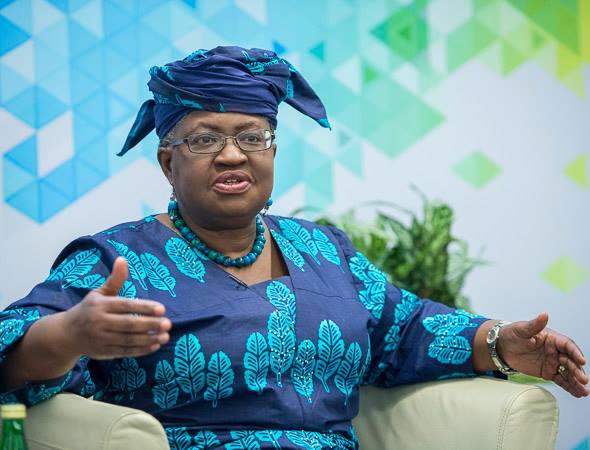 The United States government led by Joe Biden and Kamala Harris has endorsed Ngozi Okonjo-Iweala, former minister of finance, for the office of the director-general of the World Trade Organisation (WTO).
In a statement by the office of the US Trade Representative said the Biden-Harris admin is pleased to support the candidacy of Okonjo-Iweala.
The Donald Trump-led admin had refused to back the former managing director of the World Bank on grounds that she lacked trade experience. A claim Okonjo-Iweala has refuted repeatedly.
"The United States takes note of today's decision by the Republic of Korea's Trade Minister Yoo Myung-hee to withdraw her candidacy for Director General of the World Trade Organization (WTO)," the statement read.
"The Biden-Harris Administration is pleased to express its strong support for the candidacy of Dr. Ngozi Okonjo-lweala as the next Director General of the WTO.
"Dr. Okonjo-Iweala brings a wealth of knowledge in economics and international diplomacy from her 25 years with the World Bank and two terms as Nigerian Finance Minister.
"She is widely respected for her effective leadership and has proven experience managing a large international organization with a diverse membership."
In January 2021, US leaders including Nobel Laureate Joseph Stiglitz, wrote President Biden, urging him to support the candidacy of Okonjo-Iweala.
They argued that she would be the first American and woman of colour to serve as the WTO's director-general, emphasising that this "will send a clear message of inclusion to the rest of the world".
In October 2020, Okonjo-Iweala was elected by 110 of 164 countries as the most qualified person to lead the world trade body.
However, she faced stiff opposition from the Trump-led admin, which had backed the South Korean candidate, Yoo Mhung-Hee. The US suggested that the race be reopened.
Following the suspension of the selection process before the 2020 US election, TheCable had reported that based on Biden's US reintegration plan into the rest of the world, there is a high likelihood of supporting the members' decision to have Okonjo-Iweala lead the WTO.
Once confirmed by the WTO, Okonjo-Iweala is expected to lead the WTO from 2021 to 2025.