Are you Visiting Qatar For 2022 World Cup? See 15 Qatar Tourist Attractions You Need To Visit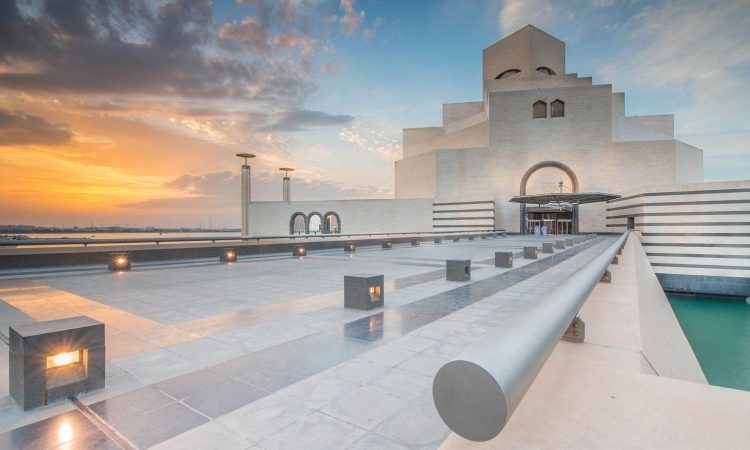 The FIFA 2022 World Cup is just months away ! Sport enthusiasts have already booked their flights to the host country, Qatar. The host cities include Doha, Al-Khor, Lusail,Al-Rayyan and Al-Wakrah . The final will take place at the Lusail Stadium in Lusail on 18th December.
Qatar is well-known for its magnificent architecture, cultural landmarks, fascinating museums, and historical sites. Take a look at some of the best places to visit during your vacation in Qatar.
Do's and Don'ts When Visiting Qatar's Tourist Attractions.
Avoid littering public areas and dispose of waste only in designated bins.
Always dispose of waste in designated areas with dustbins.
Plastic bags and rubbish should never be discarded in the area.
No plants, animal or any property should be collected from any location.
Be cautious of the consequences of insensitive behavior, such as photographing individuals without their permission or failing to follow local customs.
Please don't chase animals.
Dress regulations must be adhered to; modest dressing is preferred.
To prevent frightening animal, keep sounds to a bare minimum.
Read also Everything You Need To Know About Qatar World Cup Stadiums (Cost, Capacity)
15 Tourist Attractions You Need To Visit During the 2022 World Cup In Qatar.
Souq Waqif
Souq Waqif, Doha's largest market, has a little bit of everything: traditional Qatari clothing, souvenirs, food, art, home décor, and even animals. No trip to Doha is complete without a stop at Souq Waqif for some incredible shopping and dining.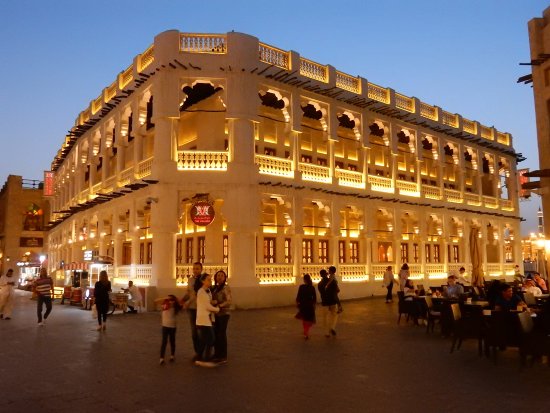 The gold, spice, atmosphere, beautiful traditional architecture and stunning art galleries at Souq Waqif are sure to entice you and provide you with some of the most memorable experiences in the city. With no entry fee, you can shop to your heart's content for rich spices, perfumes, embroideries, and so on. Before you go, make sure to check the opening and closing times.
Lusail Marina
Now, here's a fact: when it comes to Qatar tourist sites for the 2022 World Cup, the Lusail Marina is one of the first things you'll notice when you reach the city of Lusail. The site is a great destination to visit both during the day and at night, and it is one of the top attractions in Lusail City. Many boats are moored here, and the location provides a spectacular view of Doha's skyline.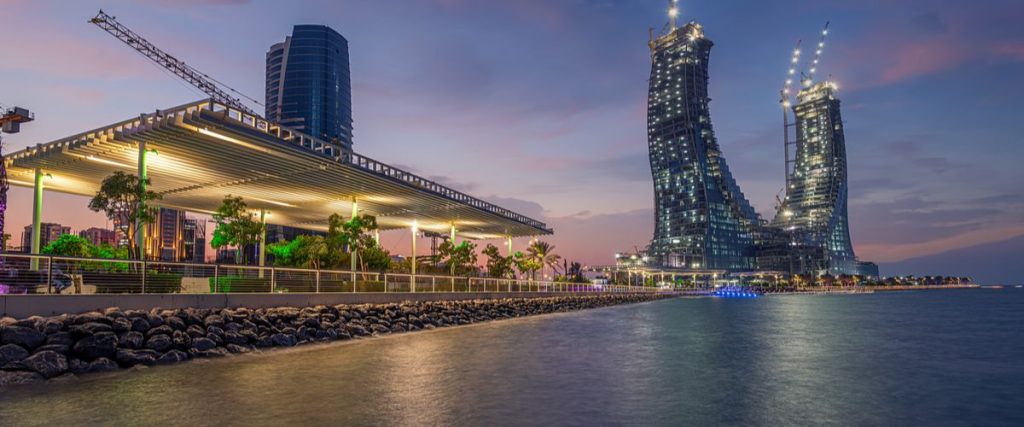 The place comes to life at night, with lights and a water fountain. During this time, visitors traveling through may find themselves passing through the tunnel of lights.
Museum of Islamic Art
The museum displays beautiful Islamic art. The museum's infrastructure is a work of art in and of itself, while the inside is filled with numerous collections of Muslim art.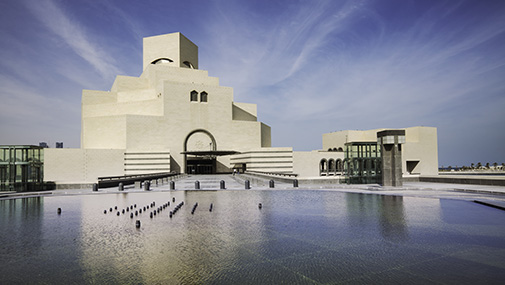 The vast collection of Muslim art includes monumental works from all across the world, including Arab, Persian, and African works dating back over 1,400 years. Art may be found in practically anything, from plastic to clothing.
Port Al-Wakrah
For many people, throwing a net in Port Al-Wakrah is a enjoyable activity, as Al Wakrah has a long history as a fishing village.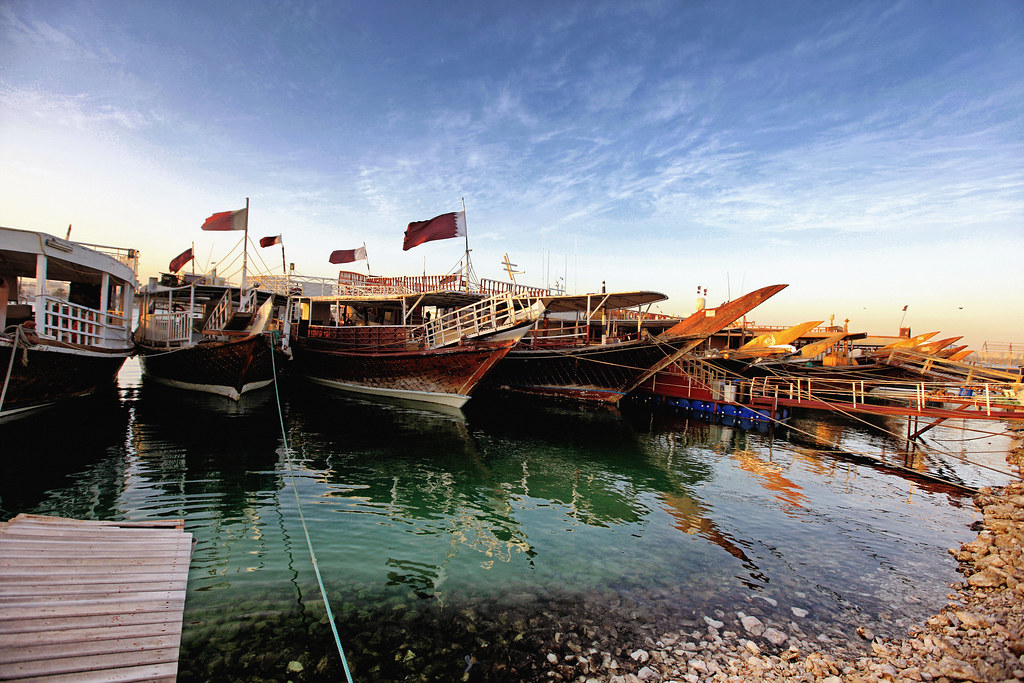 You can as well as admire the fishing boats parked at the harbor and keep an eye out for those scouring the waterways in search of fresh seafood for the town. Even if you're unlucky, simply taking in the breathtaking seaside views is a rewarding and pleasant way to spend a day in Al Wakrah.
Doha Corniche
Another location in Qatar with breathtaking views is the Doha Corniche. The Corniche Park and promenade are popular spots for bikers, joggers, and walkers.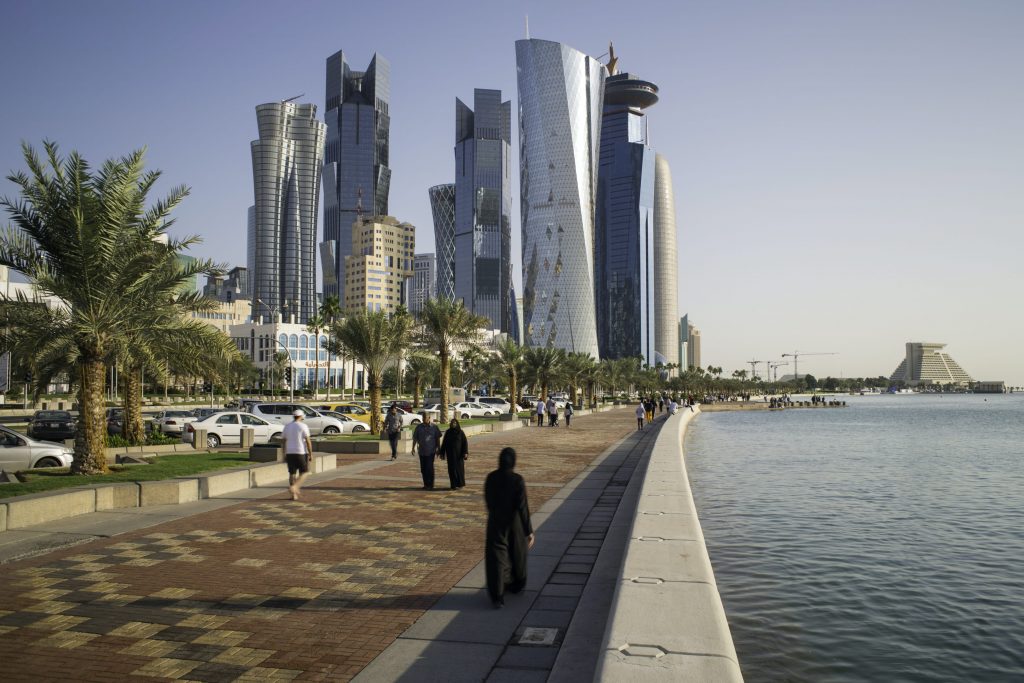 Views of the city's magnificent skyline can be enjoyed at dawn, or you can duck for a more wholesome experience of the city. The 7-kilometer-long waterfront promenade, which is open 24 hours a day, is a short walk from The Museum of Islamic Art.
Al Wakrah Public Garden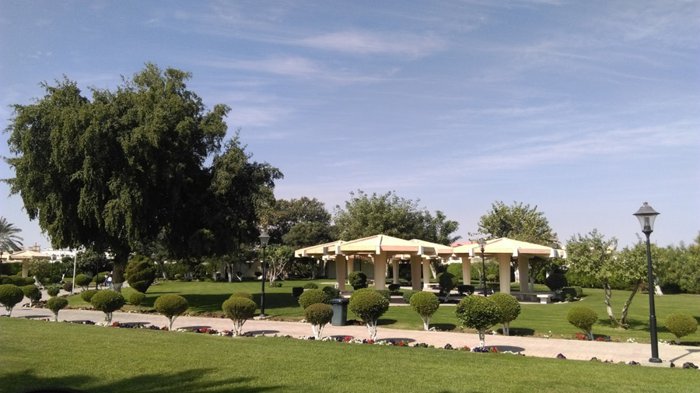 The Al Wakrah Public Garden's well-kept plants provide a peaceful respite from the city. The park's strolling paths are adorned with beautiful flowers and a broad selection of trees. Over 70 plant species can be found in the park, including olive trees, cactuses, and berries.
Al Thakira
Al Thakira is a beautiful village set on the coast of the Al Khor municipality, approximately seven kilometers from the city, and is one of the best spots to visit in and around Al Khor. The town is home to one of Qatar's most beautiful sights, drawing visitors from all over the world. The Al Thakira Natural Reserve, in fact, is known for its breathtaking views of wildlife and stunning environment.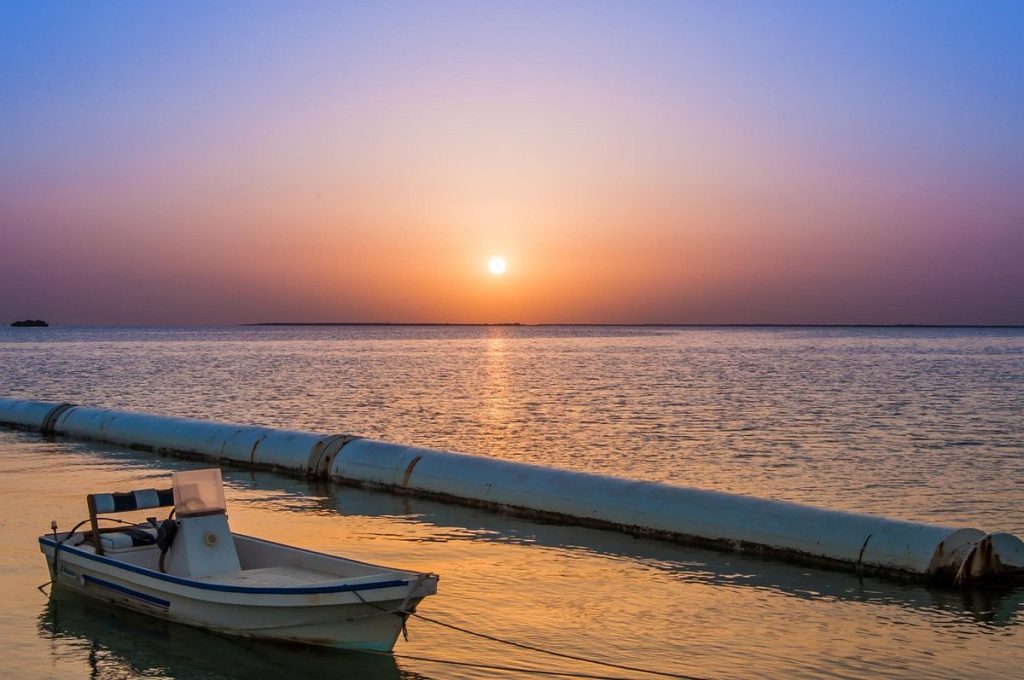 Al Thakira is a popular destination for water sports such as kayaking and fishing. Kayaking through the mangroves provides excellent wildlife viewing opportunities.
Qatar National Museum
The Qatar National Museum is well-known among all visitors to the country. The infrastructure of the building is amazing, and it is likely to impress all of its visitors. The structure resembles a fort and was previously Sheikh Abdulla bin Jassim Al-Thani Palace.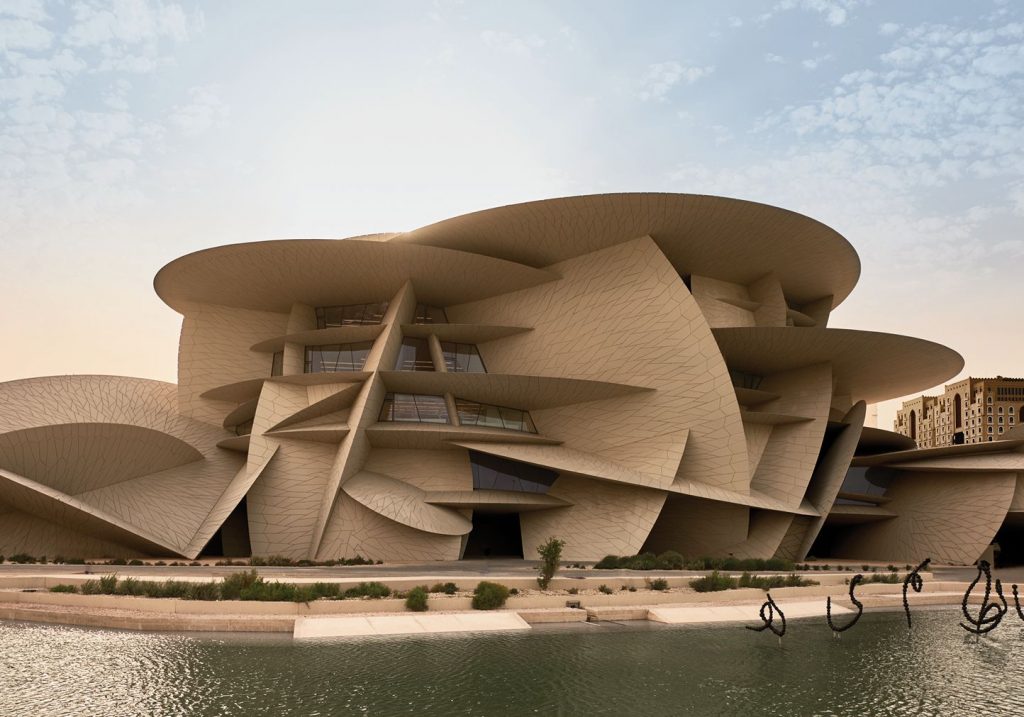 Throughout the year, the museum hosts a variety of exhibitions on topics such as nature, jewelry, tradition, and furniture. If you enjoy going to exhibitions, you should pay a visit to this location.
Vendome Mall
Vendome Mall, in Lusail City, is known as Qatar's fashion center. You will be impressed by the mall's mesmerizing beauty and magnificent architecture.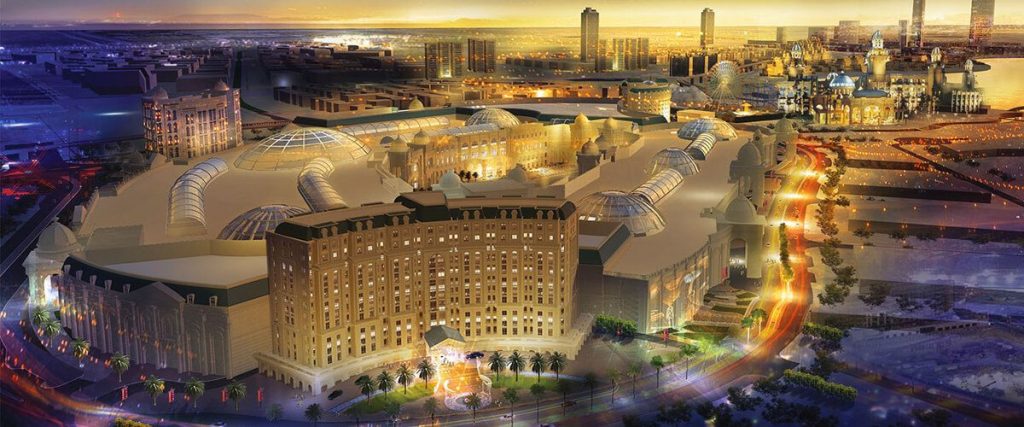 You will undoubtedly enjoy shopping in this shopping paradise, which houses every international brand under one roof. What's the best part? The mall has a beautiful view of the sea, which adds to its allure.
Zekreet Beach
Zekreet Beach is a beautiful beach near Al-Rayyan. The beach is renowned for its clean environment and white sand. Zekreet Beach is less congested than most of the other beaches in Qater, and its alsoa lot of fun. Activities for amusement you may sit back and watch the tides or find a quiet location to relax if you just want to unwind.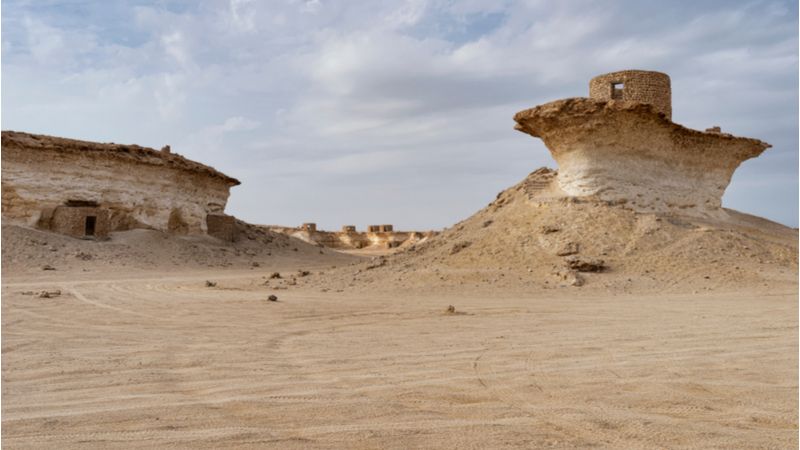 If you are hungry, there's a restaurant and a bar where you can sample great Qatari cuisine, including the famous spicy Majboos.
Crescent Park
Crescent Park, one of the city's most beautiful parks in Lusail, recently opened its doors to the public. It is one of Qatar's best parks, with a wide range of amenities for visitors. A total of 530 parking places, garden spaces, two top-of-the-line restaurants, a forest, and several resting areas are all available in a beautiful setting.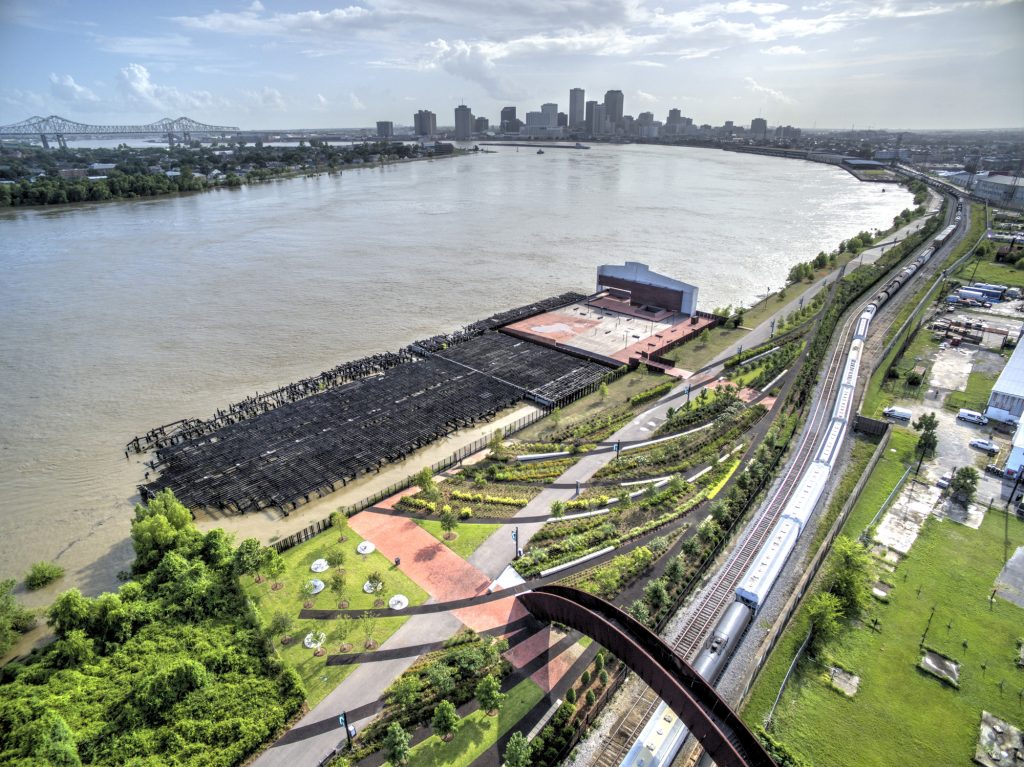 Crescent Park even offers a number of shaded places, water activities, playgrounds, and other amenities for guests to enjoy. Visitors to this location can have a fantastic time all day. The park is open all week for 24 hours.
Farkeh Beach
Farkeh Beach is one of Al Khor's top beaches for family enjoyment, and it's a great place to spend some time with your family in Qatar. The beach is known for its calm settings and abundant recreational activities. The beach is only 2 kilometers away from the backside of the Al Khor Mall, making it quite accessible.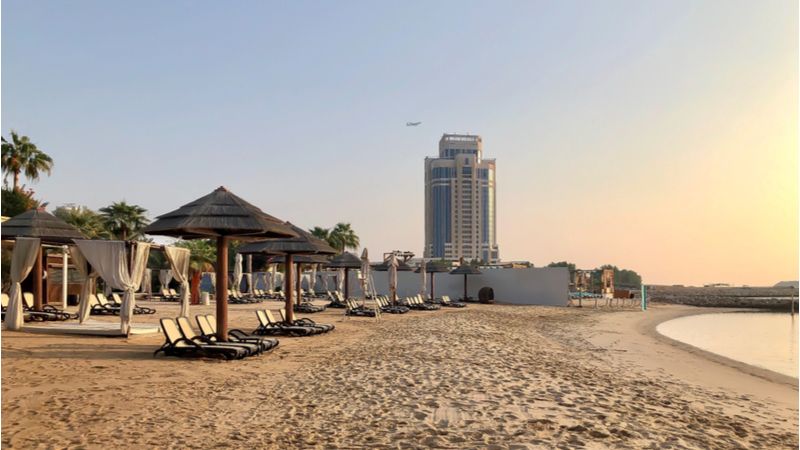 Farkeh offers a distinct children's play area with nearly all of the necessary equipment. Plus, there's more. Due to the barbeque option for families, the beach has become one of the top places to visit in Al Khor over the years. People can come here, enjoy a barbeque party, and have good time in the shallow waters.
The Pearl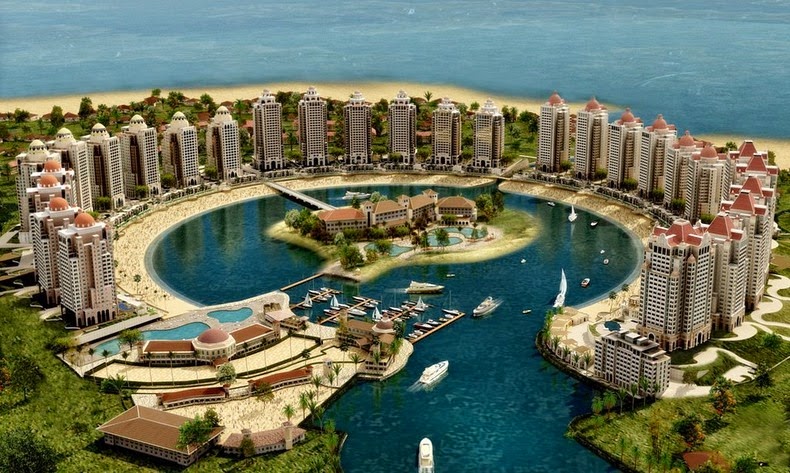 Located in Doha, The Pearl is a beautiful neighborhood/island noted for its luxury life . High-end apartments, international fashion houses, high-end retail complexes, luxury vehicle showrooms, excellent restaurants, boutique coffee shops, and more can all be found on this man-made island. The Pearl also has a lot of beautiful shoreline, which is ideal for a leisurely walk.
Ezdan Mall
If you're in the mood for a shopping spree in Al Wakrah, go to Ezdan Mall. Clothing, jewelry, and footwear from both international and local companies are available. The mall runs promotions on a regular basis, which might save you a lot of money on your vacation.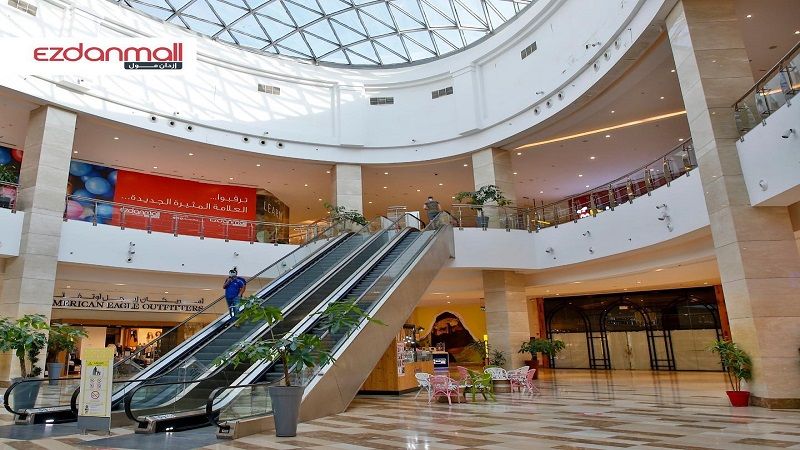 The restaurants are just as varied, so you're sure to find a delicious meal to go with your shopping.
If you're traveling with children, the Fun Ville children's activity center offers a variety of exciting rides and games. The Ezdan Mall is near to the Al Wakra HoHospital.
Al Shahaniya Camel Racetrack
Camel racing is quite popular in Qatar. So much so that a television channel exists solely to broadcast camel racing in Qatar and around the world. You can visit the Al- Shahaniya race track, about an hour's drive from Doha, either during a race or between 9.30 a.m. and 5.30 p.m., when the camels are brought to the arena for practice.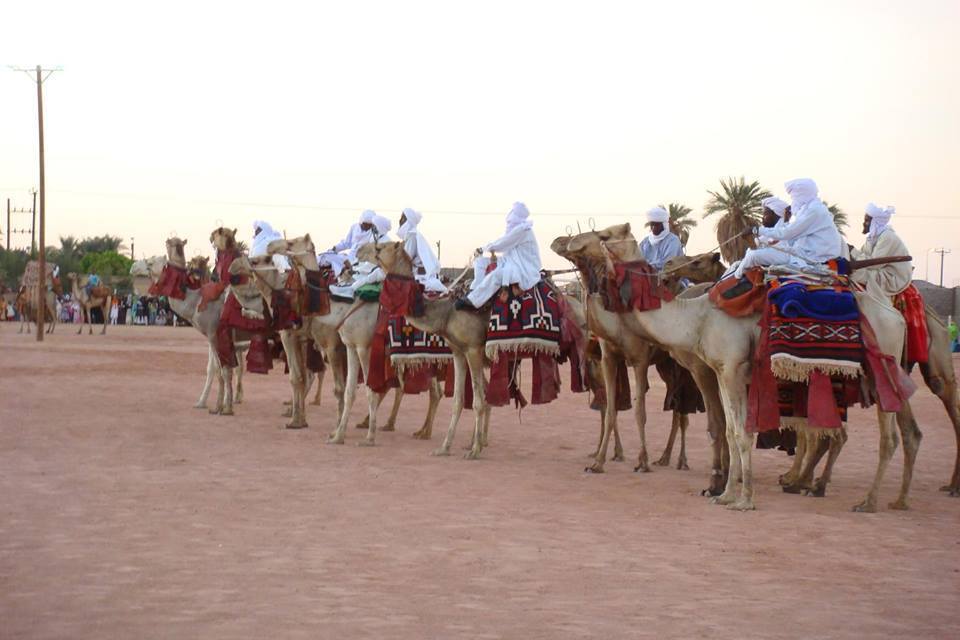 A visit to the camel racetrack is a once-in-a-lifetime opportunity to see some of the world's best-kept and most valuable camels, some of which are worth millions of Qatari Riyals. You will also see small robots riding camels to keep an eye on them and train them. Isn't it amazing?
Conclusion
Naijmobile.com has outlined some of the places to visit in the 5 host cities in Qatar for the 2022 World Cup. All of these places are worthwhile of your time, and you should make an effort to visit all of them. The tour operators in Qatar will assist you in learning more about the places mentioned in this article. Have a great time!