Angel BBNaija Biography: Family Background, Tattoos Meaning and More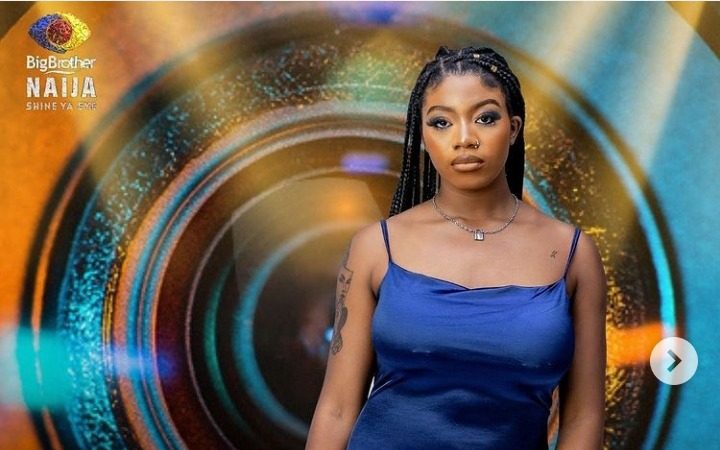 Angel BBNaija Biography
Naijmobile presents the biography of a Nigerian celebrity who is best known as Angel. Our Angel BBNAIJA biography brings you a full account of notable events from his childhood time to date. Our analysis involves her life story before fame, his Big Brother Naija Journey, and many off and on-screen interesting facts about him.
Yes, everyone knows Angel as one of the housemate of Big Brother Naija Season 6. However, only a hand few fans know much about Angel Smith Biography which is quite inspiring. Now, without further ado, let's begin.
Angel BBNAIJA Biography: Early Life and Family Background
Angel was born on September 2nd, 1999,  to parents from London. Angel is from the Nigerian state of Akwa Ibom. Her parents lived in London, and she lived in Nigeria.
Angel BBNAIJA Biography: Educational Background
Angel studied at Marywood Girls College, Lagos, then proceeded to the University of Lagos (Unilag), but dropped out of Unilag without the consent of her parents. While talking about her life in the big brother show, according to BBNaija Angel, she dropped out of university because of pressure. Angel later enrolled in a British foundation college to study Mass communication but also dropped out.
Struggle With Suicide and Depression
Angel's life has not been easy. Angel ascribed her academic difficulties on her mother's heavy pressure and high standards. Angel began self-harming at the age of 14 and has struggled with despair.
Angel's Rise To Fame
The sixth season of Big Brother Naij was Angel's springboard to fame. Angel became an internet sensation after she revealed that she has 11 tattoos on her body during the show.The young lady has amassed a large following thanks to her love for tattoos and beauty.
Angel's Tattoo Meaning
Angel was the first female housemate to be introduced to the house and her tattoos were the first thing people noticed. According to Angel, she has 11 tattoos on her body. The tattoo on Angel's lap is known as the dragon tattoo.
The dragon tattoo was originated in Japan and China. It symbolises protection, happiness, longevity, wisdom, power and fearlessness. The tattoo comprises the basic attributes of a veritable dragon. Dragons are mythical creatures with bigger body structures, two wings, two horns, four legs and the ability to pour out the fire with their mouth.
Angel's Personal Life
Our famous Big Brother Naija housemate leads a private life as writer and poet. To begin with his horoscope, he is a blend of the Libra zodiac traits.
She is simply the ultimate combination of an Intellectual and emotional person. She is bold, loyal and a very good listener.
FACT CHECK: Thanks for reading our Angel BBNAIJA  Biography.At Naijmobile, we strive for accuracy and fairness. If you find something that doesn't look right, please share it with us by commenting below. We'll always value and respect your ideas.