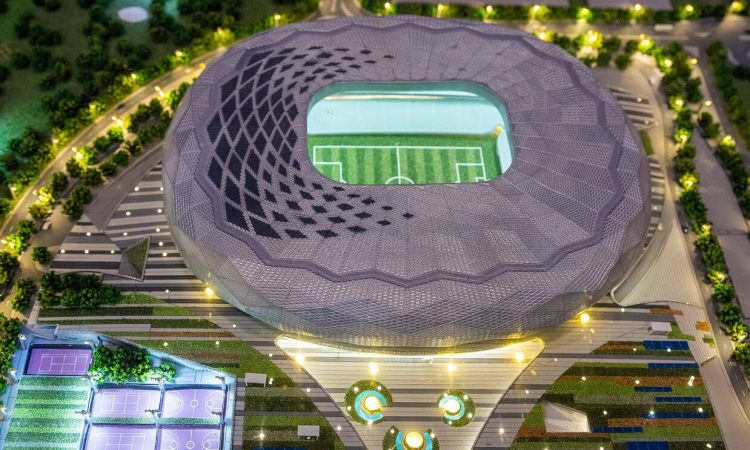 Qatar World Cup Stadiums – One of the highlights of the World Cup is to see the stadiums where the 32 teams compete.
Sometimes these are cutting-edge buildings, and other times they are historic and atmospheric sites that have been renovated and redeveloped for the world's largest sporting event.
Qatar is no exception. From a hat-shaped stadium to one made of shipping containers and another in the shape of a tent, the World Cup stadiums are nothing short of spectacular.
Nailmobile.com has painstakingly compiled comprehensive guides to the eight stadiums that will host the group stages, knockout stages, and final. Heroes will be made, new names will shine, and hearts will be broken in these eight magnificent stadiums.
The 8 Stadiums in Qatar That Will Host The 2022 World Cup
Millions of football fans are expected to descend on Qatar for the 2022 FIFA World Cup, prompting a call for world-class stadiums to host games. As a result of Qatar's wealth and technological prowess, a number of new stadiums were built, while existing ones were renovated to accommodate the international event.
In preparation for the World Cup, new and reworked stadiums now showcase comfortable facilities. The following are the eight stadiums in Qatar that will host the World Cup:
1. Al Thumama Stadium
2. Lusail Stadium
3. Al Bayt Stadium
4. Stadium 974
5. Khalifa International Stadium
6. Education City Stadium
7. Al Janoub Stadium
8. Ahmad Bin Ali Stadium
An Overview Of The World Cup Stadiums In Qatar
Cost: $360 million
Location: Al Rayyan, 20km west of Doha
Ibrahim Jaidah Architects & Engineers built the 40,000-seat Al Thumama Stadium, which was inaugurated during the 49th Amir Cup Final on October 22, 2021. The original Al Rayyan Stadium was demolished in 2015, and Al Thumama Stadium was built on top of it.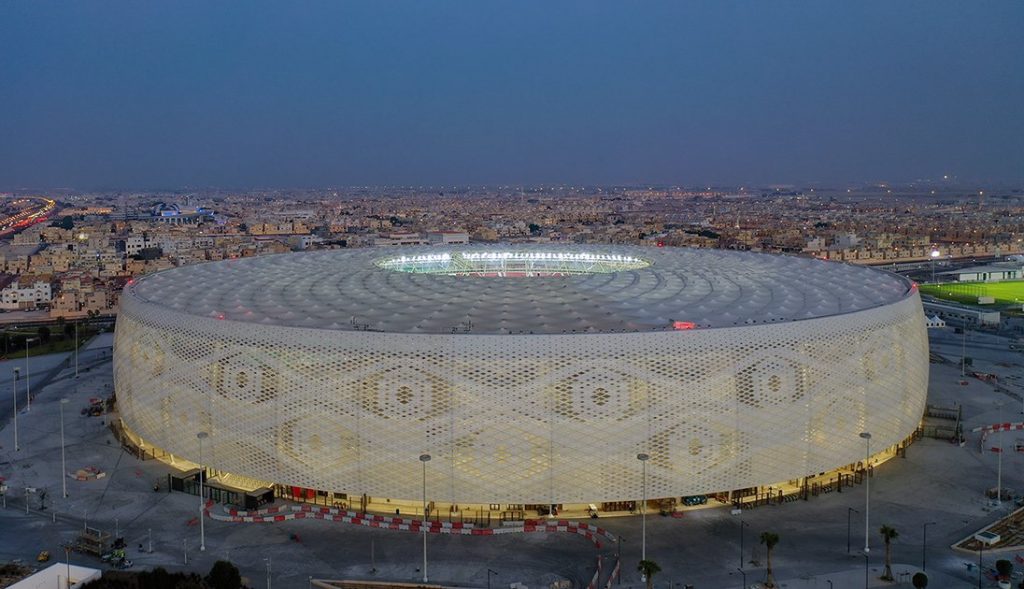 The Al Thumama stadium's exterior was inspired by the woven patterns of a Gahfiya, a traditional headpiece worn by Muslim men in the Arabian region.
Cost: $767 million
Location: Lusail, 15km north of Doha
Foster + Partners and Populous designed the 80,000-seat Lusail Stadium. The FIFA World Cup Qatar 2022 Final will be held here, so the venue had to be impressive. Its exterior design is inspired by bowls, vessels, and other works of art from the Arab and Islamic worlds.
Cost: $847 million
Location: Al Khor, 35km north of Doha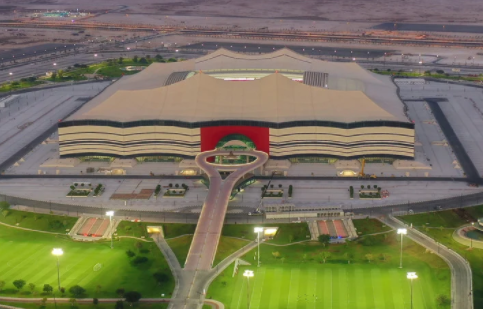 Al Bayt is a 60,000-seat stadium designed by AS+P Albert Speer + Partner and Dar Al-Handasah. The stadium's architecture is inspired by traditional nomadic tents. Construction began in November 2015, and it is scheduled to be completed by the end of 2021.
Qatar will face Ecuador in the opening match of the FIFA World Cup 2022 at Al Bayt Stadium. This stadium will also host games until the semi-finals.
Cost: $717 million
Location: Doha
Because it was built with shipping containers, Stadium 974, formerly known as Ras Abu Aboud Stadium, is regarded as one of the most innovative stadium designs of all eight stadiums. The shipping company's name is 974 shipping company, hence the name.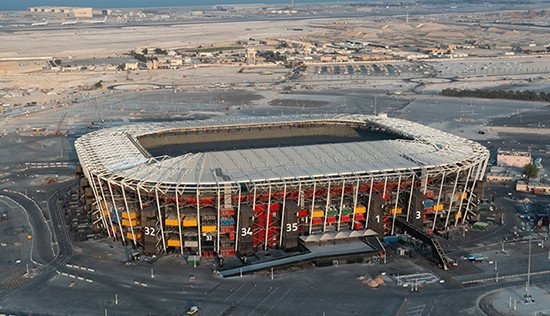 The construction of Stadium 974 started in 2017 but it was open until 2021. Fenwick Iribarren Architects designed Stadium 974, which has a capacity of 40,000 seats. The stadium is expected to host seven games up to the round of 16.
Cost: $374 million
Location: Al Waab St, Doha, Qatar
The Khalifa International Stadium, which was built in 1976 and extensively renovated in 2017, is the only World Cup stadium that has been around for a long time. The total cost of the renovation was $374 million and was done by Aspire Zone Foundation.
Khalifa International Stadium has been expanded to accommodate 40,000 fans and is outfitted with "innovative cooling technology" that will allow players to compete in a comfortable environment during the 2022 FIFA World Cup.
Cost: $700 million
Location: Al Rayyan, 7km west of Doha
This stadium, dubbed the Desert's Diamond, was built close to Qatar's educational and scientific core. Its construction began in 2015, and was opened in 2020. It features advanced cooling techniques, as do the majority of the Qatar 2022 stadiums.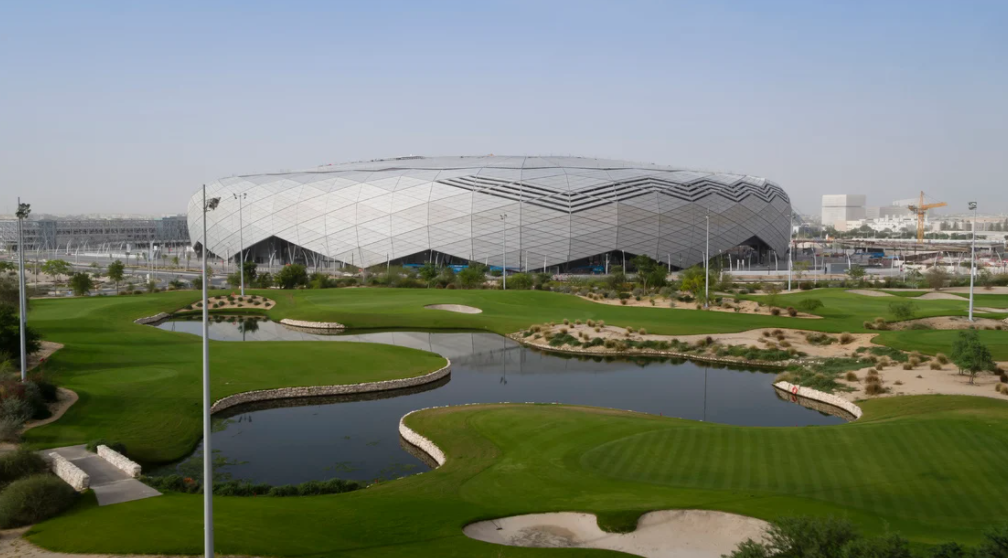 Education City Stadium has a 40,000 seats capacity and was built by Fenwick Iribarren Architects. As the sun moves across the sky, the diamond patterns on the exterior appear to change color.
Cost : $656 million
Location: Al Wakrah, 18km south of Doha
Al Janoub Stadium is a 40,000-seat stadium opened on 16 May 2019. This masterpiece was made a reality by two engineering companies: Zaha Hadid Architects and AECOM.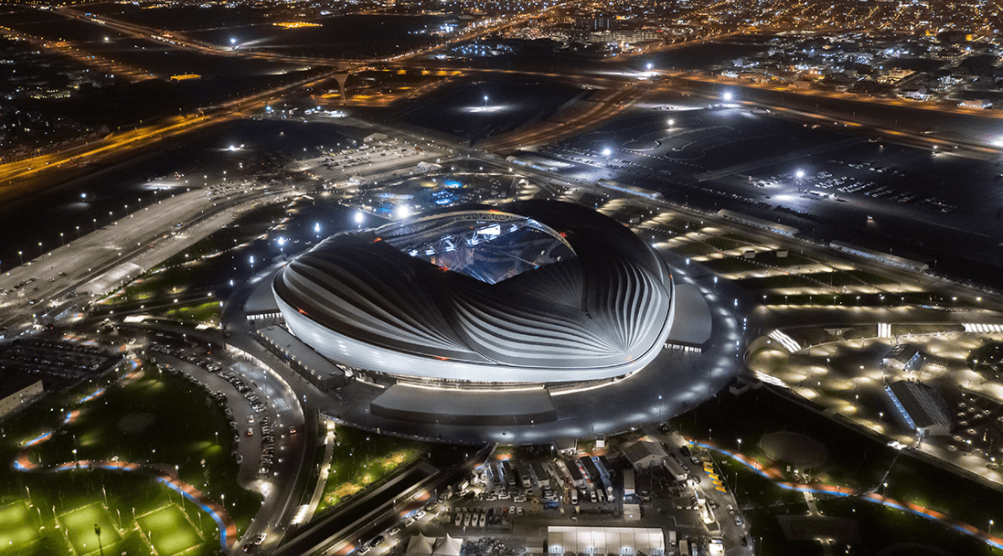 The roof of this stadium is notable for its sea-themed design, which was inspired by the sails of traditional dhow boats.
Cost: $420 million
Location: Al Rayyan, 20km west of Doha
The original Al Rayyan Stadium, which was demolished in 2015, was replaced by this stadium. Ahmad Bin Ali Stadium was built by three engineering firms: BDP Pattern, Ramboll, and AECOM, and it is scheduled to open in December 2020.
The 40,000-seat Ahmad Bin Ali Stadium will host seven games through the knockout stages.
What Will Happen To The 8 Stadiums After The 2022 FIFA World Cup?
After the 2022 FIFA World Cup, the eight stadiums that will host the tournament in Qatar will be demolished to make way for other facilities. Following is a list of what will happen to the Qatar World Cup Stadiums after the event, as reported by BBC.com and other credible media outlets.
Al Thumama Stadium will be reduced to 20,000 seats after the world cup. The remaining 20,000 seats will be sent to stadiums in developing nations while a hotel and mosque will be built on it.
The Lusail Stadium will be converted into a multi-purpose community hub, complete with schools, shops, cafés, sporting facilities, and health centers.
Al Bayt Stadium will distribute 32,000 seats to developing countries. The stadium will be home to a five-star hotel and a shopping center.
Stadium 974 will be completely demolished after the world cup with the parts used for other projects. The site is expected to become a waterfront development.
Khalifa International Stadium is the only stadium that will remain intact after the end of the FIFA world cup.
Education City Stadium is expected to distribute 30,000 seats to developing countries as well as become home for a hotel and shopping center.
Al Janoub Stadium will still be functioning but will give out 20,000 seats to stadiums in poorer nations. A health center is expected to be built on it once the world cup ends.
Ahmad bin Ali Stadium will keep on functioning and will become home to one of Qatar's most celebrated football teams, Al Rayyan.