5 unlikely players who can win their team the UEFA Champions League this season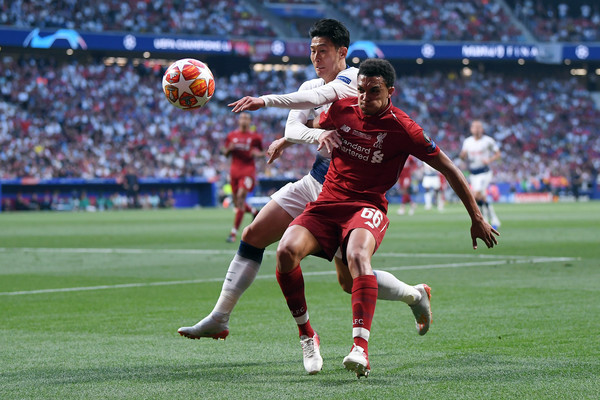 The 2019-2020 UEFA Champions League is up and running and a lot has happened. Bayern Munich trashing Totthenam who was last year finalist, Cristiano Ronaldo still doing what he knows how to best and a whole lot more. While a lot can happen between now and 30th of May 2020 (Final), we will be looking at 5 unlikely players who can take their team the final and possibly emerge winners.
Robert Lewandowski
We are starting off with Bayern Munich's main man, Robert Lewandowski. Despite being in his early 30's, the Polish striker is starting the 2019/2020 season in hot form. Lewandowski has begun the Bundesliga in sensational fashion with 6 goals in the first three games including a hat-trick away to Schalke. Lewandoski is not only vital for his incredible goal-scoring abilities but the gospel truth is that Bayern Munich has no one else to fill his role.
The polish has been extremely prolific in the champions league in recent seasons netting 30 goals in 39 starts and always averaging a minimum of 4 shots a game in each campaign.
However, this season will be the first without Ribery and Robben but it is unlikely the combination of players like Coutinho and Gnabry will hinder his performance. Without a doubt, the polish would be key to Bayern's advancement in the Uefa Champions League this season.
Son Heung-min
No player has tried to capture the hearts of Tottenham fans than Son Heung-min since his arrival to Spurs four years ago. Over that time, the South-Korean as developed into one of Pochetino's most trusted players. Son Heung min was instrumental to Tottenham's journey to the final last season and would be key this season too.
No player in the Spurs locker room can do what the South-Korean does. Being two-footed gives him the ability to play on either wing and at times he is being deployed down the middle as well. Also, no player in the Spurs squad as completed more than is dribbles and key passes at this early stage of the season.
Last season Son was the focal point of Spurs attack during the absence of Harry Kane. Son is fast, direct and has lot of tricks in his bag to worry any defense.
Casemiro
Casemiro is the glue that holds the Real Madrid team. In a team that this season as Benzema, Hazard, Modric and so much more talents they need a player to hold it down in the midfield, a job that is suitable for Casemiro. By no means is the Brazilian the best player but he is integral to the way Las Blancos play under Zidane. If he does not perform, so do Real Madrid.
Jan Oblak
Following the departure of Griezman to Barcelona, Atletico Madrid has no player they can call a world-beater. Joao Felix is certainly living up to hype however if Diego Simeone and is men wish to still be in the UEFA Champions League after the group stages, their goalkeeper needs to be in top form.
As the new vice-captain, Jan Oblak as already established himself as one of the world's best goalkeepers. Since arriving in 2014, he has kept 100 clean sheets in 200 appearances.
Diego Semione prides himself on his defense with Atletico Madrid often being La Liga tightest defense. However, they have a brand new backline after four regular starters l left during the summer. Having Oblak behind the sticks will help the new defenders settle in as they try to win the UEFA Champions League this season.
Matthijs De Ligt
After an amazing season with Ajax last season, and making a #67 million move to Juventus in the summer, We believe Matthijs De Ligt can help the Italian giants to a Champions League glory for the first time since 1966.
With arguably the best Uefa Champions League player of all time in Cristiano Ronaldo, Juventus fans were left shocked when they exited the competition last season to a young Ajax side this is one of the main reason Matthijs De legit was named Man of the Match after silencing Cristiano Ronaldo and co.
In the game against Juventus last season, Matthijs De Ligt made 7 tackles, 5 interceptions, 10 clearances and scored the decisive goal. He is a player you can't easily dribble and will be vital for Juventus in their quest of Champions League glory.
Trent Alexander Arnold
Currently the Champions of Europe, Liverpool are in incredible shape to defend their title and perhaps their most important player this seaon is Trent Alexander Arnold. The 20-year-old had a spledid  2018/2019 season with his 12 assists in the league being a record for a defender.
In the UEFA Champions League, he got 3 assists and was the engineer of the cheeky corner against Barcelona. He is a constant threat for liverpool on the right-hand side and has begun this season in red-hot form.
Tags :
player who can win their team the uefa Champions league this season
Uefa Champions League