5 Nigerian Celebrities Who Are Rumored to Have Mouth Odor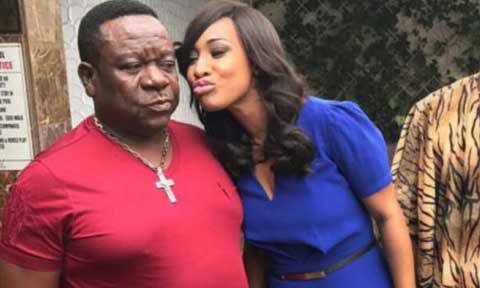 As much as we'd like to think of Nigerian Celebrities as practically perfect, it's a fact that at the end of the day they're just like us….the only difference is the millions of naira they have in their accounts. While their wealth often means they can afford nice homes, the best cars, and private jets, some Nigerian celebrities still struggle with an all too common mutual enemy, halitosis — a condition better known as mouth odor.
If you thought that only your dirty next-door neighbor was struggling with this problem then take a look at the following list of some of the most famous Nigerians with mouth odor. Of course, these are all just rumors, but where there is smoke there's a fire.
DJ Exclusive
Oops! I bet you never saw this one coming. DJ Exclusive is quite a fresh 'bo-bo' but rumors have it that his freshness never got to his mouth. After is marriage in 2014, the internet was flooded with rumors of him having a smelly mouth. It all began when his supposed sex mate posted it on an amateur blog and from there, it went viral.  Dj Exclusive as the gentleman he is never replied to these allegations. I sincerely doubt this, come on, just take a look at this dude, so clean!
Bobrisky
In March 2019, crossdresser JP Blush accused Bobrisky of bad breath and body odor. Jp blush further stated that Bobrisky stinks so bad that it sticks on clothes. Unlike Dj Exclusive that never responded to his allegations, Bobrisky took to his page and wrote:
Just imagine !!!! Dis over dried body like Fulani sugar cane. I don't have business with you. I have issues with your mother aka TOYIN LAWANNI. Did your mother told you her story at all? I think you need to go and sit her down to tell you more about her own miserable life before lecturing you with others. Incase she is going to Abuja again dis time around have kept enough evidence against her. To make it easier let me tag @nigeriapoliceforce to see dis. you don't start a battle with who you cannot handle! The last time your mother went to the police  she was told no case. Because all her lies on me nothing was traceable. You all think is easy to forgive those expensive lies . Now she is sending dis dry body like k leg  to me. Come for me I will come for your mother !!!!!
Tacha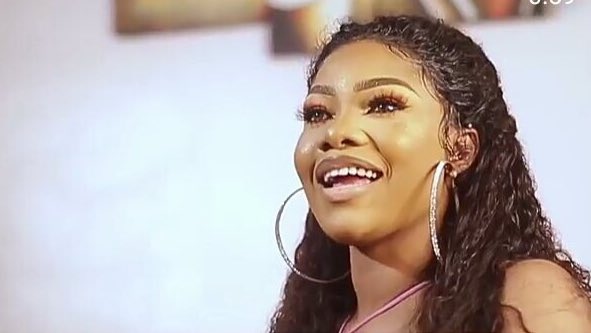 The popular Instagram celebrity entered the  2019 Big Brother Naija reality show hoping to become the first female winner but she was disqualified. Apart from her disqualification, the 'No Leave, No Transfer" Chairlady got herself into a stinky rumor of body and mouth odor.
The stinky rumor all began when evicted housemates Ella and KimOprah opened up in an Interview that the self-acclaimed Port Harcourt first daughter had some smelly characteristics. Her fight with Mercy made the rumors even stink more. According to Mercy Tacha's mouth smell, body smell and she only showers once a day even when she is on her period. Even though Daddy Freeze has confirmed Tacha does not has body or mouth odor some Nigerians still believe she does.
Tonto Dikeh
Rumors of  Tonto Dikeh having mouth odor started when the picture above surfaced on the internet in 2017. Why do you think Mr. Ibu refused to Kiss Tonto Dikeh? Some say it was just an act but others say the picture was taken unaware and that the controversial actress as mouth odor. Nigerians, I hail una ooo.
Bola Tinubu
At a press conference in 2015, Femi-Fani Kayode while berating Bola Tinubu, for accusing him of many crimes said the former Lagos state Governor as chronic mouth order.
In his words:
"It is not Femi Fani-Kayode but Bola Tinubu that his hands shakes when he tries to eat and lifts a fork and knife. it is not me, It is not Femi Fani-Kayode that his breath is so bad, it is so bad enough to knock off the beard. It is not Femi Fani-Kayode. So, if anybody is to talk about ill health. They should talk about themselves and not about me.
As if that is not enough, a picture of a lady closing her nose when Bola Tinubu was speaking at the APC presidentially rally flooded the net and Nigerians wasted no time in spreading rumors about mouth odor.
Tags :
Celebrities
mouth odor
Nigerian Celebrities
tonto