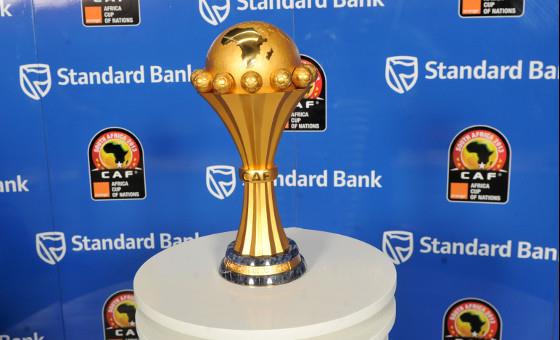 AFCON 2019 Prediction – Today, I will be predicting the entire 2019 Africa Cup Of Nations. Before I start please note this is just mere predictions. I am not a soothsayer, seer or Paul the Octopus. I am just a young lady who enjoys the game of football more than Zee world
The 2019 AFCON was originally schedule to be hosted by Cameron- the reigning champions but because of some civil unrest in the country, it was moved to Egypt. The 2019 AFCON will be contested by 24 teams ; an increase of 8 teams from the last event.
I am not going to bore you, bring out analysis or point out what this team is going to do or not, I will just give you my predictions because regardless of what I write the tournament is going to turn out the way it wants.
Below is an image of the 24 teams in their respective groups.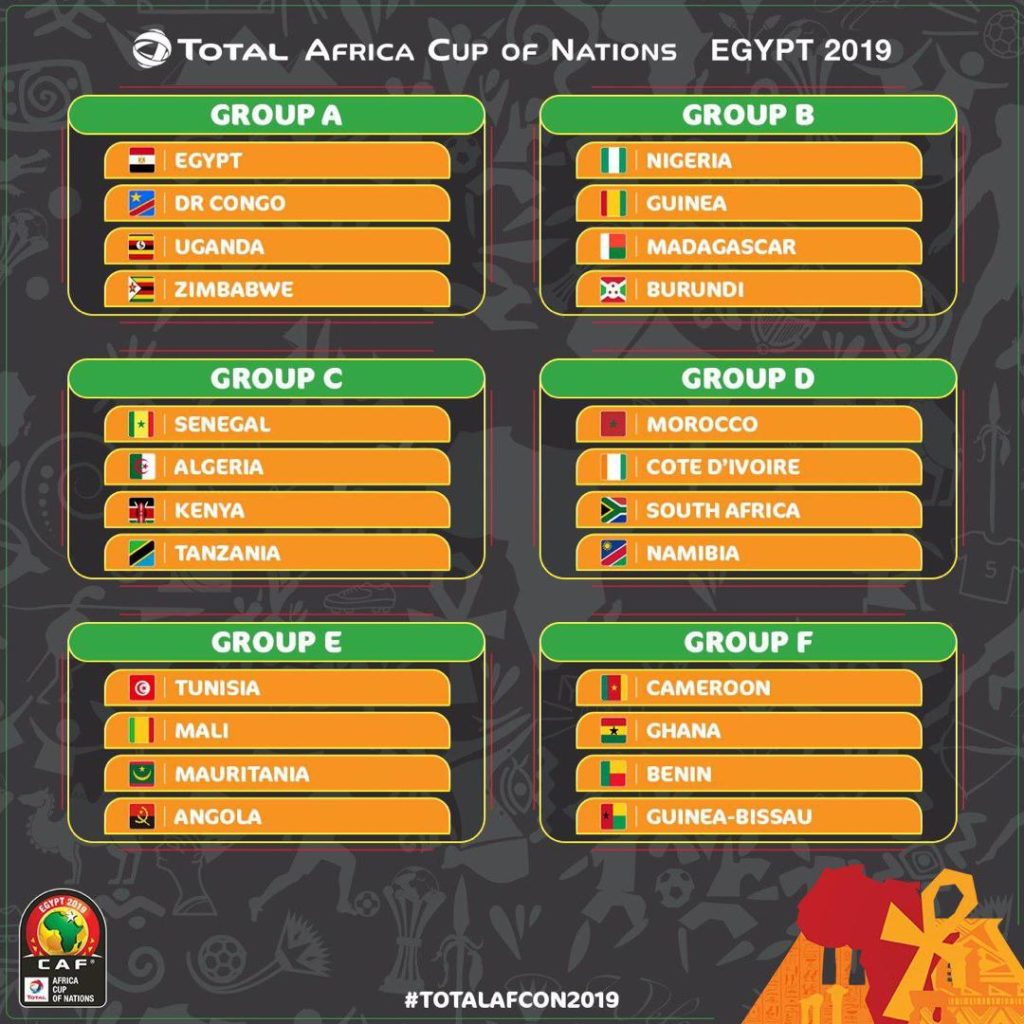 Groups predictions
Here are the teams that will qualify from their groups
Group A
Egypt
DR Congo
Zimbabwe
Group B
Nigeria
Guinea
Burundi
Group C
Senegal
Algeria
Kenya
Group D
Ivory coast
Morocco
South Africa
Group E
Mali
Tunisia
Group F
Ghana
Cameroon
Round of 16: Possible Encounter and Predictions
Dr Congo vs Algeria(winner)
(winner) Ivory coast vs Burundi
(winner) Nigeria vs South Africa
(winner) Ghana vs Tunisia
Mali vs Morocco(winner)
(winner) Senegal vs Zimbabwe
Guinea vs Cameroon(winner)
(winner) Egypt vs Kenya
Quarter Finals : Possible Encounter and Predictions
(Winner )Nigeria vs Ghana
Algeria vs Ivory coast(Winner)
Morocco vs Senegal ( Winner)
Cameroon vs Egypt(Winner)
Semi Finals : Possible Encounter and Predictions
Ivory Coast vs Nigeria (Winner)
(Winner)Senegal vs Egypt
Final
Nigeria vs Senegal (Winner)
Visiting Egypt for the AFCON 2019? Check out Top 10 Cheapest Hotel in Egypt
My top 3 County to win the 2019 AFCON are :
Senegal 95%.
Nigeria 90%
Egypt. 85%
Do you agree? drop your predictions