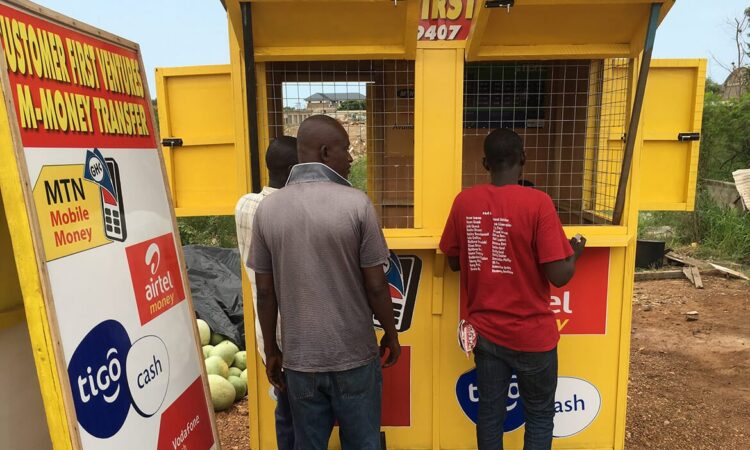 Do you want to become a MTN MoMo Agent? Yes? Then you are at the right place. In this article, you will get to know what this mobile money agency banking is all about and how you can easily become an MTN MoMo agent. Without further ado, let's get started.
So, What is MTN MoMo ?
MTN MoMo is an acronym for MTN Mobile Money. It's a trusted and reliable platform launched in August 2019 by Y'ello Digital Financial Services (YDFS), which is a subsidiary of MTN Nigeria. Y'ello Digital Financial Services (YDFS) is licensed under the Central Bank of Nigeria. So, it has the license to operate as a financial service provider in agency banking.
Who is an MTN MoMo Agent?
MTN MoMo Agents are similar to a middlemen. They are individuals through whom you can receive and send money anywhere in Nigeria using MTN Mobile Money. An MTN MoMo Agent stand between you and the person or company you intend to carry out financial transaction with.
What Services Can An MTN MoMo Agent Carry Out ?
With an MTN MoMo Agent, you can receive and send money from anywhere in Nigeria. The unique thing about MoMo Agent is that, you don't need to have a bank account to receive or send money. All you need to do is visit a nearby MTN MoMo Agent to carry out your transaction.
Read also Top 10 Old Nokia Phones Nigerians Will Never Forget
What Are The Functions of MTN MoMo Agent?
1. Cash Deposits
With MTN MoMo, you don't need to visit the bank before you can deposit money into your account. Through the MTN Momo agency banking platform, you can easily deposit money into your account. This eliminate the risk of carrying a large amount of money to a far away bank location.
2. Cash Withdrawals
In Nigeria, we still have rural areas that have no banks . But there is no rural area where you won't find people using MTN lines. Whenever you travel to these rural areas and you find yourself in a situation that needs withdrawal of cash, MTN Momo Agents can come to your rescue. You will be able to easily withdraw money from your bank account through an Agent.
3. Cash Transfer
Whether the two parties involved in the financial transaction (that is, the sender and the receiver) have no bank account, transfers can still be made via MTN Momo agents.
4. Bill Payment
You can pay your utility bills such as Electricity bills, DSTV bills, Startime bills, and GoTV bills with ease at any MTN MoMo Agent outlet.
5. Airtime and Data
You can easily purchase airtime and data at any MTN MoMo Agent outlet. All you have to do is to give the agent your phone number and the cash for the value you want to recharge their
phone with.
Requirements for MoMo Agents
Step 1: Check to affirm if you meet the requirements below.
Requirements for MoMo Agents
Have an existing business or willing to invest in agency business.
Have a Brick & Mortar/Immovable retail shop e.g. Pharmacy Pop & Mom Shop located in high foot traffic.
Viable means of identification (National ID, Driver's License, International passport or Voters card).
Readiness to provide 1 passport photograph.
Capability to provide a Working Capital of N20,000 and above.
Step 2: Visit the nearest MTN outlet to pick up the form & submit your details
Step 3: Click here to download the application form
Step 4: Our field staff will contact you for a planned visit to ascertain your suitability
Note
After the completion of the form, you will submit the form to the MTN office where you obtained the form. MTN will communicate you through your email or phone number if your application is successful after 15-20 days.