Xiaomi Surpasses Apple To Become The World's Third Biggest Smartphone Brand

International Data Corporation (IDC) has released its report related to the smartphone shipments in the third quarter of this year, i.e. Q3 2020 and the report reveals that the South Korean giant Samsung has managed to keep its leading position.
It reveals that the quarter witness decline in smartphone shipments by 1.3 percent year-on-year, which is better than expected because of the on-going COVID-19 pandemic in which several countries were on lockdown for months.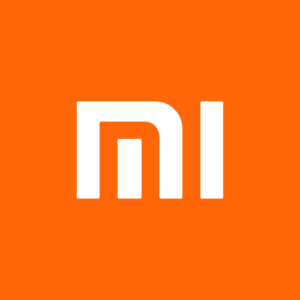 Around 353.6 million smartphones were shipped in the third quarter of this year, i.e. from July to September. Earlier, IDC had predicted that there could be a decline of around 9 percent but the actual numbers are better than expected.
As per the report, Samsung takes the pole position with a 22.7 percent market share as the company managed to ship 80.4 million units in Q3 2020. The shipments indicate a 2.9 percent growth for the company year-on-year.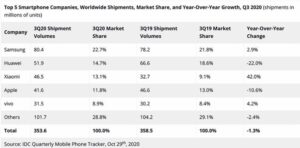 Huawei has been ranked second with shipments of 51.9 million units, capturing around 14.7 percent of the worldwide market. When compared on a year-on-year basis, the Chinese giant's shipments declined by a massive 22 percent.
While one Chinese market saw a decline, another witnessed tremendous growth. Xiaomi has surpassed Apple to become the third-largest smartphone brand in the world, with a market share of 13.1 percent and 46.5 million shipments. It witnessed a growth of 42 percent, mainly because of increased demand for low-end and mid-range smartphones, especially in developing countries like India.
Apple and Vivo take the fourth and fifth positions with 11.8 percent and 8.9 percent market share, respectively. While Apple shipped 41.6 million units in Q3 2020, Chinese company Vivo shipped 31.5 million units.