Benue 2023: APC Stakeholders Rejects Decision of Guber Zoning Committee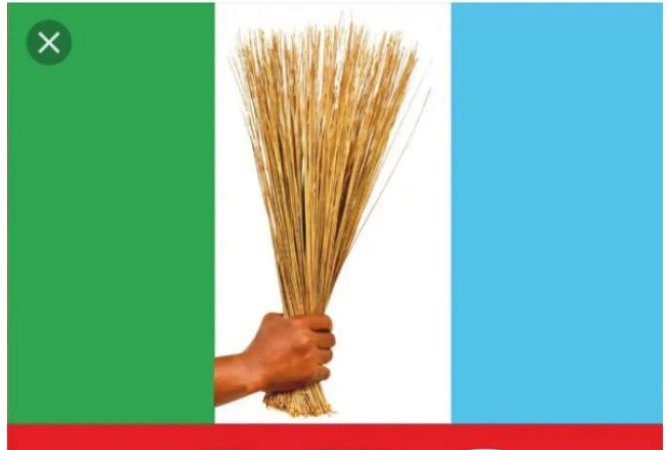 The attention of APC stakeholders in the Kwande Intermediate Area has been drawn to a Press Statement signed by the APC Secretary in Benue State, Hon. Paul Biam, conveying the decision of the Benue State APC Gubernatorial Zoning Committee, which excluded Aspirants from the Kwande Intermediate Area from participating in the state's forthcoming APC Governorship primaries.
The Stakeholders from Kwande view the decision of the Committee as being taken in bad faith, undemocratic and not in the best interest of an opposition party in Benue State, whose desire is to take over power from the ruling PDP come 2023.
For the records, the Governorship Aspirants from the Kwande Intermediate Area contributed and actively participated in the retreat organized by the APC Elders in Abuja.
The whole essence of the retreat was for the APC to put forward her best candidates in the forthcoming 2023 General Elections and at no point was the idea of excluding Kwande from the contest ever contemplated.
We wish to therefore state as follows;
That the membership of the Benue State APC Gubernatorial Zoning Committee was shredded in secrecy and most of the members have vested interests in some aspirants for the Governorship in the state. For instance, the Secretary of the Committee, Mr. Kelvin Dzeremo, right after the meeting of the Committee wherein the decision was taken to exclude Kwande from the process, was heard putting up radio announcements for the hosting of one Aspirant from Jechira in Abuja
That all the intermediate areas in Tiv land have occupied the Governorship seat and it wasn't the Kwande Intermediate Area that was responsible for the short term of Rev. Father Moses Adasu (of blessed memory) from Jechira as insinuated by the Committee.
That the APC in Benue State had earlier resolved that it was not going to micro zone the Governorship ticket in the interest of democracy.
That democracy is about participation and inclusion not exclusion. Furthermore only the state working committee of APC has powers under the APC Constitution to deliberate and resolve the issue of zoning including the issues of consensus but such decision shall only be valid if it is done in accordance with the Electoral Act 2022.
In conclusion, the Kwande Intermediate Area will meet today, Monday, May 2, 2022, to take a decision by presenting aspirants from the area who will purchase the nomination form to contest the party's Governorship primaries. This is our resolve.
We wish to call on members of the public to disregard the statement purportedly issued by the imaginary APC Gubernatorial Zoning Committee as misleading, mischievous, undemocratic and not in the interest of the party. Kwande, has credible aspirants who are qualified to bring economic growth and prosperity for Benue State
Let the APC delegates at APC Governorship Primaries decide who will fly the party's Governorship flag in 2023.
Signed:
Hon. Alfred Acha
For: Kwande APC Stakeholders Forum