One Major Secret Tonto Dikeh Revealed About Her Ex-boyfriend That Could Make The Issue Messier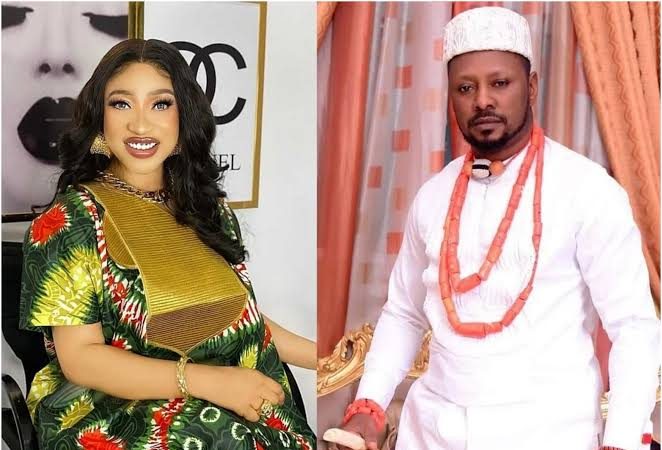 Tonto Dikeh and her immediate ex-boyfriend, Prince Kpokpogri have started airing their dirty laundries in the public as they both call each other out and reveal private matters on social media.
Everything started with a leaked voice recording that was shared by an instagram blogger. In the voice note, two voices, one alleged to be Prince Kpokpogri and a lady were heard discussing how Prince was cheating on Tonto.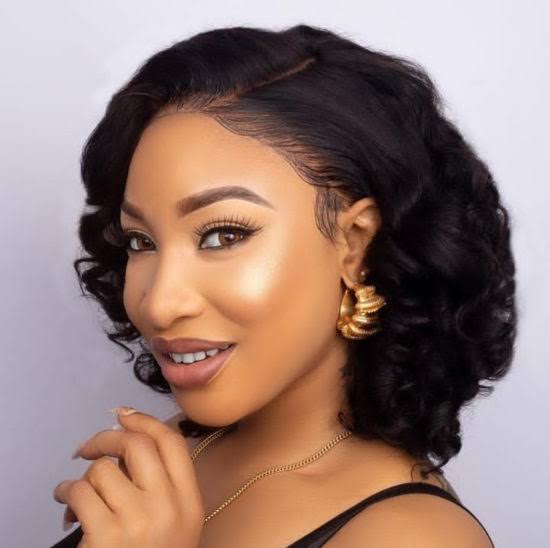 Yesterday, Tonto Dikeh clarified that the voice truly belongs to her ex boyfriend, Prince Kpokpogri. She also thank the blogger for the eye-opening revelation.
Tonto Dikeh made a statement today. She made references to the leaked voice tape and also revealed new things to the public about her ex. However, she said something particularly that could make everything become messier.
In the third paragraph of her statement, Tonto Dikeh revealed that: "This may be a good time to say, Jane Mena this man has so much of your s3x tapes with him in his possession (old and very recent). Not just you but a lot of other married women, celebrities and single girls too…"
What Tonto Dikeh revealed in her statement that could make everything gets messier and attract more public attention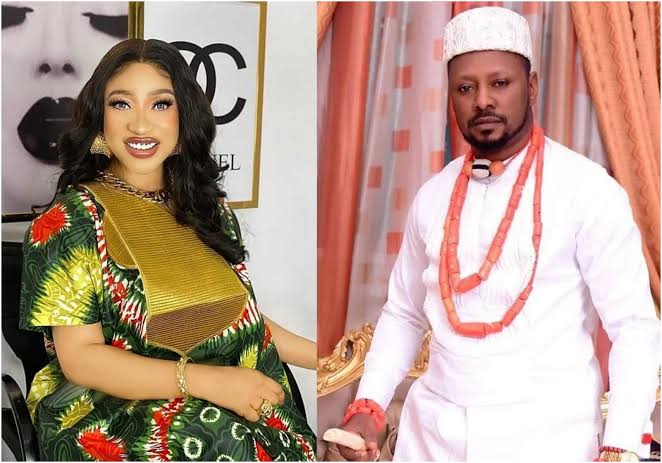 Tonto Dikeh claims to have found out that more persons (prominent) are involved in the issue. She decided to spill the tea openly by mentioning the names of the people involved.
Revealing the names of the prominent persons involved in the issue would definitely attract more public attention. Everything would become messier than it currently is as these names keep coming out.
Revealing that a married woman, Mrs Plies, popularly known as Jane Mena is allegedly involved in the scandal would raise many eyebrows and attract more public attention. Hence, everything becomes messier.
How this could make things become messier
Her immediate ex-boyfriend, Jane Mena, Merit and other prominent persons mentioned in her statement would be compelled to react to the claims and allegations before them.
For instance, her immediate ex-boyfriend, Prince Kpokpogri has just reacted to it and also implored her to leave Jane Mena out of their mess.
Reacting to Tonto Dikeh's statement, Prince Kpokpogri also decided to spill more tea, he said: "countless times, I complained to our mutual friends of how tired I was due to your heavy smoking and drinking. I made it clear, I was going to walk away if it continued yet you never stopped or made effort despite my willingness to stand by you till you gradually stop…
… I have deliberately avoided the issue of Janemena till now but it will be selfish of me to allow the poor lady who has lived and still living a virtuous life to be dragged into our breakup which has become messy…"
Just like Prince Kpokpogri did, other names mentioned in Tonto Dikeh's statement may also come out to defend their integrity. Hence, the more different names come up, the messier the issue becomes.