Best Action Movies on Netflix Right Now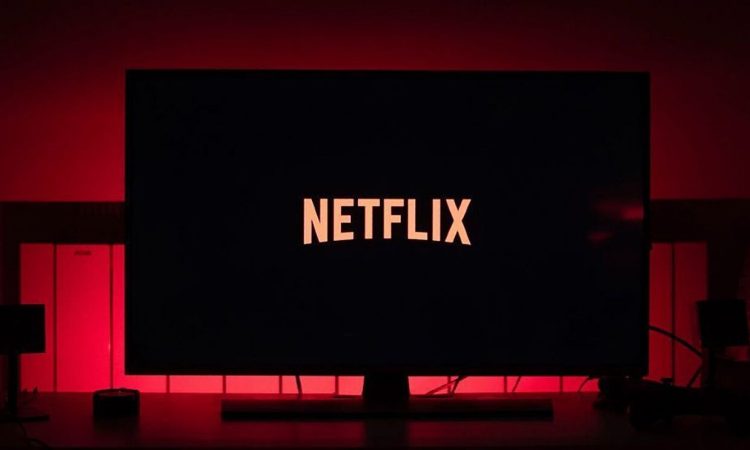 Sometimes you just need to escape. You just want to watch things blow up or crash into each other, but it seems like Netflix is always trying to push a serious drama or docuseries on you. Just give me something that goes boom!
Action movies give you a kind of pleasure that no other genre can do, depending on your mood of course. We start loving action movies from our childhood and we never grow out of this love for action movies. Netflix has quite a good collection of them. We put together a list of 7 action movies, that are some of the best, on Netflix that you can watch right now.
Ito, a gangland enforcer, is stuck in the middle of a treacherous and violent insurrection within his Triad crime family.
What happens when you give an action-crazed lunatic like Michael Bay the freedom of budget and running time of Netflix? This chaos, a movie that no one would call great — not even the people who made it — but that does certainly scratch an itch for B-movie insanity with an A-movie budget.
Zack Snyder's 2007 hit really changed the game in terms of action storytelling, influencing the next decade of the genre in ways that still feel underappreciated. Based on the graphic novel by Frank Miller and Lynn Varley, Gerard Butler leads the cast of this highly stylized period action film that downright exudes testosterone.
Sometimes you want a serious action movie with lofty goals; sometimes you want an action movie with a giant snake trying to eat Ice Cube and J. Lo. For those days, don't miss this 1997 B-movie with an A-budget that also stars Jon Voight, Eric Stoltz, and Owen Wilson in the tale of a documentary film crew who ends up on a hunt for a legendary green anaconda.
This two-part epic Indian period piece will give you nearly six hours of huge action set-pieces, hand-to-hand combat, gravity defying feats of daring-do, and vibrant musical numbers as it follows the saga of two mighty men at war for a kingdom. One is the humble but revered Shiv, and the other is the power-mad king, Bhallaladeva. As Shiv comes into powers he never knew he had, he will challenge the ruler and try to restore just balance to the kingdom, but along the way you'll learn about the origins of each man and how they're connected by destiny. The Fast Saga wishes it was this extravagantly thrilling.
Netflix can be the weirdest of the streaming giants when it comes to messing up potential marathons. They often have parts of franchises, such as currently housing two of the three films in Christopher Nolan's Batman trilogy. They're the best two, but you'll have to go elsewhere if you want to really finish out the series.
Ridley Scott's 1982 sci-fi masterpiece was notoriously derided when it was released but would go on to change the cinematic landscape. Harrison Ford stars as Rick Deckard in the beloved sci-fi noir, a film that changed the visual language of the genre and launched dozens of copycats. The original is still perfect, and this is the final cut edition of the film, the 2007 version that removes the voice-over, re-inserts the unicorn, and takes out the original happy ending.
Mel Gibson was a household name before Braveheart, but his 1995 epic war film redefined his career. No longer was he just an action star but also an Oscar-winning director for his adaptation of a 15th century epic poem about William Wallace, a famous Scottish warrior. Braveheart feels like a different era in Hollywood filmmaking today, and not just because of how hard Gibson would fall, but it's a snapshot of a time when star power could get a movie like this made.
If you want some non-stop, claustrophobic action stretched over two hours, BuyBust is a must watch. This Filipino film takes place almost entirely over the course of a single night in a labyrinthine neighborhood in Manila, where a team of cops have set up to ambush a drug lord — or so they think. There's a mole in the unit, so the bad guys know they're coming, and when the two sides collide the fed-up residents revolt against everyone bringing violence to their community. It's paired down close quarters combat in an inescapable slum, and the hits feel so real your own body will start to hurt.
As No Time to Die has finally been released after multiple delays, Netflix is here to satisfy your 007 needs with the first outing for Daniel Craig as the most famous movie spy of all time. Casino Royale is easily one of the best Bond movies, a flick that redefined the character with more intense stakes and realistic action sequences.
The great artist RZA (Wu-Tang forever!) directed this 2020 action heist film that's already starting to build something of a cult following, which should grow now that it's on Netflix. It's an old-fashioned action flick, embedding its well-directed thrills and characters with a nice dose of social commentary too. And it's got a hell of a cast, including Shameik Moore, T.I., Wesley Snipes, Terrence Howard, and Ethan Hawke.
It's not a traditional action film, but there are enough shoot-outs to qualify for this section. What began life as an old-fashioned treasure hunt movie became something very different when Spike Lee came on board to direct, but the essence of the original riff on The Treasure of the Sierra Madre holds it all together.
The plot may be overheated macho garbage, but there's an 11-minute centerpiece sequence in this Chris Hemsworth vehicle involving a higher body count than most entire franchises that action fans simply need to see to believe. And then see it again.
There's a general rule about action movies that's easy to follow. If something stars actor/stuntman/fight choreographer Iko Uwais, you should probably watch it. Co-directed by Kimo Stamboel and Timo Tjahjanto, Headshot is every bit as good as the more widely famous Indonesian fight films, The Raid: Redemption and The Raid 2, which are actually directed by Gareth Evans, a Welshman. Uwais stars in each of those movies, and in Headshot he plays a man suffering from amnesia whose past comes violently chasing after him. The doctor who saved him becomes a target by association, leaving Uwais's character no choice but to take down an entire criminal syndicate to protect them both.
John McTiernan directed this controversial 1993 blockbuster that was largely panned at the time but has become something of a cult hit in the three decades since its release. Arnold Schwarzenegger plays a famous action film star in a series of films within the films who magically gets transported to the real world. The satire stuff doesn't always work, but it's a nice time capsule for when Ah-nuld was the King of the action universe.
Rian Johnson's stellar 2012 sci-fi/action film stars Joseph Gordon-Levitt, Emily Blunt, and Bruce Willis. JGL plays a contract killer who is also a looper, someone who goes back in time to complete his hits. When he a victim, played by Willis, is sent back in time to be killed by Gordon-Levitt, he discovers that he's been asked to close the loop on himself. Daring and thrilling, it's the kind of adult action film one wishes was made more often.
Joel Schumacher directed a genre hybrid about two boys who move to the small town of Santa Carla after their parents get divorced and discover their new home has a secret. Wonderfully dated in that '80s style, the clever cult classic features strong work from Jason Patric, Corey Haim, and Kiefer Sutherland too.
Oh, look! It's Iko Uwais again! But if for some reason you're only going to watch one of his movies — instead of all of them, like we told you — let it be The Night Comes For Us. This time, though, Uwais is playing the heel to Joe Taslim's hero. To be clear, both of them are professional killers. Taslim's Ito is just the one who has a crisis of conscience, and when Ito tries to leave his life of crime behind he draws the fury of the entire criminal organization he betrayed. Headshot director Timo Tjahanto helms this one on his own, and it is one of the best fighting movies ever made. Relentless and brutal and at times even tender, The Night Comes For Us is virtuoso violence that makes even the most intense Chad Stahelski-action sequence feel tame. Maybe it's because safety regulations are just different in Indonesia, but America could literally never.
Charlize Theron's Andy initially seems like another in her long line of sleek action heroes: Steely, determined and not to be trifled with. But while Andy bears surface similarities to those past roles, in Gina Prince-Bythewood's adaptation of the Greg Rucka comic book Theron gets to be something much more fascination: A tormented god-like creature, an immortal who has spent centuries trying to save humanity but is beginning to wonder whether it was worth all the trouble. Theron draws you in, and keeps you hooked.
Sadly, Netflix does not have Gerard Butler's entire Mike Banning trilogy available, but it does have the first of his Fallen series. Butler plays a former top secret service agent who used to lead the President's protection detail, but has since been reassigned to a post at the Treasury. (Downgrade!) But Banning is called to the highest level of service once again after terrorists overtake the White House with President Asher (Aaron Eckhart) inside. At first there are multiple American agents on hand to fight back, but soon it's up to Banning alone to protect the Commander in Chief — as only Gerard Butler can!
This felt like an attempt to pull Jason Statham from pure action like the Transporter films into something more dramatic, and it's interesting on that level — even if it's not a great movie. Adapted from the series by Donald Westlake, Statham plays a thief who is double-crossed by his crew, and he sets out for revenge. Jennifer Lopez co-stars.
This South Korean film centers on a man whose entirely family was murdered, and who sets out for vengeance by getting himself sent to the prison island where their killers — and a whole lot of other killers — are being kept in isolation.
Based on Don Winslow's novel of the same name, Savages is a 2012 Oliver Stone film that features the director's trademark excess, but it fits the story here better than some of his other modern efforts. This tale of low-level weed dealers who get caught up in something much bigger and more dangerous than they're prepared for stars Taylor Kitsch, Blake Lively, Aaron Johnson, Benicio del Toro, Salma Hayek, and John Travolta.
While their overall catalog has been diminishing, it's certainly true that Netflix has been adding more projects from around the world, often quietly. Take this French thriller that landed on the service in March with almost no fanfare, brought to people's attention through critics (like our own Bilge Ebiri). Olga Kurylenko stars in a film that Ebiri calls "John Wick on the Riviera." Who doesn't want to see that?
The great Lawrence Kasdan co-wrote and directed one of the best Westerns of its era, a film with a rock-star ensemble of young '80s actors. Silverado stars Kevin Kline, Scott Glenn, Danny Glover, and Kevin Costner in the lead roles and they're ably assisted by an incredible supporting cast that features Brian Dennehy, John Cleese, Jeff Goldblum, Rosanna Arquette, and Linda Hunt. A smart, funny Western that has stood the test of time.
Way back in 2006 before Twitter and TikTok were daily influences, this movie became one of the first honest viral sensations, getting people excited for a silly movie that no one had even seen. Samuel L. Jackson stars in the story of a passenger plane that becomes a flying nightmare after snakes are released on it to kill a witness. Is it good? Nah. Is it dumb fun on Netflix on a weeknight when you need a break from reality? You bet.
Any list of great sequels that doesn't include this action masterpiece is simply incomplete. James Cameron returned to the character that made his career in 1991 and delivered a banger, a movie that hums with action intensity from beginning to end. Not only is this movie better than you remember, you can see its DNA in so many blockbusters that followed.
Ben Affleck directed an excellent adaptation of a Chuck Hogan novel about a group of Boston bank robbers who plan to rob Fenway Park. The public persona of the man who played Batman has overshadowed his undeniable filmmaking talent, evident in how tight and entertaining this movie is from beginning to end, as well as his great work with ensemble that includes Rebecca Hall, Jon Hamm, Jeremy Renner, and Pete Postlethwaite.
J.C. Chandor's latest is a solid thriller with a phenomenal ensemble. Oscar Isaac leads a group of soldiers into an illegal job to rip off a notorious drug lord and, well, things don't go as planned. Not only is everyone here excellent — especially, Ben Affleck, doing his best work since Gone Girl — but it's the kind of tight action movie that Hollywood doesn't really make that often anymore. It's a lean, mean fighting machine.
This is kind of like a southeast Asian action all star team up. Thai martial arts icon Tony Jaa, Man of Tai Chi star Tiger Chen, and… wait for it… Indonesian phenom Iko Uwais team up to take down a group of mercenaries hired to kill a do-gooder billionaire heiress. Jaa, Chen, and Uwais each have their reasons for wanting to mess up the business of these bastard hitmen, and they're all personal.