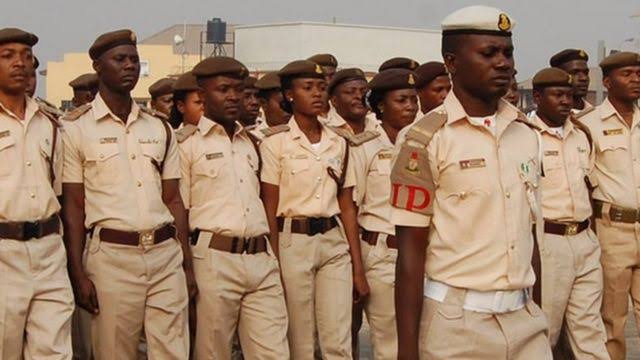 How To Become An Immigration Officer In Nigeria-
The Nigeria Immigration Service (NIS) is a Nigerian government body in charge of the country's migration management. In 1958, the Nigeria Immigration Service was formed out of the Nigeria Police Force (NPF). Since then, it has been entrusted with key immigration responsibilities.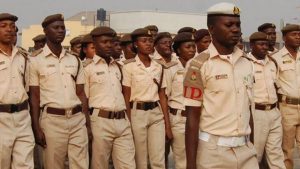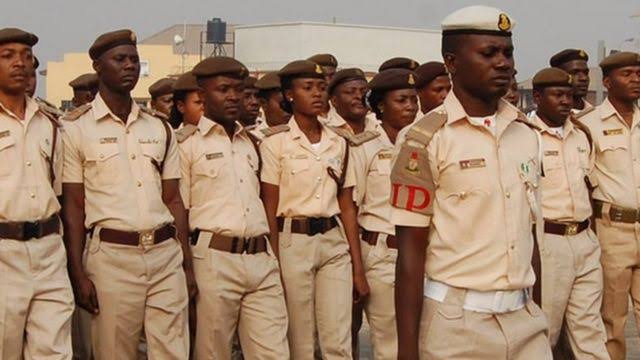 According to its founding acts, the Nigeria Immigration Service also has the following responsibilities:
They are in charge of ensuring that no one enters or leaves Nigeria.
They are charged with issuing of travel documents to qualified Nigerians both inside and outside the country.
They are in responsible of granting foreigners residence permits in Nigeria.
They're in charge of border patrol and surveillance.
They are in charge of enforcing immigration rules and regulations.
REQUIREMENTS FOR NIS RECRUITMENT
Many Nigerians aspire to work for the Nigeria Immigration Service. This is due to its consistency in compensation and stability as a government organization.
The requirements for anyone interested in working with the Nigeria Immigration Service are listed below.
Applicants for the Nigeria Immigration Service must be Nigerian by birth.
Applicants must be medically fit
Applicants are required to present a certificate of medical fitness from a certified government hospital.
Applicants must be free from financial debts. Applicants for the Nigeria Immigration Service must be between the ages of 18-30 years.
All male applicants height must not be less than 1.65m in height.
All-female applicants must not be less than 1.60m in height.
Men's chest measurement must not be less than 0.87m wide.
When submitting an application to the Nigeria Immigration Service, you must ensure that you meet all of the requirements. This involves supplying medical records to demonstrate your current health status.
HOW TO APPLY FOR THE NIGERIA IMMIGRATION SERVICE, STEP BY STEP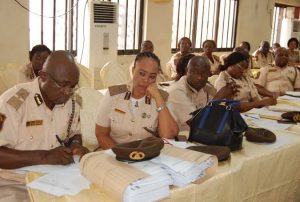 When the recruitment process for Nigeria Immigration Service begins, follow these steps:
Go to the agency's website and apply for a job.
You will have the option of choosing your chosen Cadre or position: Inspectorate, Superintendent, or Assistant Cadre
To discover if you qualify, make sure you read and understand the specific job requirements before selecting 'APPLY FOR THIS JOB.'
Select your work function and basic information on the registration form.
COMPLETE YOUR BIODATA
If you don't fill out all of the required fields in this area, you won't be able to move on to the next page. The top right corner of your screen has a status indicator that indicates whether your application has been completed or is still pending.
UPLOAD YOUR PASSPORT PHOTO
Upload a current passport photo that complies with the following requirements:
A JPG, JPEG, or PNG picture file of your passport is required.
Passports must be no more than 200KB in size.
The passport must have a resolution of at least 600 × 600 pixels.
If your passport photo is a scanned image, crop it to only show your head and shoulders before uploading it.
The photo on a passport must be crisp and not grainy or fuzzy.
You must be the only one in the shot.
The photo must be taken in front of a plain backdrop.
It is not permitted to enhance the image.
If you wear a head covering for religious reasons, you must adjust it so that you can see your entire face.
Filters, lenses, filters, or emojis must not be used to improve your shot in any manner.
A full face-and-shoulders view, firmly facing the camera, is required.
The photo must be taken in portrait mode (not landscape)
You are not permitted to wear dark glasses in this photograph.
ADDITIONAL INFORMATION
Select your physical ability status and enter your NYSC certificate number and year of identification (this is only required for the Superintendent Category).
Choose your chosen identification method.
Input the document's number here.
QUALIFICATIONS
As far as your qualification is concerned, fill in all mandatory and relevant fields.
Add any extra degrees or professional qualifications you have.
Work Experience [Only applicable to the Superintendent Cadre – optional]
You must provide information about your prior and present employment (this is only required for the Superintendent cadre).
UPLOAD THE DOCUMENT
The following documents must be uploaded:
Birth certificate/declaration of age.
Health certificate
Indigene certificate and other documents as they apply to you.
Documents must not be more than 200kb and must be in PDF format
SUMMARY PAGE
On the summary page, you can examine and confirm all of the information you've entered on your application. You can still make changes and update your data at this point.
FINAL SUBMISSION 
To secure your data for final submission, click on 'Confirm Data.' After selecting confirm data, you won't be able to make any changes. You can log out and resume your application at the Nigeria Immigration Service at a later time.
All candidates must bring the following documentation with them when they come in for a physical examination:
A photocopy of the reference form for the online application.
Any kind of certified identification with a clear photograph of the holder.
THE FOLLOWING DOCUMENTS MUST BE UPLOADED DURING THE NIS RECRUITMENT PROCESS:
Prove your age: A birth certificate, for example, is a document or certificate that serves as a statement of age.
Document proving that you are healthy.
Note: All documents must be in PDF format and be less than 200kb in size.
Nigeria Immigration Service's Training Process
Following the completion of the application procedure, you will be expected to undergo a training program. Because an immigration service position necessitates proper knowledge and abilities, people must be completely trained for a period of six months before being assigned to their assigned station.
NIGERIA'S IMMIGRATION SERVICE SALARY STRUCTURE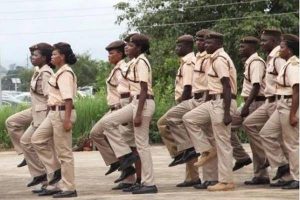 Many people aspire to work for the Nigerian Immigration Service, which is understandable. This subject about the salary structure of Nigerian immigrants is one that is frequently asked. The Nigerian Immigration Service has four levels of service:
Comptroller General Immigration Service.
Assistant Comptrollers General
Superintendent of Immigration
Assistant Superintendent of Immigration
Senior Inspector of Immigration
Assistant Inspector of Immigration
Immigration Assistant
Passport Officers
According to rumors, a passport officer's beginning wage is N30,000 per month, or N360,000 per year. An immigration officer's average annual salary is around 2 million naira.