Brock Lesnar Biography; Early Life, Road to fame, Relationship Life and Untold Facts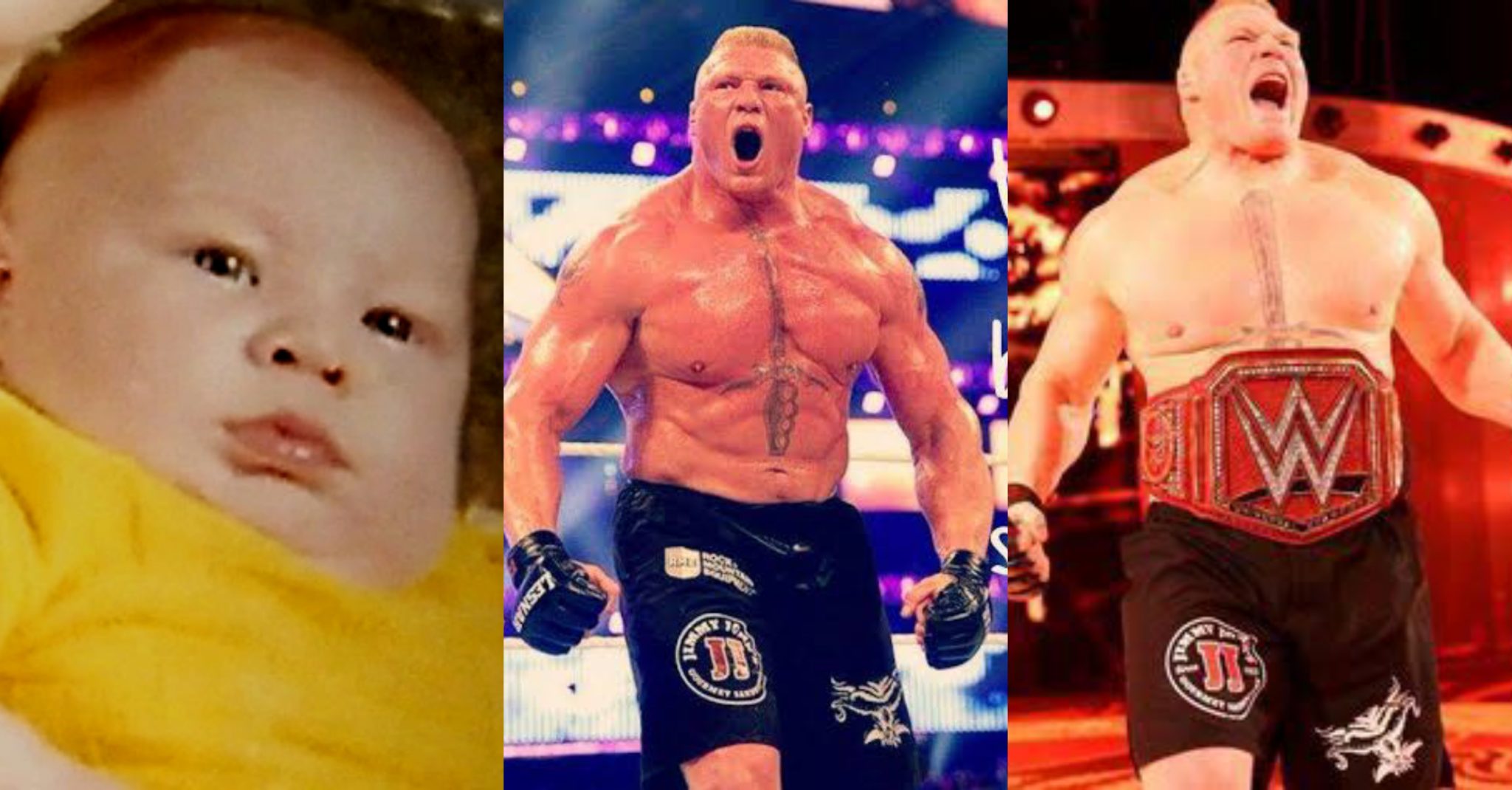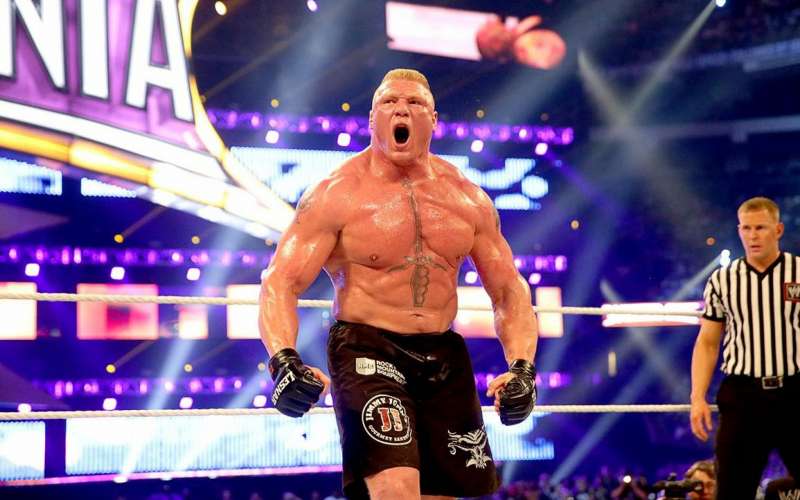 NaijMobile presents the biography of a WWE Superstar popularly known by the nickname "The Beast Incarnate". Our Brock Lesnar biography brings you a full account of important events from his childhood time to date. Our analysis involves his life story before fame, relationship life and little-known facts about him.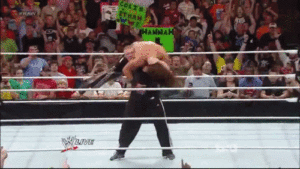 Yes, everyone knows he is one of the dominant forces in WWE and has won the WWE Heavyweight Championship countless times. However, only a few consider Brock Lesnar's biography which is quite captivating. Now, without further ado, let's begin.
Brock Lesnar Biography: Early Life
Brock Edward Lesnar was born on the 12th  of July 1977 in Webster at South Dakota, United States. He was the third child born to his father, Richard Lesnar, and to his mother, Stephanie Lesnar who were both dairy farmers.
Being born and raised by farmers, Young Lesnar had a humble start to life in his family's dairy farm at Webster where he grew up alongside his elder brothers Chad and Troy as well as his younger sister Brandy.
Brock Lesnar spent his childhood working hard at the dairy farm which was his family's only source of income. Regardless of the environment in which he grew up, Brock Lesnar loved his environment which he treated as his personal gym and began amateur wrestling at the tender age of 5.
Brock Lesnar Biography: Education and Career Buildup
Brock Lesnar attended Webster High school in South Dakota. It was at Webster High school that Lesnar added football to his childhood sports and in his senior year, engaged his passion for amateur wrestling by taking part in championships.
After High School, Lesnar progressed to Bismark State College in North Dakota. It was at Bismark College Lesnar took his passion for amateur wrestling to greater heights by winning the National Junior College Athletic Association (NJCAA) heavyweight wrestling championship.
His excellent records in amateur wrestling earned him a scholarship to the  University of Minnesota where he completed his college education and brought his remarkable amateur wrestling career to an end in 2000.
Brock Lesnar Biography: Road To Fame
After graduating from college, Lesnar was not lost at the crossroads of career choice. When he was in his early 20's Brock Lesnar was recruited into WWE by Gerald Brisco, a WWE Hall of Famer that was impressed with Lesnar's fight at the 2000 National Collegiate Athletic Association (NCAA) Division heavyweight wrestling championship.
Lesnar was officially signed to the WWE (then known as World Wrestling Federation WWF) in the year 2000. However, he was called up to WWF's main roster in 2002
Brock Lesnar Biography Facts:  Rise To Fame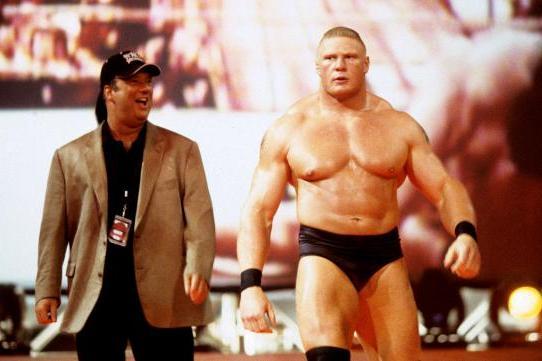 2002 was a notable year for Lesnar who made his televised WWE debut in March 2002 by attacking Al Snow, Maven, and Spike Dudley during their match. Nicknamed
"The Next Big Thing" by his agent Paul Heyman, Brock Lesnar recorded a mix of wins and loss in subsequent fights during his early professional career.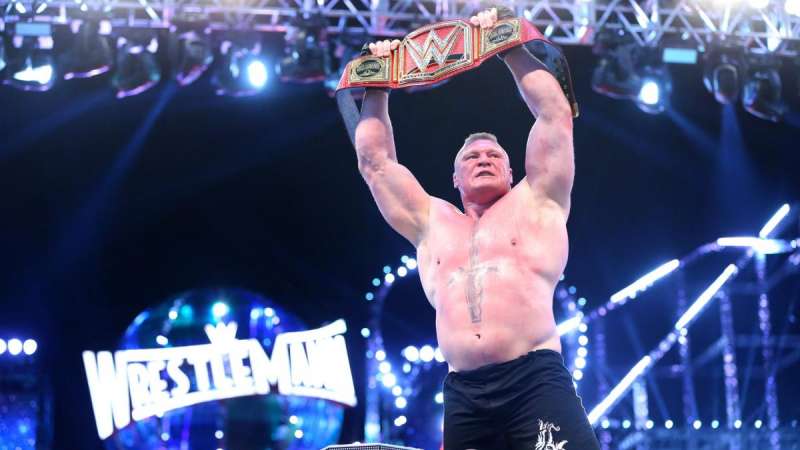 His breakthrough, however, came in August 2002 when he defeated The Rock at SummerSlam, a victory that saw him smashed The Rock's record by becoming the new WWE Undisputed Champion at the age of 25. The rest, as they say, is history.
Brock Lesnar Biography:  Relationship Life
Brock Lesnar has only had two relationships. We bring you accurate details of his romance life.
His first relationship was with a fitness model, Nicole McClain who he met and started dating during his senior year at the University of Minnesota in 1999. Although the duo never tied the knot, their relationship gave rise to the birth of twins Luke and Mya (born 2000).
Moving on, Lesnar fall in love with a female wrestler, Rena Sable who turned out to be his future wife. The couple to be started dating in 2004 when Sable got divorced from her ex-husband and wrestler, Marc Mero. Two years later they got married on the 6th of May 2006. Their marriage is blessed with two sons, Turk (born 2009) and Duke (born 2010).
Brock Lesnar Biography:  Nicknames
Lesnar has a lot of nicknames attached to him as a result of his personality in the wrestling ring. The nicknames include; "The Night Mayor of Suplex City", "The Conqueror" and "The Beast Incarnate".
Brock Lesnar Biography:  Personal Life and Net worth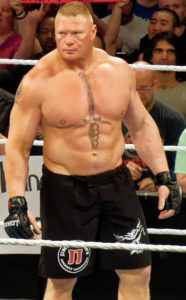 Brock Lesnar is a determined professional combatant whose humble upbringing shaped him into "The Conqueror" that conquer any man he faces in the ring. Though he can be cocky and arrogant sometimes
In addition, Lesnar is an extremely private individual who detests the media. He does not like participating in interviews and avoids questions pertaining to his private life. As of 2019, Brock Lesnar's net worth is estimated to be $25 million dollars.
Brock Lesnar Biography Facts:  Untold Facts
Lesnar in 2003, took a break from wrestling to pursue an unsuccessful career with Minnesota Viking in the National Football League NFL
Brock Lesnar is color blind. He doesn't see colors as vibrantly as most people can.
The famous Sword tattoo on his chest represents the myriad of pressures he felt in his life after leaving WWE in 2003.
In 2001, Brock Lesnar was arrested for opening a package that contained a huge amount of steroids.
Lesnar between the year 2006-2011 pursued a career in mixed martial arts MMA and is known to have won the Ultimate Fighting Championship (UFC) Heavyweight Championship on November 2008.
He had immediate surgery in 2011, removing 12 inches of the "bad part" of his intestines.
Tags :
Brock Lesnar
Brock Lesnar Biography
WWE