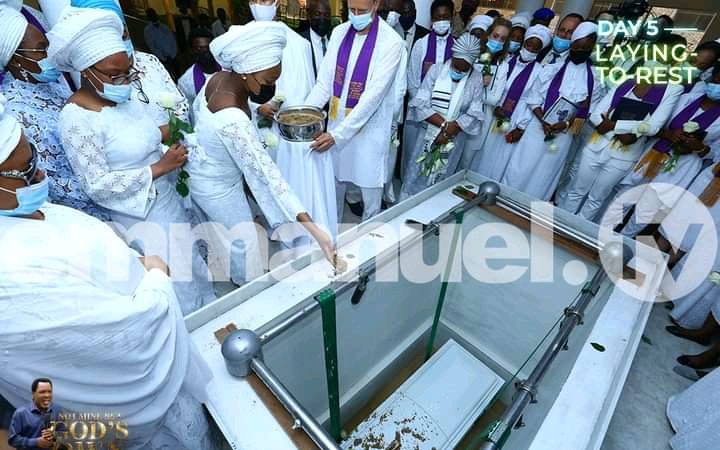 On Friday afternoon, the remains of famed televangelist and founder of the Synagogue Church of All Nations, Prophet Temitope Balogun Joshua, was lowered six feet beneath the ground, causing a flood of tears, whimpering sobs, and a free flow of emotions.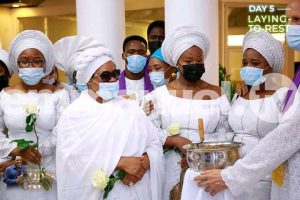 The 57-year-old was laid to rest on the grounds of his church in Lagos State. He was laid to rest in the presence of his wife, Evelyn, as well as his children, family members, and other loved ones.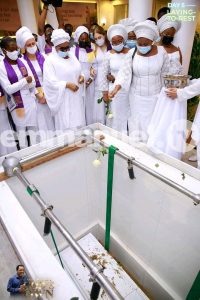 Joshua was buried after a week-long funeral service which climaxed on Friday afternoon. Joshua, who was born on June 12, 1963, had planned to celebrate his 58th birthday on June 12, 2021, before he died on June 5, 2021.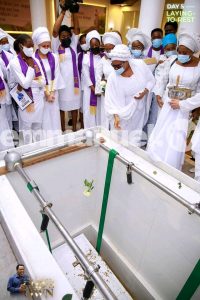 Guests at the Funeral service include Ondo state governor Rotimi Akeredolu, deputy governor of Ondo state Lucky Orimisan Aiyedatiwa, Olori Naomi Ogunwusi, Dele Momodu and many others. President of the Christian Association of Nigeria, Samuel Ayokunle sent in a representative while the chairman of CAN, Lagos state chapter, Rt. Rev. S.T.V Adegbite, were in attendance.
See more pictures below