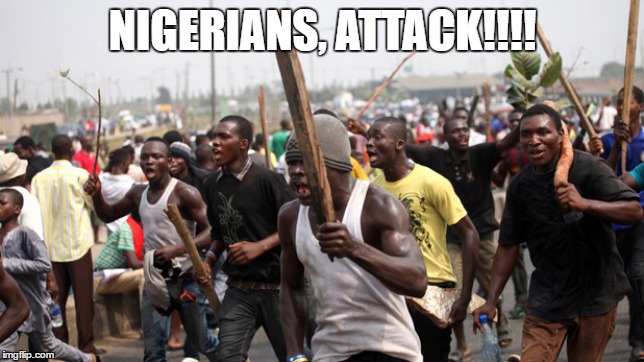 Sticks and stones in form of erratic supply of electricity, depressing exchange rates, looting of government funds and fuel scarcity don't break Nigerians. Rather than get outraged, Nigerians remain one of the happiest group of people in the world. What they cannot stand, however, is hearing someone ruin the reputation of their beloved country.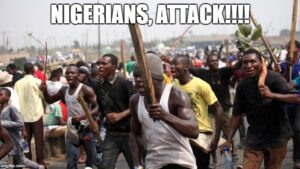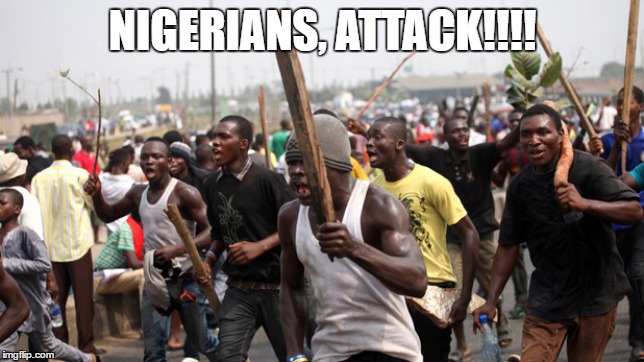 Read Also: Hushpuppi Arrest: Cyber Fraud and Corrupt Politics in Nigeria, Birds of The Same Feathers
This official FBI Twitter account found the recipe to really upset Nigerians this morning.
This is from a 79 man list with 20 Chinese, 16 Russians & over 35 men of Arabic descent. However FBI singled out the 6 Nigerians for their headline.
Help the #FBI find ​six Nigerian nationals wanted for their involvement in ​business​ email ​compromise (BEC) schemes resulting in over $6 ​million in losses. Read more about each defendant at https://t.co/Q1OToaIVsl​​, and submit tips at https://t.co/iL7sD5efWD. #FugitiveFriday pic.twitter.com/67TZPHLgHA

— FBI (@FBI) June 27, 2020
Below are some reactions to the tweet:
1. FBI Can You Answer This Question?
Have you caught those white guys or are you using Nigeria to get attention?

— Baby boy™ 👼 (@Iam_ChisomLucky) June 27, 2020
2.  Do Not Judge Us Based On These Six Bad Eggs
We are good people and work legitmately to make ends meet.
Please do not judge us based on the greed of these six miscreants.
BTW the original list contains 16 Russians, 20 Chinese and about 35 people of arabic descent. Kindly post for all to see.

— freethinker (@Elmaxi_ubongy) June 27, 2020
3. This Guy Thinks It's Racism
https://twitter.com/TheIgboWolf/status/1276779064578236417?s=20
4. We Feel The Pain Brother
20 Chinese, 16 Russians, 6 Nigerians and 37 Arabians but the headline has to be "6 Nigerians". Bravo 👏🏾

— Richard (@meettheRichard) June 27, 2020
5.  This girl Think We Are Now Used As Scapegoats
Exactly. I'm irritated. Nigerians are now the favourite scapegoats

— S (@Nguevese_) June 27, 2020
What Does Naijmobile.com Has To Say About FBI'S Tweet?
Nigerians are good people. We are hard-working, we are loyal and we are honest. FBI, don't  judge over 170 million people with 6 miscreants!