FIFA21 Players Ranking – Messi Ranked No 1 Player On FIFA21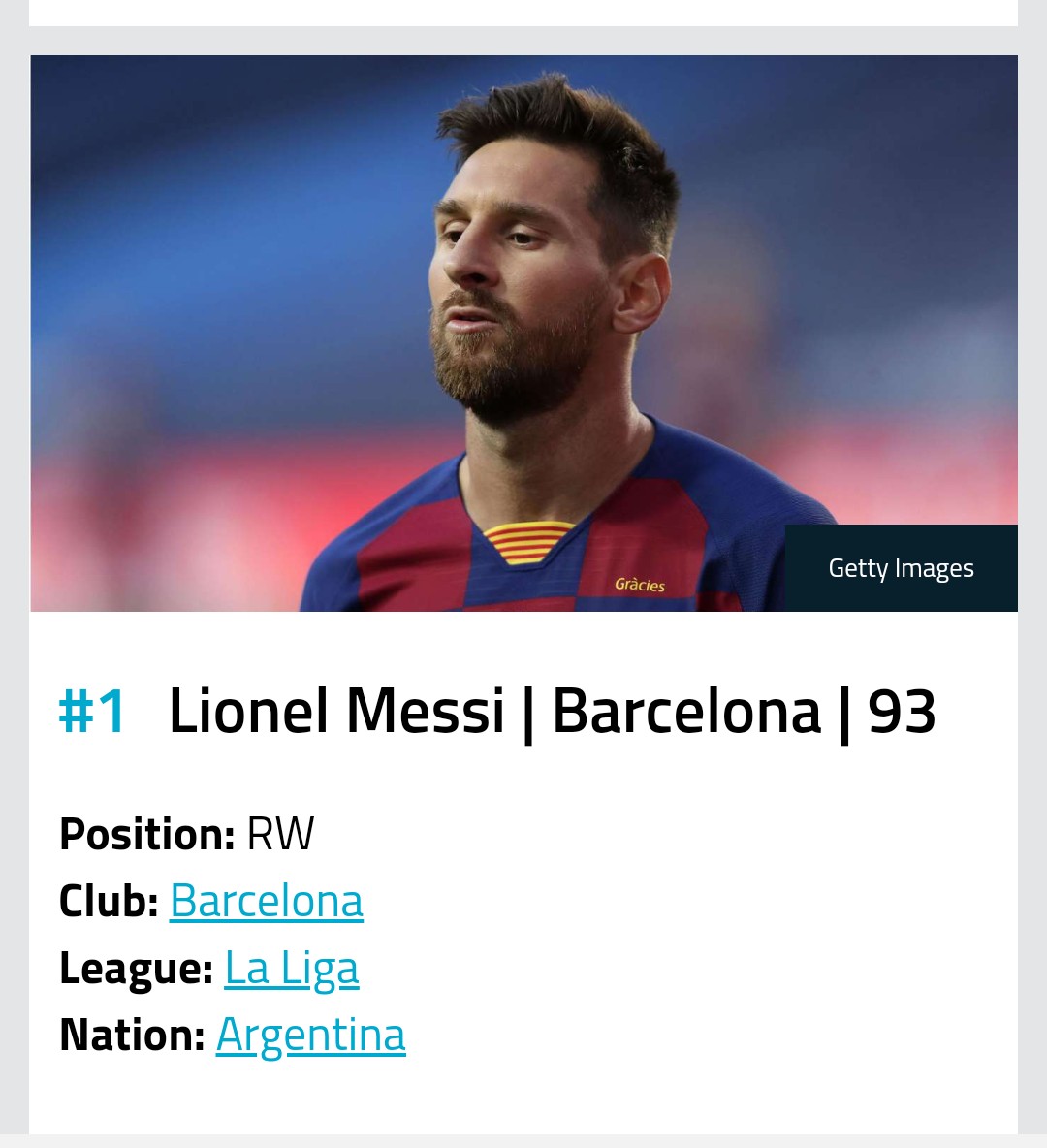 FIFA21 Players Ranking – Fifa just released the rating of players to be featured in FIFA21
We may still be just under a month away from the release of FIFA 21, but EA Sports have added to the anticipation by announcing the top 100 players for the new game.
Despite being disrupted, the 2019/20 campaign was one of the most exciting in recent footballing memory, with all of Europe's top five leagues either bringing drama or incredible stories — alongside the other divisions around the world.
As you might have guessed, Messi came out top of the food chain with a rating of 93. Next to him was Christiano Ronaldo with a rating of 92.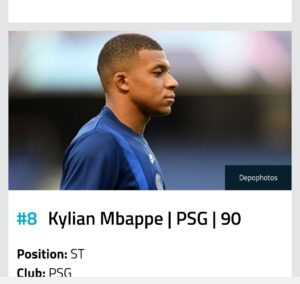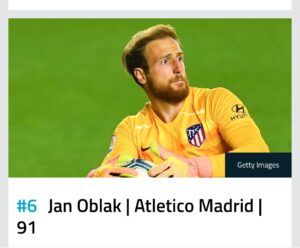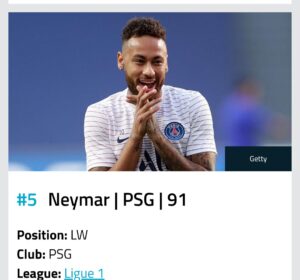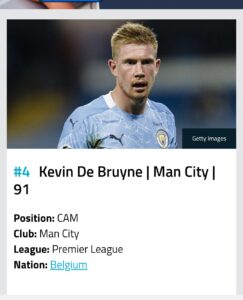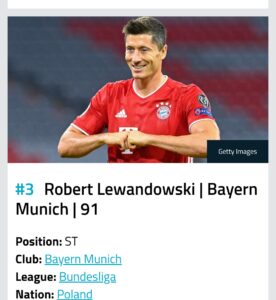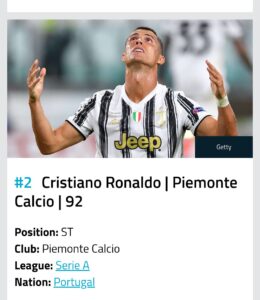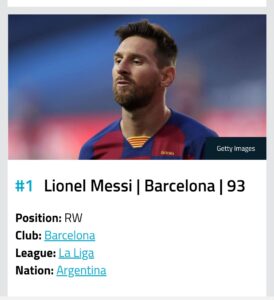 Read also PES 2019 PRICE , RELEASE DATE AND FEATURES
Below is the full list of players that make up the rest of FIFA 21's Top 100, with those breakthrough entries marked with an asterisk.
11. Marc-Andre ter Stegen (90)
12. Alisson (90)
13. Sergio Ramos (89)
14. Manuel Neuer (89)
15. Sergio Aguero (89)
16. Karim Benzema (89)
17. Casemiro (89)
18. Thibaut Courtois (89)
19. Joshua Kimmich (88)
20. Toni Kroos (88)
21. Harry Kane (88)
22. Eden Hazard (88)
23. Raheem Sterling (88)
24. Paulo Dybala (88)
25. Ederson (88)
26. N'Golo Kante (88)
27. Samir Handanovic (88)
28. Kalidou Koulibaly (88)
29. Luka Modric (87)
30. Ciro Immobile (87)
31. Pierre-Emerick Aubameyang (87)
32. Bruno Fernandes (87)
33. Angel Di Maria (87)
34. Jadon Sancho (87)*
35. Son Heung-min (87)
36. Luis Suarez (87)
37. Trent Alexander-Arnold (87)*
38. Antoine Griezmann (87)
39. Aymeric Laporte (87)
40. Wojciech Szczesny (87)
41. Roberto Firmino (87)
42. Bernardo Silva (87)
43. Andrew Robertson (87)
44. Fabinho (87)
45. Keylor Navas (87)
46. Sergio Busquets (87)
47. Giorgio Chiellini (87)
48. Hugo Lloris (87)
49. Thomas Muller (86)
50. Jamie Vardy (86)*
51. Paul Pogba (86)
52. Marco Verratti (86)
53. Gerard Pique (86)
54. Alejandro Gomez (86)
55. Jordan Henderson (86)*
56. Dani Carvajal (86)
57. Mats Hummels (86)
58. David Silva (86)
59. David de Gea (86)
60. Raphael Varane (86)
61. Jordi Alba (86)
62. Yann Sommer (86)*
63. Serge Gnabry (85)*
64. Marquinhos (85)
65. Romelu Lukaku (85)
66. Thiago (85)
67. Kai Havertz (85)*
68. Luis Alberto (85)*
69. Riyad Mahrez (85)
70. Memphis Depay (85)*
71. Gianluigi Donnarumma (85)
72. Hakim Ziyech (85)
73. Marco Reus (85)
74. Timo Werner (85)*
75. Sergej Milinkovic-Savic (85)
76. Georginio Wijnaldum (85)*
77. Matthis de Ligt (85)
78. Thiago Silva (85)
79. Ricardo Pereira (85)*
80. Lorenzo Insigne (85)
81. Miralem Pjanic (85)
82. Marcus Rashford (85)*
83. Leroy Sane (85)
84. Dani Parejo (85)
85. Milan Skriniar (85)
86. Koke (85)
87. Dries Mertens (85)
88. Bernd Leno (85)*
89. Clement Lenglet (85)*
90. Leonardo Bonucci (85)
91. Frenkie de Jong (85)
92. Rodri (85)
93. Peter Gulacsi (85)*
94. Toby Alderweireld (85)
95. Diego Godin (85)
96. Mauro Icardi (85)
97. Kyle Walker (85)*
98. Alex Sandro (85)
99. Christian Eriksen (85)
100. Erling Haaland (84)*