Funke Akindele Saves Woman After Security Guard Broke Her Head With His Belt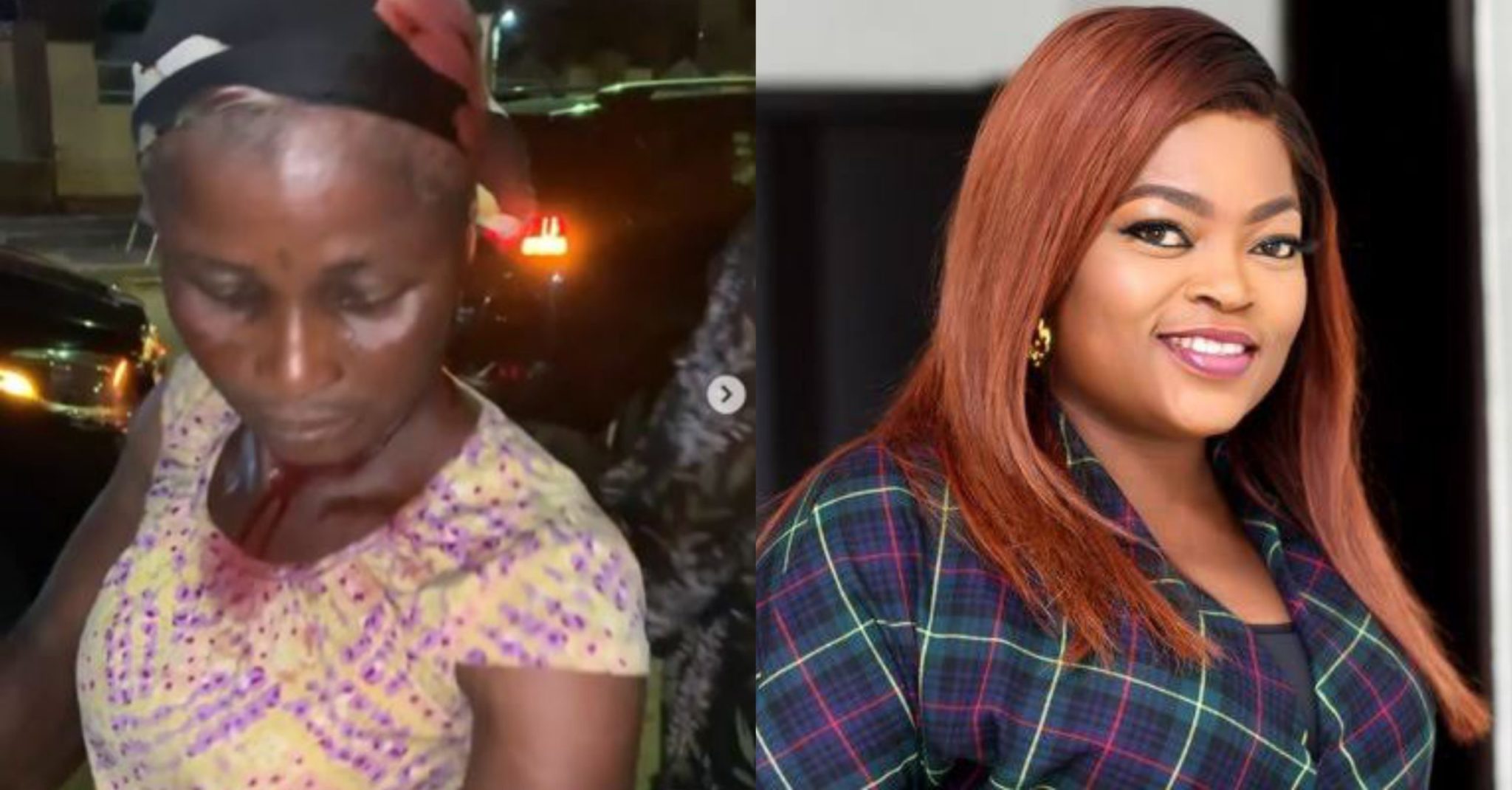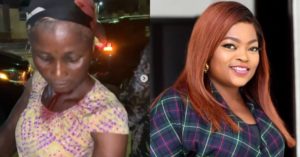 Famous Nollywood actress and producer, Funke Akindele has rescued a lady who was bleeding after a security guard allegedly broke her head with his belt.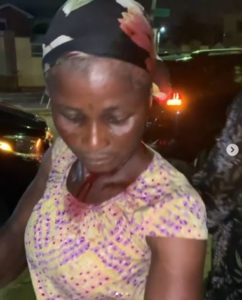 The actress took to her soical media page to share the encounter.
According to the actress, she was on her way from a shoot at Circle Mall, when she saw the lady bleeding profusely and crying after she was allegedly beaten by the security guard.
She wrote:
"Hello. Anyone knows the security in charge of circle mall Jakande Lekki. I just passed by now from production and saw a woman bleeding from her head. She said the security beat her up. I called out the security they ignored me. She's bleeding.
Just heading back home after shoot.Saw a woman crying and bleeding from the head I had to stop with my driver then she said the security guys at the circle mall JAkAnde broke her head with their belt. I asked but they ignored me. So I need someone to answer to this. I think this is unfair. Why attack her. She didn't even enter their territory.
That's the woman with the head injury. I finally got the police involved. The security guard who broke her head with his belt has been taken to JAkAnde police station. Really unfair. #circlemalllekki security!!!"
Tags :
Funke Akindele