Gemade Presents Nomination Form To Supporters for Endorsement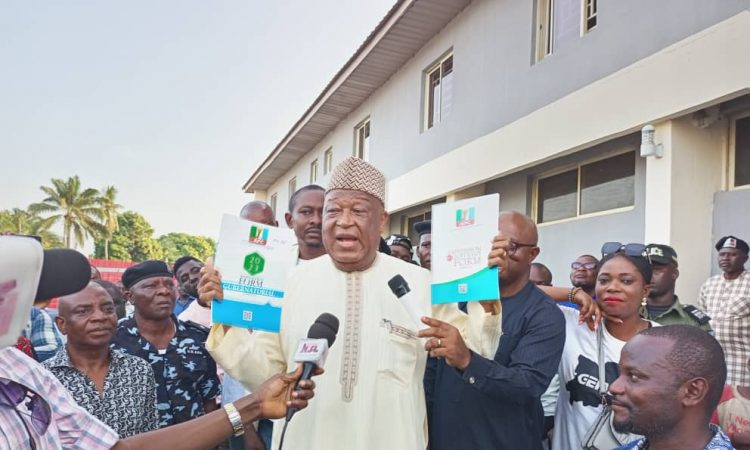 Makurdi metropolis yesterday 2nd May, 2022 went agog as Senator Barnabas Gemade and his entourage hit the town to present his procured expression of interest and nomination form for governorship race to supporters for onward endorsement.
Received at the Agan toll gate, the Senator was carried around the town with a motorcade, tricycles, popularly known as Keke Napep, chain of motorcycle, vans and other supporters on their trekking prowess to show general acceptability and solidarity, they chanted composed tales of optimism, danced, played and all sorts of fun as joy glared their hearts.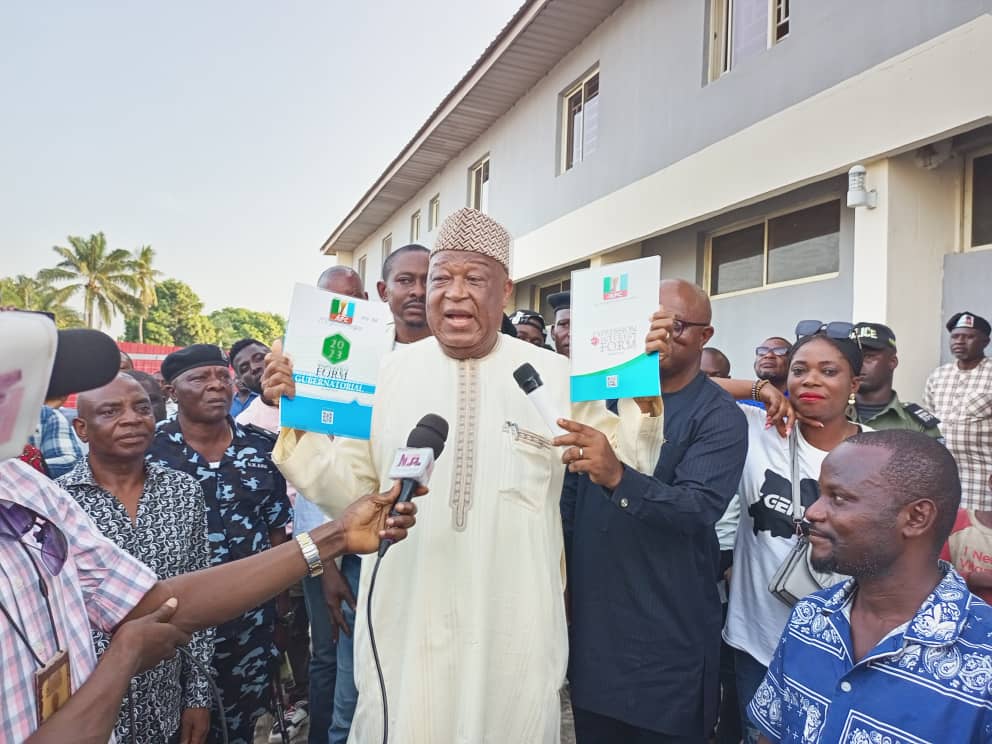 The governorship hopeful after the resounding and overwhelming tour addressed the thousands of supporters at his campaign office, opposite Miva rice on Gboko road. In the address, he said politics is a game of experienced people, who have many times contested and won elections, and have had the good, and bitter experiences overtime.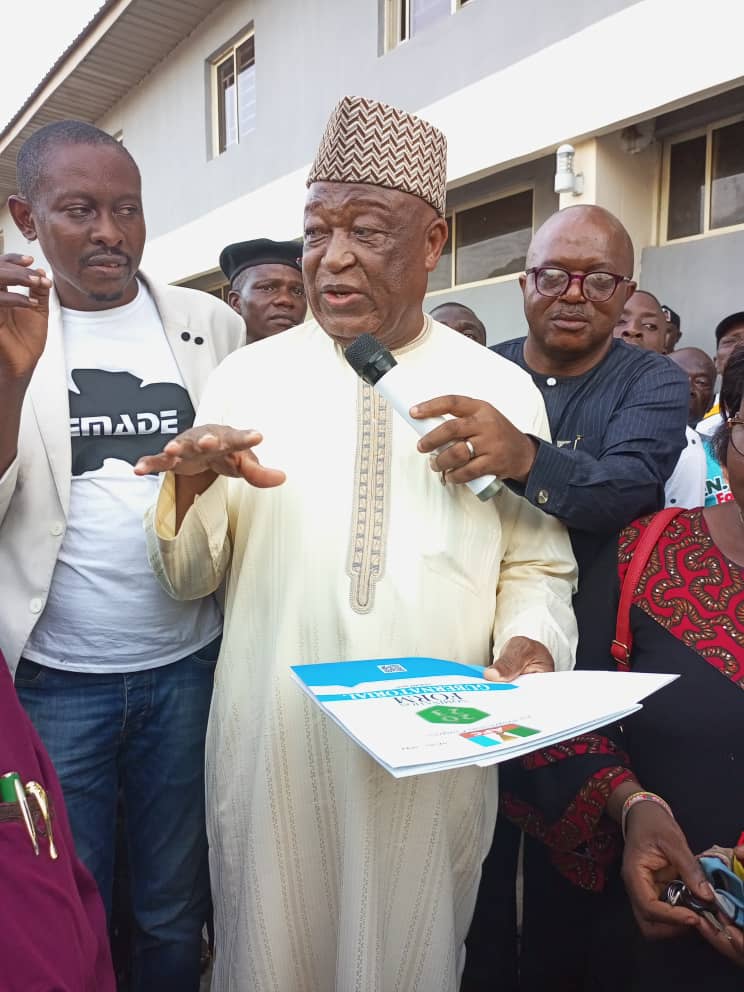 He equally maintained that, being in a race like that of governor, or aspiring for same is not a business that apprenticeship should be tolerated, he said it's not a one day business you come in just unprepared, shortly, and make it over others that have started and made impactful inputs for years.
The supporters which were made up of elders, women, youth, and many others after receiving the form for endorsement expressed their sincere joy for standing with one who has the wherewithal to take up the mantle of whatever it takes to push up the ambition to where it will finally move to the end and in success.
Those nominated for the endorsement of the form were Former State Head of Civil Service, Chief Theophilus Adzaagee for elders, Barr Mrs Jane Odor for the women, BIG project Campaign Deputy DG Hon. Andrew Odumu for the Campaign Secretariat staff, and Hon. Kormi, the APC youth leader of Makurdi local government who was unanimously picked by the youth all reiterated their resolve to redouble their efforts towards the success of the ambition, as they jointly endorse the form for onward submission which will qualify the Senator for the party's primaries.
Comr. Solo Dzuah,
Media and Publicity Aide to Sen. Gemade
May 3, 2022.